Enter Online Today!
Only $ 275.00 per product!
Santa Choice Awards™Featured
at Book Expo America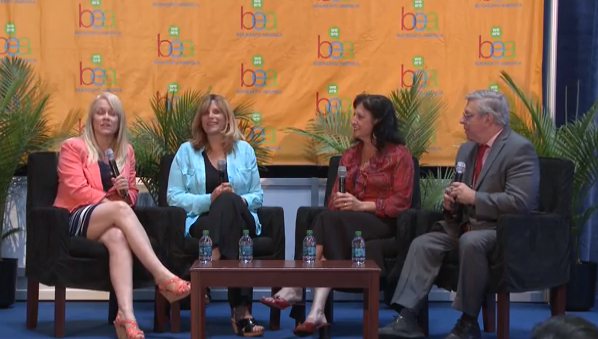 Click To Watch the Video
Experience the most exciting awards program in the consumer marketplace! The Santa Choice Awards™.

The program was designed to provide consumers with a one-stop destination that highlights the best products for the holiday gift-giving season. There are more than twenty categories of products reviewed ranging from toys, electronics and apparel, to pet, jewelry and household items.
View Past Winners!

The Santa Choice Awards reviewers are qualified and include some of the most sought after authorities and best-selling authors in their fields of expertise. Marriah Media is a global, syndicated communications and publishing company that provides information to consumers via owned television, radio, print and online assets. Marriah Media currently operates more than 300 user platforms.
If Santa Approves, It's Gotta Be Good!
Enter Products for Families by July 25.
Winners Named
on or before
September 10, 2014
Three Idential Samples of Each Entry are Required.
Product reviews will be performed by two families and one category expert.
You may opt to send a fourth sample which will be donated to the Marriah Foundation, a 501c3 pending charity, serving the underpriviledged.
Differentiate your products this holiday season with a Santa Choice Award™!