PROVOCATIVE
MUST READ THRILLER
"Amanda Memories"
by Dr. Joel R. Gecht
Suspenseful Psychological Murder Mystery
July 24, 2012: Cleveland, Ohio: Jeanne Murphy Public Relations is proud to announce the release of an exciting and gripping book, Amanda Memories, written by Joel Gecht, Ph.D. Amanda Memories is a suspenseful murder mystery and forbidden love story that will allure you from the first word and seduce you until the last!

About Amanda Memories:
Ambitious but naive, Brian Roberts is set on a career path that will lead to a psychology degree, financial stability, and emotional fulfillment. His marriage to hometown sweetheart Nancy seems to assure a fine future, but when beautiful green-eyed Amanda Wagner, a deeply troubled young woman, becomes his patient, the future becomes blurry. Her dependency on Brian becomes an aphrodisiac for him. The need and the obsession are mutual.

Brian goes on to become a successful Hollywood TV talk show host, but he flounders in the pretentious and posh world of Beverly Hills. And worst of all, Brian and Nancy begin to drift apart.
When Amanda is found dead, Brian emerges as the prime suspect and Nancy sets out to vindicate him. Her quest will lead her to the darkest corners of Amanda's tortured past and will not only determine Brian's fate, but will ultimately unlock the secrets trapped within Amanda's family lineage.
"

Gripping! A captivating story...intriguing characters...Gecht has a hit with Amanda."
—Roni
Proter, the CW Network TV affiliate, Dallas
"Riveting and [it] keeps you turning the pages...you won't believe how it all turns out..." —Fern Mallis, Senior Vice President, IMG Fashion
About the Author: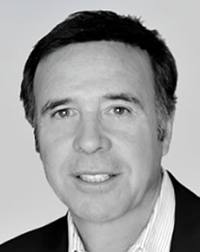 Joel R. Gecht, Ph.D. is a psychologist and CEO of a consulting firm. His writing is inspired by professional encounters spanning over three decades; from early on as a doctoral student at The Florida State University, to the present day as a pioneer in the behavioral health care arena.
Dr. Gecht frequently serves as a featured speaker before professional, business, and community groups on a variety of subjects and appears often as a background expert for television, radio, and print news media. He served as staff psychologist for over seven years on WEWS-TV (ABC in Cleveland), during which time he appeared in more than 150 television programs. He has also been featured on national radio and television programs.
Jeanne Murphy
Jeanne Murphy Public Relations
908-752-5179
Email: Jeanne Murphy