Author and publisher, Bart Jackson is proud to announce the prominent business women authorities featured in his book, "
Behind Every Successful Woman is Herself
" have officially formed a professional women's speaker series!
Behind Every Successful Woman Is Herself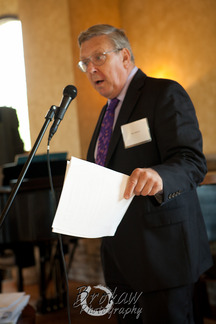 The Professional Women's Series
has selected a panel of leaders and experts, who are entertaining, nationally-respected and who have proven themselves in a broad variety of business situations.
They stand ready to meet your every presentation need.
BartsBooks
can either design a custom panel around your choice of existing subjects, or together, we can select a theme discussed in "
Behind Every Successful Woman is Herself
" – a series which always captures, and draws women to each event.
BartsBooks,
a division of Prometheus Publishing, LLC coordinates informative summits for professional women events across the nation, all year long.
* Keynote presentations.
* Moderated panel discussions with expert authorities and ample
audience interaction for any size group.
*
Training panels and seminars for either business students or professionals in a corporate level audience
.
* Half and full day programs with individual keynotes and
panels, workshops and breakout groups.
http://jeannemurphypr.com/BESW_Final_Profiles.html
Some of Our Most Popular Topics
Not for women only – while the presenters are mostly ladies, most business counsel remains fairly genderless. Both the male and female entrepreneur seek the same avenues for startup funding. All board room candidates must possess the same long ledger of vital skills. While slanted towards women's specific challenges, our talks inform business people in all situations.
- Demystifying the Realm of Startup Funding. Determining your company's funding schedule. Where are the avenues? What are the loan makers looking for? How should you be designing your firm accordingly?
- Going Global at Any Size. As the former head of the World Trade Center put it, "Now it must be our turn to begin dumping cheap goods on foreign shores." Increased telecom and transport have made it possible for even small firms to garner substantial profits overseas. This talk provides outlines and a long list of caveats.
- Taking Aim at Your Board Seat. The current less-than-five-percent-women-on-boards statistic may be shattered by threatened legislation. Or it may be nudged upward by you earning your own seat on a corporate board. These ladies on the panel who have done it, tell what you need to get there, and, once there, how to make yourself valuable.

Media Contact: Jeanne Murphy Public Relations

For More Information about the
Behind Every Successful Woman is Herself Speakers Bureau or to book an event, please contact:
Jeanne Murphy
Jeanne@JeanneMurphyPR.com
908-752-5179
View our Dynamic Speakers Including:
Diana B. Henriques
has spent
t
he last two decades of her forty-year journalism career reporting on white-collar crime for the New York Times, where she garnered three Pulitzer nominations. Her latest book "The Wizard of Lies - Bernie Madoff and the Death of Trust" is considered the definitive story.
Joan Verplanck
recently received the American Chamber of Commerce's Lifetime Achievement Award. She has directed a host of state and county chambers nationwide. During her 16-year reign as President of the New Jersey State Chamber, Joan blended her immense acumen and experience to move forward everyone from struggling entrepreneurs to fortune 100 CEO's. When not laboring as a Senior Director at Cushman & Wakefield, she is planning with BartsBooks ways to bring more women into corporate board rooms.
Mary M. Mitchell
, the reigning guru of business etiquette, has been convincing business leaders of the profitability of civility for mor than two decades. Her C-suite-to-cube farm influence is heard on many national TV shows and read in her Reuters column "Modern Etiquette". Mary is also very proud to be a Certified Zumba Instructor. She has authored 9 books which are available in 11 languages.
Jaime Raskulinecz
, CEO and founder of Next Generation Trust Services, as well as CEO and principal of Rainbow Property Management is a true real estate/financial guru. Jaime was awarded by Own it Ventures and "New Jersey Monthly" magazine as Leading Women Entrepreneur of the Year. Next Generation Trust has grown from a start-up to holding over $200 million in assets for their clients.
---