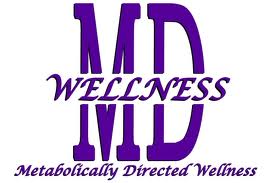 ---
Prominent NJ Doctor & Author to Officially
Open Wellness Center in Red Bank
on September 15, 2012

Open House 12-4:00pm
Book Signing, Light Fare & Refreshments Served
September 6, 2012: Red Bank, NJ: Jeanne Murphy Public Relations is proud to announce the Grand Opening of Dr. Michael Rothman's, MD Wellness, Metabolically Directed Wellness Center on September 15, 2012 at 210 Broad Street, Red Bank, NJ.

Dr. Rothman, who authored the book, "Edibolic Stress -How the Lies You are Being Fed are Making You Sick" is known for his, "Find the Cause and Fix the Cause"- Metabolically Directed Wellness programs. Dr. Rothman helps patients achieve health and beauty from the inside out and outside in. "Dr. Rothman's holistic and individualized approach of treating disease by looking for the underlying causes, rather than just masking the symptoms with medication is extraordinary these days. He brings back the doctor-patient relationships that have been most forgotten with modern treatment," says, Dr. Paul Marciano of Flemington, NJ.

Dr. Rothman Treats Individuals With:
Allergies
Anxiety
Arthritis
Chronic Fatigue
Depression
Diabetes
Fibromyalgia
Headaches
High Blood Pressure
High Cholesterol
Hormonal Imbalances
Inflammatory Bowel Disease
Insomnia
IBS: Irritable Bowel Syndrome
Menopausal Issues
Neurodegenerative Diseases
Obesity
Skin Treatments
Thyroid Disease
and many more.

An open house and book signing will be held to learn more about Dr. Rothman and the Wellness Center on Saturday, September 15, 2012, between 12:00pm - 4:00pm. Prizes and drawings for free services will be offered along with light fare & refreshments.
About MD Wellness:
Dr. Rothman's philosophy is to spend as much time and effort as needed to bring the holistic treatments required to achieve long lasting solutions to medical problems. At MD Wellness, we believe that all chronic conditions are related to imbalances in the body's systems. Unfortunately too many well intentioned doctors and healers try to treat the patient's symptoms without finding what is causing these afflictions in the first place. To learn more about MD Wellness contact us today by giving us a call at (732) 214-8711 or emailing us at info@mdwellnessmd.com.
About Dr. Rothman:

Over the last 20 years, Dr. Michael E. Rothman has dedicated his life to helping his patients understand the "how and why" of their health. He strives to provide the highest quality care utilizing natural, holistic, non-toxic methods. Dr. Rothman has an extensive background in Nutrition, Biochemistry, Physiology and Physics. He has used this background to study the works of metabolic typing and balancing pioneers Dr. Francis Pottenger, Dr. George Watson, Dr. William Wolcott, Dr. Harold Kristal, Dr. Melvin Page, Dr. Emanuel Revici, Dr. Thomas Riddick and Dr. Guy Schenker.
Dr. Rothman also has extensive training in Medical Acupuncture, Homotoxicology, Reikii, Chi Kung and Oriental Martial Arts. Consequently, he is a true blend of traditional and alternative medicine, integrating Eastern and Western methods. His health care philosophy encompasses the biochemical, biostructural, and bioenergetic components of health, vital to attaining optimal wellness.
Born and raised in New York, Dr. Rothman received his Bachelor of Science in Physics from the State University of NY at Binghamton, and graduated with a Doctor of Medicine from the University of Miami, School of Medicine. He completed his Internship and Residency in Internal Medicine at The Mountainside Hospital in Montclair, NJ. Dr. Rothman is dually board certified in internal medicine and emergency medicine, and has received the prestigious honor of being named a Fellow of the American College of Emergency Physicians, (FACEP).

Jeanne Murphy
Jeanne Murphy Public Relations
908-752-5179
Email