McGraw-Hill Proudly Presents
"SUPERTEAMS: Using the Principles of RESPECT™ to
Unleash Explosive Business Performance

by Best-selling Author, Dr. Paul Marciano and Clinton Wingrove

PRESS RELEASE:

Media Contact: Jeanne Murphy, Jeanne Murphy Public Relations
Telephone: 908-752-5179 or Jeanne@JeanneMurphyPR.com
Date: June 25, 2014

Dr. Paul Marciano, author of the McGraw-Hill best-selling business book, Carrots and Sticks Don't Work, has teamed up with human resources guru, Clinton Wingrove to deliver an exciting new book. SuperTeams reveals an exciting new system for creating the kinds of teams that transform organizations.

The secret lies in applying Dr. Marciano's proven RESPECT™ Model, which leads to fully engaged team members who consistently exceed customer expectations.

SuperTeams gives you the inspiration, tools, and evidence-based practices you need to build, manage, sustain, and kick your teams into overdrive--starting today. The system is composed of seven easy-to-implement elements:

Recognition
Empowerment
Supportive feedback
Partnering
Expectations
Consideration
Trust

When you fuel your teams with RESPECT, amazing things happen: employee engagement skyrockets, dormant creativity is unleashed, productivity increases--and profitability soars.

Filled with assessment questions, mini quizzes, and hands-on exercises, this engaging guide gives you everything you need in today's workplace--whether it's a small business operating in a traditional setting or a global corporation with team members working virtually. Create a RESPECT-ful culture in your workplace and transform ordinary teams into Super-Teams today!

PRAISE FOR SUPERTEAMS:
"Today we must cultivate creative, productive, loyal, resourceful workforces. Sound impossible? With SuperTeams's original RESPECT Model, you have everything you need to build and motivate an engaged, highly effective organization."
-- Marshall Goldsmith, author of the New York Times bestseller What Got You Here Won't Get You There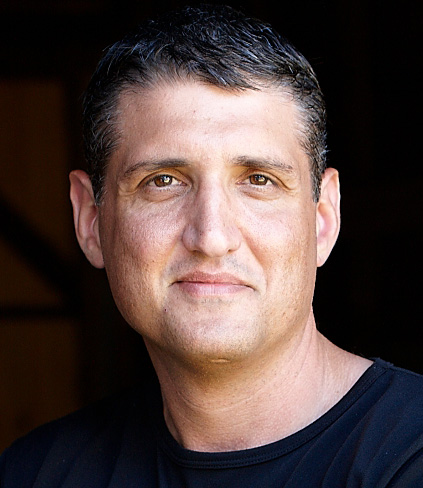 Dr. Paul Marciano: is the leading authority on employee engagement and respect in the workplace. He received his doctorate in clinical psychology from Yale University and has worked in the field of human resources and organizational development for more than 25 years. Paul is committed to spreading respect in the workplace because it is the right thing
to do and because treating people with respect leads to extraordinary business results.
Learn More

Clinton Wingrove, Co-CEO of CKT Solutions is a strategic HR consultant specializing
in behavior engineering. His career spans work measurement, automation of
warehousing and logistics, and over 25 years designing integrated HR processes and
technology.
SUPERTEAMS Using the Principles of RESPECT™ to
Unleash Explosive Business Performance

Dr. Paul Marciano & Clinton Wingrove
Publisher: McGraw-Hill Professional Division
Non-Fiction
Hard Cover 224 Pages
ISBN-10: 0071830421
ISBN-13: 978-0071830423