Hunterdon Chamber Radio and Marriah Media™
Proudly Announce a New Radio Show:
"Parenting Matters"
Sponsored by PRIVO

IMMEDIATE RELEASE: Flemington, NJ. Marriah Media & Hunterdon Chamber Radio proudly announce a new radio show entitled, "Parenting Matters." The show, hosted by parenting expert and best-selling author, Jeanne Murphy and TV and Radio producer and Events Coordinator, Colleen Kelly, will feature authorities and leaders in parenting and related subjects. Parenting Matters is being provided and organized by White House grant initiative recipient PRIVO.
PRIVO's mission is to protect and enable families online by engaging parents and their children with industry leading privacy and permission management solutions providing for trusted and secure collection, use and/or disclosure of their family's personal information. PRIVO also easily enables companies to create lifetime customer relationships ensuring that the online environment that they create to interact with minor children is compliant with applicable laws and regulations.
"There's all these new challenges to address as technology advances and with the support of the Hunterdon County Chamber Radio, our community and our sponsor, PRIVO, we are able to feature a line-up of experts and industry leaders talking about what really matters to parents!" -Colleen Kelly


Hunterdon Chamber Radio will stream the one hour radio show, "Parenting Matters" on Wednesday afternoons 4:00-5:00 pm EST throughout the summers months. Each week, PRIVO will bring a featured guest on the show.

Listen LIVE or access the archives at: http://hunterdonchamberradio.com/index.html

Parenting Matters will be distributed via Marriah Media online and throughout more than 300 consumer platforms including via the Santa Choice Awards Program.

About the Radio Hosts: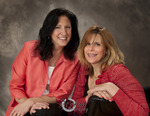 Jeanne Murphy has been an authority in the parenting industry for more than 18 years. Attending more than 15 years of Toy Fairs, Book Expo's, Juvenile Product Groups, Jeanne knows the parenting business. She has been a consultant for the Parents' Choice Awards Foundation, she was one of the original designers of Disney's iParenting Media Awards and she's been promoting award winning entrepenuers for more than 20 years.

Colleen Kelly was the original illustrator on Jeanne's best-selling parenting books, "Baby Tips" and has specific experise in guiding authors to book design, promotion and television and radio. She is a mother of 3 and is passionate about parenting issues.
Jeanne Murphy and Colleen Kelly are the Co-Founders of the Santa Choice Awards program serving more than 23 industries of products for everyone in the family. Learn More!

With a warm welcome, Parenting Matters first show had over 17,000 interested individuals with more than 60,000 listeners expected from the first show archives. The show is one of the most popular of Marriah Media television and radio broadcasted shows streaming live across the nation Wednesdays, 4-5pm EST.
Learn More about the hosts: Colleen Kelly and Jeanne Murphy

Thank You to our White House Grant Initiative, Show Sponsor, Denise Tayloe of PRIVO:


About Sponsor, CEO and Founder of PRIVO, Denise Tayloe:
Denise Tayloe co-founded PRIVO in early 2001, inspired by the opportunities and challenges of implementing the Children's Online Privacy Protection Act (COPPA), which was enacted by Congress in 1998.
Read More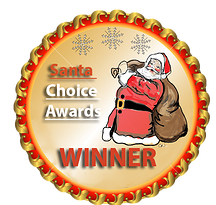 The Santa Choice Awards
Enter Your Products Now - Deadine 7/31
Winners Named On Or Before 9/20-
Just in Time for Your Holiday Promotions!