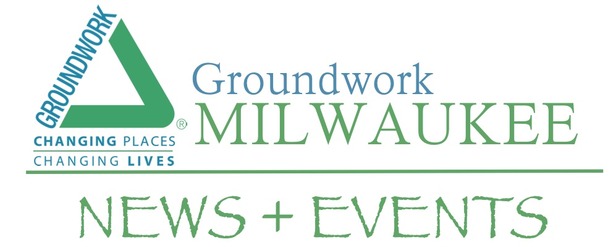 Milwaukee Urban Gardens continues to grow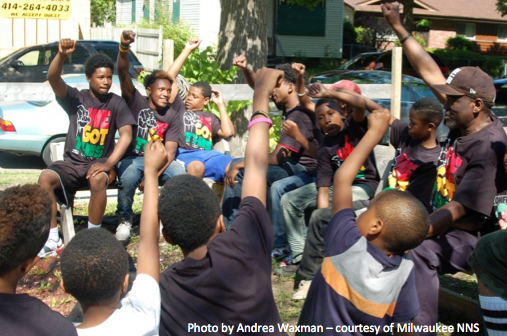 2015 was a great year for MUG
—
10 vacant lots were transformed into community gardens, and we continued to build programming. To date, MUG manages more than 90 community gardens and pocket parks throughout the City.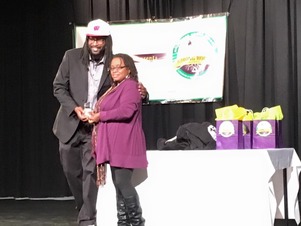 Just last week, MUG celebrated the efforts of our partners and garden leaders by hosting the first annual Strong Roots Awards. More than 75 community members attended to support residents who are working to develop vacant lots into safe and productive spaces.

Green Team learns new skills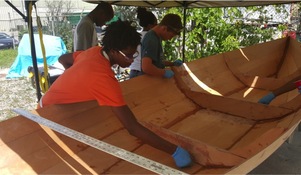 Over the summer, GWM's Green Team partnered with All Hands Boatworks and built our very own boat! Not only are the teens now skilled carpenters, but they'll also be able to use the boat for water quality monitoring during the 2016 season. Check out
this story
that was featured on Fox 6 Now!

'Green Corps' plants orchards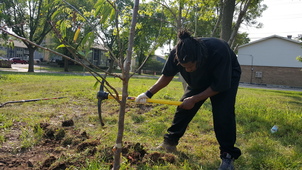 This year's adult Green Team spent a majority of the season building nine community orchards throughout Milwaukee. Our team worked tirelessly to transform vacant lots and helped HOME GR/OWN to win the
SXSW Eco Award
in the "Urban Strategy" category.

Jr. Young Farmers provide fresh produce to neighors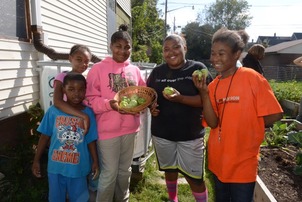 The Junior Young Farmers had another successful year at Metcalfe Park, incorporating a new weekly farm stand at the site. The farm stand helped to increase the intergenerational connection between the Young Farmers and residents of the Wesley Scott Senior Center. Residents of the Senior Center have expressed appreciation for the produce and for the positive activity that the program brings to the community. A loyal customer, Pat, even mentioned how great the produce tasted, exclaiming, "You can't buy peppers like that in the store"!

Nutrition classes offer residents tools for healthy living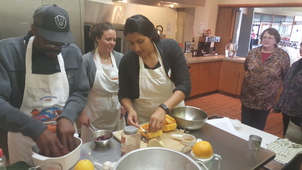 This year, MATC's Nutrition Program offered five nutrition and cooking classes, as well as a food budgeting course, to the public free of charge. Residents learned how to cook healthy foods and save dollars at the grocery store. A huge thank you to Sixteenth Street CHC and Greater Little Hill COGIC for providing GWM with the space to hold these classes!
Groundwork assists with a gARTden project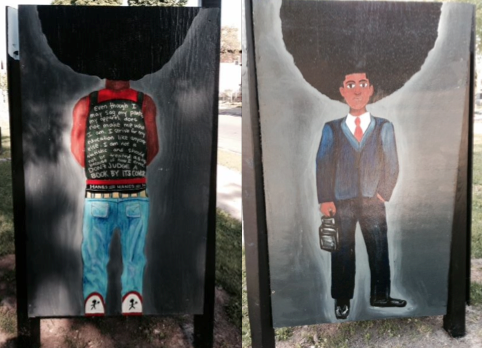 Community Hands Garden upgraded its space this year by installing multiple murals, with help from GWM, Franklin Heights Neighborhood Association, COA, and Artworks. Our Green Team canvassed the neighborhood to ensure residents would be present at community meetings and installed the finished pieces. To see more of the murals, check out
this video
and
article
.

Urban Waters Program partners with local schools
GWM's Urban Waters Program is in its initial stages of partnering with multiple Milwaukee Area schools. The program received funding, through a foundational grant and Trout Unlimited, in order to place aquaculture tanks in classrooms. With these tanks, students will have the opportunity to learn about their local watershed and broader ecosystem dynamics!

Consider making a year-end donation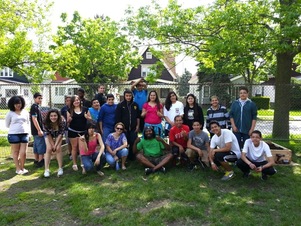 Looking back at all of the work that we've done in 2015, Groundwork Milwaukee is extremely grateful for your support. Now we end the year with a goal of raising $30,000 to help us continue crucial programming. Each donation will be matched by a generous GWM supporter! Donations can be made out to Groundwork Milwaukee and sent to our office (1845 N. Farwell Ave. Ste. 100, Milwaukee, WI 53202) or on our website through our Paypal account. Remember that all donations are tax deductible. We've got great plans for 2016 and are looking forward to your continued support in the year ahead!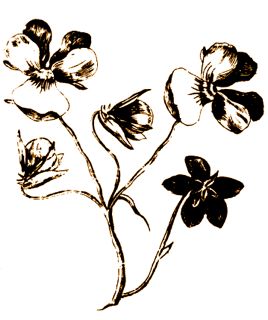 Find out more about what we are up to on our
the earth laughs in flowers - Ralph Waldo Emerson