Would you like a rain garden planted near you?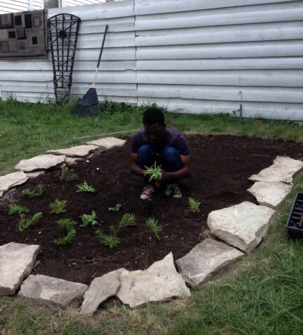 GWM and our Green Team will be planting several rain gardens on private and public properties this spring. Rain gardens serve to reduce stormwater runoff, prevent flooding, improve groundwater quality, and improve an area's overall aesthetic. If you would like to see one planted near you, contact our Community Outreach Coordinator at
Katelyn@groundworkmke.org
with a short paragraph about where and why you'd like a rain garden.

Interested in hosting a garden workday?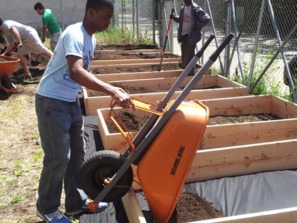 Now that warmer weather is on its way, our Green Team will begin participating in garden builds and other projects through May. Past projects have included building garden beds and benches, leading community clean ups and canvassing events, installing rainwater harvesting systems, and more! If you have a project in mind, contact the MUG Program Manager at
Antoine@groundworkmke.org
.

Upcoming "starting a community garden" workshop
Interested in starting a community garden in your neighborhood? Now is the perfect time to start the process! Attend our free
workshop
to learn more about how to acquire space and funding, rally community support, and so much more! The first workshop will take place on
Saturday, March 12th from 10AM - 12PM
at
Body and Soul Healing Arts Center
.

Call for volunteers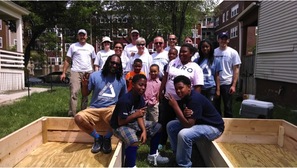 With a new year of programming upon us, Groundwork is in need of dedicated volunteers. Whether it's a one-day event or long-term project, our staff will work with you to find a position that fits your needs and schedule. Some of our available volunteer positions include: building community gardens, mentoring youth, fundraising, event outreach, and administrative support. If volunteering with an organization that makes tangible, positive change interests you, contact our Outreach Coordinator at Katelyn@groundworkmke.org.

Say "hello" to one of our new board members!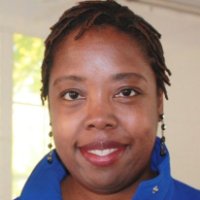 Sherry Terrell-Webb is one of GWM's newest board members. She comes to the organization with extensive experience in change management, employee engagement strategies, regulatory compliance negotiation, team building, and project management. She is a trusted advisor, strong leader and excellent communicator who takes an innovative approach to meeting corporate vision through the implementation of HR initiatives. We can't express enough how lucky we are to have Sherry on our team!

Become a board member
We have had some exciting and big transitions over the past few months. As we continue our mission of building a better Milwaukee with our community volunteers and partners through dedicated programming in the areas of food, jobs and water, we seek dedicated individuals to help make this possible. If you - or someone you know - is interested please contact our Executive Director, Deneine Powell at deneine@groundworkmke.org.

Find out more about what we are up to on our