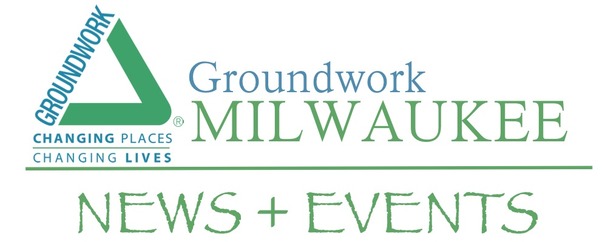 Thanks for another successful event!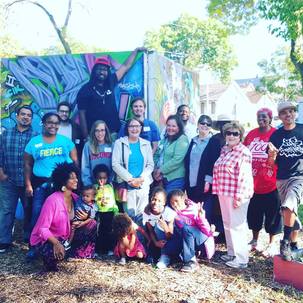 We had a wonderful time at our annual garden crawl and owe a BIG thank you to all of the participating garden leaders and crawlers who made it happen. It was a truly inspiring day filled with delicious food and even better company. In the months to come, we'll begin planning for our 9th annual community garden crawl... Until next year!

Congratulations to our Green Team!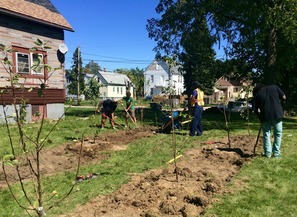 Over the past month, Groundwork Milwaukee and our Green Team have been working with Home Gr/own to transform vacant lots into orchards and pocket parks. The "Partners for Places" project was just awarded the
South by Southwest Eco Design Award
. We're very honored to be a part of an award winning project and thank Home Gr/own for partnering with us and recognizing the value of our workforce development program!

MUG's "Strong Roots" Awards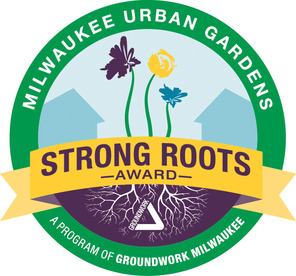 We are very excited to be holding our 1st annual Strong Roots Awards which will celebrate outstanding community leaders and youth within our programs. The awards event will take place on
Thursday, December 3rd
from 6-8pm. Dinner will be served at
HeartLove Place
by its talented culinary students. There will be fun music, raffle prizes, speakers, and much more. Reduced price on tickets if you purchase them before November 3rd. Buy tickets online using this
link
or stop by our
office
today!

Call for volunteers!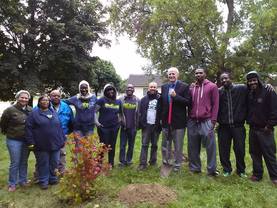 Groundwork is organizing our annual fall clean up. This community event will take place at our
Kilbourn
Garden on
Saturday, October 17th
from 10am-1pm. Join our team in clearing out the garden, as we celebrate another successful season. Music, hot coffee, and lots of FUN will be provided. Email Nick DeMarsh at
nick@groundworkmke.org
if interested in volunteering!

Public Market's Harvest Festival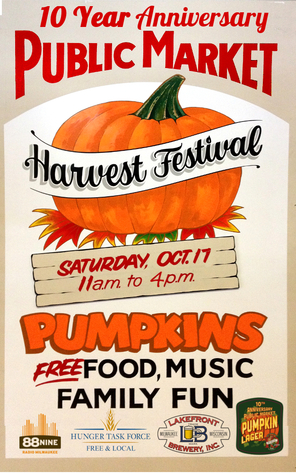 The Milwaukee Public Market is celebrating its 10-year anniversary and will be hosting a Harvest Fest on
Saturday, October 17th
from 11am-4pm. Guests will enjoy pumpkin ale tapped from the giant pumpkin, fresh pressed apple cider and autumn inspired activities including pumpkin carving and scare crow building. There will also be live music, pumpkin bowling, and a variety of food and beverage samples. Swing by this FREE
event
after our fall clean up!

Environmental job listing

The Froedtert & the Medical College of Wisconsin regional health care network is now hiring an Environmental Sales Supervisor. Become a member of the Froedtert & the Medical College health network and deliver highly coordinated, cost-effective health care to residents of southeastern Wisconsin and beyond.
Applicant must have a high school diploma or its equivalent and experience in environmental services.
For more information, visit this link.

Exciting Opportunity - Become A Board Member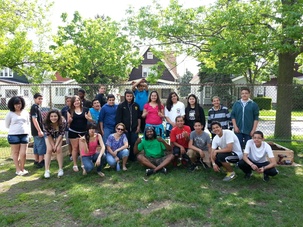 We have had some exciting and big transitions over the past few months. As we continue our mission of building a better Milwaukee with our community volunteers and partners through dedicated programming in the areas of food, jobs and water, we seek dedicated individuals to help make this possible. If you - or someone you know - is interested please contact our Executive Director, Deneine Powell at deneine@groundworkmke.org.

Our programs wouldn't be possible without the amazing power of volunteers and community leaders or the generous contributions that help fund our efforts. Please help out with a gift either on our Web site (using the paypal account) or mail checks made out to Groundwork Milwaukee at 1845 N. Farwell Ave. STE 100 Milwaukee, WI 53202.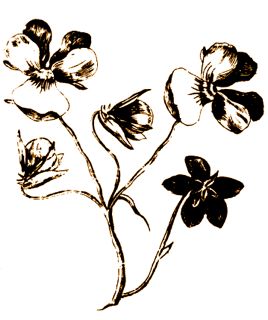 Find out more about what we are up to on our
the earth laughs in flowers - Ralph Waldo Emerson