Continued success for our Urban Waters Program
Groundwork Milwaukee's
Urban Waters Program is wrapping up another successful season with its Gateway to Improved Long-term Spawning (GILS) project. The artificial islands have been in place all season in order to improve water quality and spawning rates of Trout along the Milwaukee River and are ready to be removed until next year.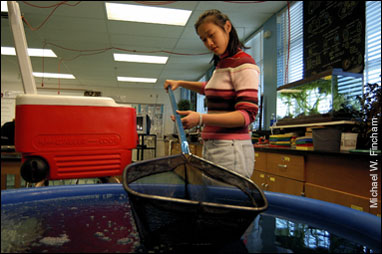 The Urban Waters Program will also be partnering with multiple Milwaukee Area schools in the near future. The program received funding, through a foundational grant and Trout Unlimited, in order to place four aquaculture tanks in classrooms. With these tanks, students will have the opportunity to learn about their local watershed and broader ecosystem dynamics.
For more information about the Urban Waters Program, contact Tony Gibson at
Tony@groundworkmke.org
or visit our
website
.

Community grant funding opportunity

Interested in receiving a grant of up to $750 to improve your neighborhood? Attend one of the following information sessions to find out how to apply for a grant for resident-led neighborhood projects, events, and activities:
Thursday, September 17, 2015 Thursday, October 8, 2015
5:30 - 6:30 p.m. 5:30 - 6:30 p.m.
Mision Cristiana Bethel Riverworks Center
1601 S. 33rd St. 526 E. Concordia Ave.
For more information visit the Community Connections Small Grants Program's
website
or call 414-678-1756.

Our Garden Crawl is just around the corner!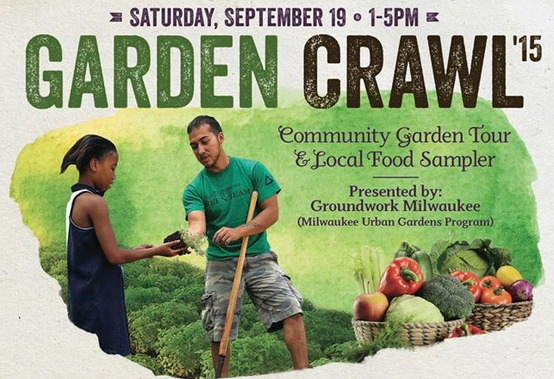 Groundwork Milwaukee, in partnership with Milwaukee Urban Gardens, is gearing up for our annual Garden Crawl. The event will take place this
Saturday, September 19th from 1-5pm
and will feature five community gardens, Weber's Garden Center, and Growing Power Cafe. At each stop, participants will receive a tour and enjoy a tasty treat or special keepsake from gardeners. The crawl will begin and end at
Weber's Garden Center
. Pick to ride by trolley or bike and be sure to buy tickets online using this
link
!

Final Canning Class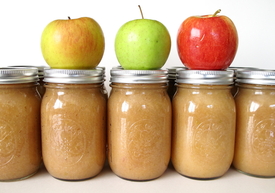 We're looking forward to our last canning class of the year. It will take place on
Wednesday, October 14th at 5pm
. For
this class
, we will be making fresh applesauce and learning how to can it safely. Come join us, all supplies are included, and you'll get to take home your own jar of applesauce!

We need your help!
Groundwork Milwaukee will be hosting an end-of-season volunteer clean up day on
Saturday, October 17th from 10am-1pm
at
Kilbourn Garden
. Join our team in clearing out the garden, as we celebrate another successful season. Music, laughter, and hot coffee will be provided.
Email Nick DeMarsh at
Nick@groundworkmke.org
if interested in volunteering!

Fall Gardening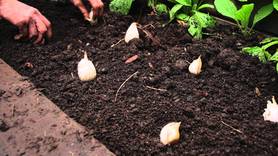 As Summer comes to a close, your garden might be looking a bit unruly. Now's the perfect time to harvest the last of your remaining crops, clear out your bed, and plant again! Garlic is a perfect example of a crop that grows best when planted in the fall. There are 'hardneck' and 'softneck' varieties that can both be planted in early October. In order to plant, just take an existing bulb and plant individual cloves with pointed ends facing up. Garlic generally likes full sun and to be spaced 12 inches apart.

Exciting Opportunity - Become A Board Member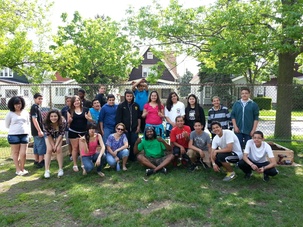 We have had some exciting and big transitions over the past few months. As we continue our mission of building a better Milwaukee with our community volunteers and partners through dedicated programming in the areas of food, jobs and water, we seek dedicated individuals to help make this possible. If you - or someone you know - is interested please contact our Executive Director, Deneine Powell at deneine@groundworkmke.org.

Our programs wouldn't be possible without the amazing power of volunteers and community leaders or the generous contributions that help fund our efforts. Please help out with a gift either on our Web site (using the paypal account) or mail checks made out to Groundwork Milwaukee at 1845 N. Farwell Ave. STE 100 Milwaukee, WI 53202.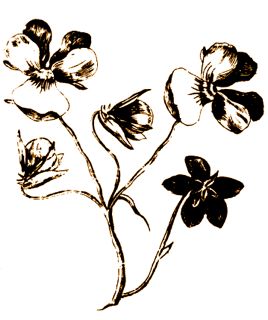 Find out more about what we are up to on our
the earth laughs in flowers - Ralph Waldo Emerson