Emanuel Ax Inspires CMC Students and Audiences
On Wednesday, September 26, world-renowned pianist Emanuel Ax set aside time in his rehearsal and performance schedule with the San Francisco Symphony to give a free master class at CMC's Mission District Branch. Ax's humor and good nature charmed our packed Concert Hall from the very start of his visit. He coached four CMC students that afternoon: an eighth-grader, an eleventh-grader and two adults. Their playing made us proud and Emanuel Ax's coaching was gentle but always insightful. After shedding light on the asymmetry in some of Beethoven's most famous phrases during the master class, he treated us to Beethoven's entire Pathétique Sonata.

Thanks to the San Francisco Symphony, each featured student was given two tickets to Mr. Ax's performance with the Symphony that weekend. The Symphony also provided the CMC community with 160 free tickets to an open rehearsal at Davies Hall the morning after the master class.

Without a doubt, Emanuel Ax's visit was a highlight in the 92-year history of Community Music Center. Visit CMC's Picasa or Facebook albums for event photos or view video footage on Vimeo!

Read full article.
Announcing the 2013-2014 Concert with Conversation Series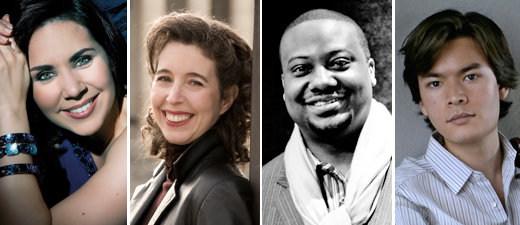 On November 8, Dutch cellist Pieter Wispelwey offered a truly wonderful first Concert with Conversation of the series. Now mark your calendars for the rest of a star-studded season courtesy of San Francisco Performances! All concerts take place at CMC's Mission District Branch from 6:00-7:00pm. They are free, general admission and open to the public.
Friday, January 31, 2014 - Soprano Jessica Rivera
Friday, March 7, 2014 - Pianist Angela Hewitt
Friday, March 28, 2014 - Trumpeter Sean Jones
Friday, April 11, 2014 - Violinist Stefan Jackiw with Pianist Anna Polansky

Master Percussionist John Santos Visits CMC's
Young Musicians Programs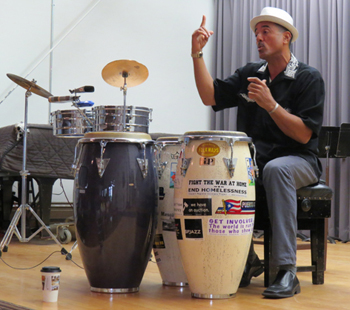 Last September, five-time Grammy-nominated percussionist and former CMC faculty member John Santos gave an inspiring and informative lecture demonstration for our Young Musicians Programs. He spoke about the foundation of Latin jazz and salsa through the lens of two percussion instruments: the congas and the timbales. Students in the standing-room only audience learned about the Spanish and African origins of Latin music, the relationship between European instruments and Afro-Cuban instruments, such as the timpani and the timbal, and key syncopated rhythms of Afro-Caribbean music. John's stories of playing music at Dolores Park as a kid and how playing at CMC as a young adult helped him connect with a master drummer in the community clearly made an impression on our students that day. CMC would like to thank John Santos for sharing his deep knowledge and appreciation of Latin music and its rich history with us. View photos on Picasa and Facebook.

Singing the Praises of Community of Voices Study
Community Music Center continues to participate in Community of Voices, a research study that examines whether singing in a community choir is a cost-effective way to promote health and well-being among culturally diverse older adults. The Community of Voices study has received a great deal of media attention so far. Here are some highlights:
Program Director Sylvia Sherman spoke about CMC's Older Adult Choirs and Community of Voices Project at the National Guild Conference for Community Arts Education in a panel with representatives from the National Center for Creative Aging, Kairos Alive!, Elders Share the Arts and the Joan Mitchell Foundation. Read full article.
La Posarela at the Brava on December 8!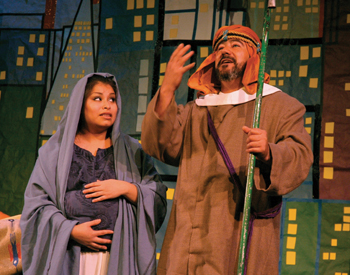 In CMC's "La Posarela," the Mexican Christmas traditions of Las Pastorelas and Las Posadas are blended with humorous social commentary related to Mission District life. CMC's Martha Rodríguez-Salazar is
Musical and Artistic Director and Hugo E. Carbajal of the SF Mime Troupe is
Theatrical Director.

Sunday, December 8 at 1:00pm and 5:00pm
SOLD OUT!
Brava Theater Center: 2781 24th Street, San Francisco CA
CMC's Senior Choirs Perform at the San Francisco Symphony's
Day of the Dead Celebration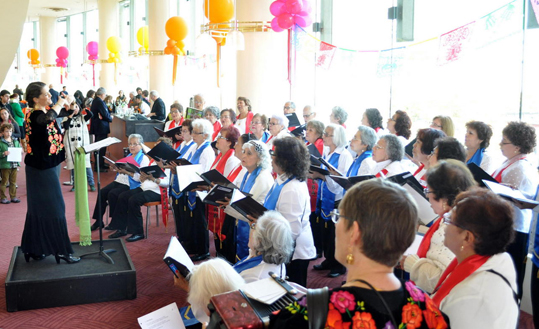 On the afternoon of Saturday, November 2, the lobby of Davies Symphony Hall became a place to honor the departed and celebrate the beautiful traditions around the Day of the Dead. CMC's Coro de la 30 and Coro Solera performed at this annual celebration for the second year in a row. They were accompanied by Jennifer Peringer on accordion and because their conductor Martha Rodriguez-Salazar was busy organizing the day's events, Arwen Lawrence of Cascada de Flores stepped in as conductor.
Sean Jack's Surprise Wedding Serenade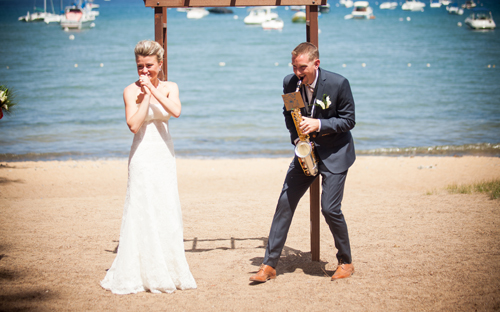 CMC student Sean Jack surprised his bride at the altar with a saxophone serenade.
37-year-old Sean Jack hadn't played the saxophone since high school before coming to CMC last quarter for a crash course. He surprised most everyone at his wedding by serenading his bride at the altar and needless to say, there wasn't a dry eye in the audience... Read full story.
Juan Soriano Follows His Dreams to the Rome Festival
Juan Soriano is from Lima, Peru. He grew up dreaming of becoming a singer, but his parents discouraged him from studying music seriously. He came to the US to study voice and decided to supplement his lessons at CMC. Juan has studied theory, ear training and musicianship with Jono Kornfeld, and piano with Matylda Rotkewicz and Ulysses Loken. A dedicated student, he comes to CMC from San Rafael every Friday afternoon. This summer, Juan will sing the following roles at The Rome Festival: Alfredo in "La Traviata," Don Jose in "Carmen," Rodolfo in "La Boheme," and Don Curzio in "Le Nozze di Figaro."
Read full story
.

"Opportunity came late for me, but it is always important to follow your dreams no matter what. My dreams have become a reality." - Juan Soriano
CMC Launches Annual Appeal!



Meet Seven-Year Old Violinist Sebastien Luc Pond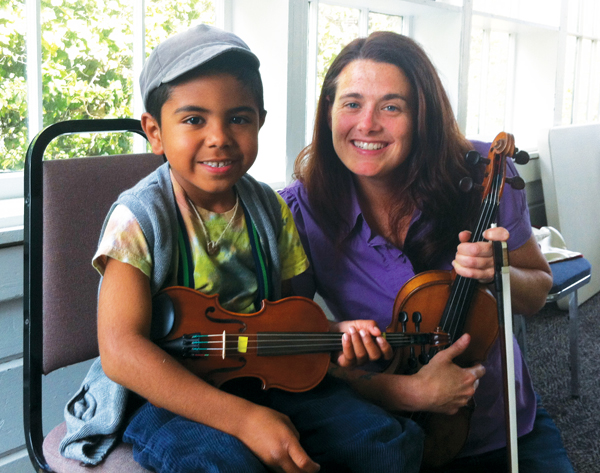 "When I first met Sebastien, he wouldn't speak. He was very shy and he couldn't quite hold the violin correctly. It took two months before he would say hello to me and about that same length of time to get him holding the violin up comfortably. But now he is singing with me, regularly conversing, and holding the violin up with confidence!" - Teacher Kristan Cassady
Read full interview.
Read more about Sebastien.
FACULTY NEWS
Congratulations Shenson Grant Recipients!
Each year, The Shenson Foundation sponsors four free community concerts at CMC. A committee of musicians from CMC's Board of Directors has selected the following faculty members and their ensembles: Chus Alonso, Lauren Cony, Matylda Rotkiewicz and Betty Shaw. Read more about their projects and stay tuned for concert dates!
SUPPORT REPORT
Founders Circle - CMC's Planned Giving Program
Help CMC bring music to generations to come. Contact Development Director John Robinson at 415-647-6015 x76 or jrobinson@sfcmc.org for more information or to inform CMC of your estate plans.
CMC's Wish List
We've just posted a Wish List page to our website with items that would make life just a little nicer here at CMC. If you would like to donate these items or their cost, please contact Linda Hitchcock at lhitchcock@sfcmc.org or
(415) 647-6015 x83. Many thanks!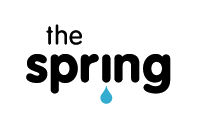 The Spring Helps Donors Fund
CMC Scholarships at Dinner!
Annoucing a new partnership with The Spring! With The Spring, 3% of your normal spending at participating restaurants funds meaningful community projects. Plus, you get 3% cash back with every purchase. Next week, the Spring will be funding a scholarship for a low-income music student at CMC. View CMC's fundraising page. Help out next time you eat out by signing up for The Spring!
Save These Dates!


Tuesday, January 14, 2014
from 6:00-8:00pm
Donor Appreciation Party
at Anchor Brewing Company
More info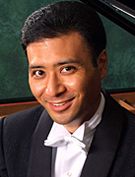 Monday, May 19, 2014
from 6:00-9:30pm
Spring Gala at Yoshi's San Francisco
Featuring Van Cliburn Piano Competition
Gold Medalist Jon Nakamatsu



More info