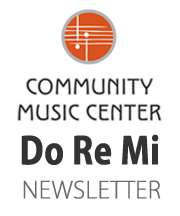 O C T O B E R 2 0 1 5
Monthly musical news from CMC!
In this Issue
• In the Spotlight: Julian Lage at CMC
•
New additions to CMC Faculty
•
Meet Elenka Refsell, CMC's Development Assistant
•
SFMusic Day. Live + Free

In the Spotlight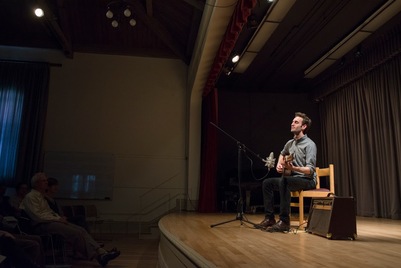 Miss the first Concert with Conversations? See some of the intimate
moments
of guitarist Julian Lage on the CMC stage. And not to fret, we still have four more concerts in the
2015-2016 Concert with Conversation
series sponsored by San Francisco Performances.

---
The Growing Faculty Family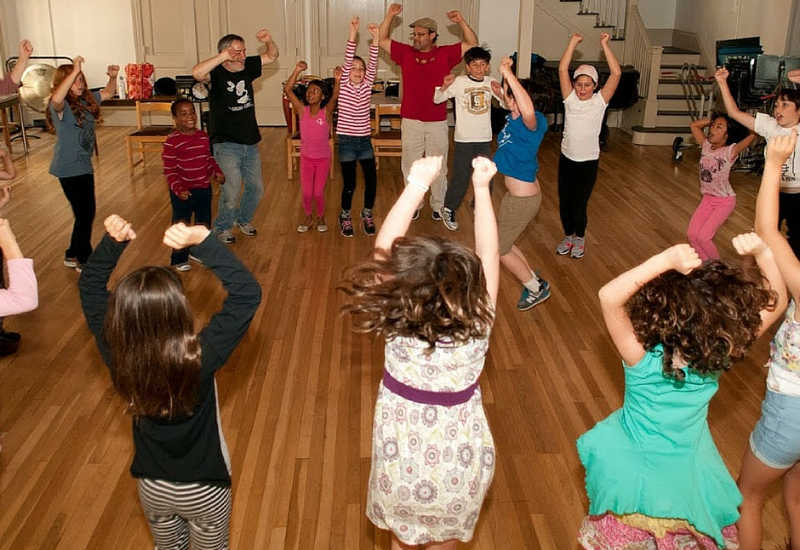 Welcome to the newest additions to CMC Faculty!
Diane Aurelius (Family Music), Helen Dilworth (Choir Director), Yongyu Gao (Piano), Charlie Gurke (Adult Jazz Ensemble), Alexx Hinkle (Violin, Viola), Bruce Loeb (Piano), Leon Palad (Choir Director), James Pannell (YMP Winds), Billy Philadelphia (Choir Director), Teddy Raven (Saxophones, Flute), Abigail Shiman (Violin), Ashten Smith (Voice), Marcus Stephens (Saxophones, Flute, Clarinet), Elyse Weakly (Piano), and Howard Wiley (Saxophones).
---
Meet Elenka Refsell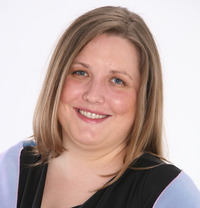 Carrying on the tradition of staff members that are highly skilled individuals as well as talented musicians, we welcome Elenka Refsell to CMC. Joining the Development Department this past August as a Development Assistant, Elenka brings her experience and new perspectives to the post. She was most recently at Shanti Project and before that was at the Piedmont East Bay Children's Choir.
Special musical memory or moment?
My parents had a subscription to the Boston Symphony Orchestra when I was growing up and my sisters and I got to go along when one of them was sick or out of town. I remember going up to the stage before the beginning of one of the concerts to see the musicians warming up. I loved seeing the instruments up close and seeing the violinists – it was inspiring to see where my violin lessons could take me if I practiced hard enough.
What's on your playlist right now?
I'm learning the role of Mimi in Puccini's La Bohème right now so I've been listening to a bunch of different recordings of the opera. Listening to several interpretations of a song/aria/role is a staple in my learning process.
---
SFMusic Day. Live + Free
Presented by the San Francisco Friends of Chamber Music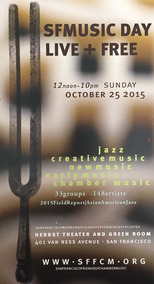 Don't miss this incredible opportunity to experience the newly remodeled Veterans Building bursting with music at
SFMusic Day
. More than thirty ensembles will perform in the Herbst Theater and Green Room throughout the day at this amazing event. CMC Faculty
Jon Jang
and
Samsun Van Loon
are among the 148 music makers.
Check out the full
schedule of events
for the day.
CMC is honored to be part of the rich musical community represented at the event and we will have table in SFMusic Marketplace.
Sunday, October 25, 2015 from
12 noon to 10 pm
Herbst Theater and Green Room
---