Community Resiliency and Forest Monitoring

The Forest Health Task Force meets Wednesday, November 18, 12 - 1:30.
Mount Royal Room, County Commons, 0037 Peak One Drive, Frisco

The snow is here to stay and we have wrapped up our monitoring field work for the year. Our last monitoring days were November 1st and 2nd in Mesa Cortina. At this month's meeting, we have new findings to share with our group. We will also be presenting ideas for program improvements based on feedback from last month's meeting.

We will be talking more about community resiliency and the important connection between volunteer forest monitoring and community resiliency.
Please join us as we seek to engage with community members about our evolving forests. Come share your information and ideas. Lunch is provided.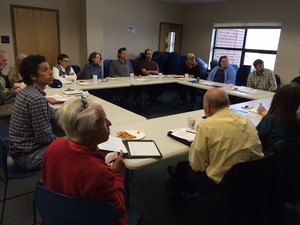 REMINDER! Future Meetings:
Wed, Dec 16, Noon, Blue River Room, in Silverthorne
Wed, Jan 20, Noon
-1:30, Mt. Royal Room, Frisco
Wed, Feb 17, Noon
-1:30, Mt. Royal Room, Frisco
Wed, Mar 16, Noon
-1:30, Mt. Royal Room, Frisco
Wed, Apr 20, Noon
-1:30, Mt. Royal Room, Frisco
Wed, May 18, Noon
-1:30, Mt. Royal Room, Frisco