The Summer 2016 forest monitoring season is under way. Many of our volunteers attended training sessions in May. Annual training in policies, safety and tree hazards is a U.S. Forest Service requirement. Volunteers must also complete a waiver. For new and returning forest monitoring volunteers who have not yet completed this training, we will offer another training as part of next Tuesday's meeting. If you haven't yet attended a training, please attend next Tuesday, if possible.
We hope to have an Eagles Nest Wilderness (FENW) board member attend to share their plans for the coming year. While many of you are familiar with FENW, some may not be. Please take this opportunity to join us and learn more about this local, volunteer group.
We will get updates from the U.S. Forest Service, Summit County Wildfire Council, Friends of the Dillon Ranger District and Summit County Government.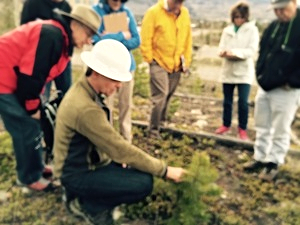 Join us June 14th at noon. Lunch will be served.
REMINDER! Future Meetings:

Tues, July 19, Noon, County Commons, Mt. Royal Rm
Tues, Aug 16, Noon, County Commons, Mt. Royal Rm
Wed, Sept 21, Noon, County Commons, Mt. Royal Rm
Wed, Oct 19, Noon, County Commons, Mt. Royal Rm
Wed, Nov 16, Noon, County Commons, Mt. Royal Rm