The Forest Health Task Force meets next Wednesday, April 19, Noon - 1:30 p.m
County Commons, Mount Royal Room
(NOTE Room Change)
We are excited about our upcoming volunteer forest monitor season. We are making changes that will expand the program and improve the volunteer experience. Volunteers will be using new better equipment. Highlights for the upcoming season include:
Expanded opportunities so more citizen scientists can participate
A revamped, more thorough training program
More detailed feedback from the U.S. Forest Service on how they are using our data
Not every plot gets monitored every year - there will be new plots in new locations - more variety
We will be focused on monitoring TEAMS - to keep the experience more interesting and productive
Whether you are already a forest monitor volunteer, or newcomer wanting to get involved and make a difference on our public forest lands, please join us. We welcome all participants.
See you

Wednesday, April 19 at noon. Lunch will be served.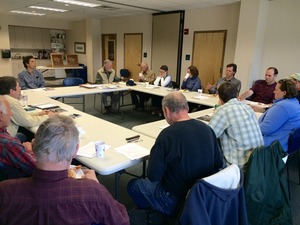 REMINDER! Future FHTF Meetings, 12-1:30:
Wed, May 17, County Commons, Buffalo Mt. Rm
Wed, June 21, County Commons, Buffalo Mt. Rm
Wed, July 19, County Commons, Mt. Royal Rm
Wed, August 19, County Commons, Mt. Royal Rm