Forest Health Task Force meets this Wednesday, April 15 at noon
(County Commons)
Our focus will be forest research. We will be joined by U.S. Forest Service researcher Chuck Rhoades. We look forward to hearing about his past, present, and planned future forest research work. As a group, the Forest Health Task Force is especially interested in forest research relevant to Summit County. We are eager to understand how monitoring and research informs forest management policy, particularly at our local level.
Many of our forest monitoring volunteers are hoping their future efforts can agument research already in progress, and perhaps provide new scientific data about our Summit County Forests. We plan to do some brainstorming.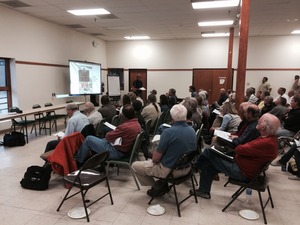 Chuck's formal education includes:
CSU, BS Forest Management, 1984
CSU, MS Forest Ecology, 1992
University of Georgia, Ph.D. Forest Biogeochemistry and Soil Ecology, 1997
In his research, Chuck evaluates biogeochemical linkages between terrestrial and aquatic ecosystems in managed and unmanaged areas. Much of his work addresses the role of upland and riparian soils and vegetation in regulating nitrogen and carbon retention and export from forest watersheds and how natural and anthropogenic disturbance alters these processes.

REMINDER! Upcoming Meetings:
May 20, 12-1:30
June 16, 12-1:30

Meetings are at:
County Commons, 83 Nancy,s Place, Frisco, CO in the Buffalo Mountain Room from 12-1:30.
Everybody is welcome. Please join us to hear what's new with the forest and express your opinions. We will provide lunch.