Proactive Neighborhoods and Communities - Resilience Against Wildfire

The Forest Health Task Force meets Wednesday, September 16th at Noon
Mount Royal Room, County Commons, 0037 Peak One Drive, Frisco

Our conversation continues. What can we do as neighborhoods and communities to mitigate wildfire hazards, and to make ourselves more resilient if wildfire damage occurs? How can we work with the U.S. Forest Service, local wildfire experts, homeowner groups, and insurance companies to create self sufficiency and community resiliency in case of wildfire?

We will be talking about inside-out strategies. What can we do in our own backyards and neighborhoods to mitigate against wildfire? How can we work with our neighbors to reduce wildfire hazards? How can we work collaboratively with insurance companies, homeowners associations, and government agencies to reduce potential wildfire impacts?

Please join us to hear what's new with our forests and community. Come share your information and ideas. Lunch is provided.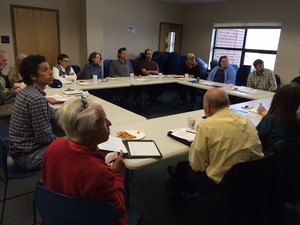 REMINDER! Future Meetings:

Wed, Oct 21, Noon, County Commons, Mt. Royal Room
Wed, Nov 18, Noon, County Commons, Mt. Royal Room
Wed, Dec 16, Noon, Blue River Room, in Silverthorne