News Updates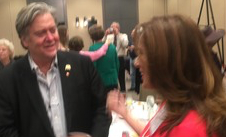 Steven Bannon, Maria Espinoza Receive
Eagle Forum Awards

(St. Louis, MO) - Steven Bannon, a champion for America first policies, was honored with the prestigious Phyllis Schlafly Eagle in Excellence Award last Sunday during Eagle Council XLVI by Ed Martin, President of Eagle Forum Education and Legal Defense Fund.
Bannon, who needs no introduction, served as White House Chief Strategist to President Donald Trump and as CEO of the 2016 Trump Presidential Campaign.

Maria Espinoza, National Director and Co-founder of The Remembrance Project was also recognized with an Eagle Award, along with others, last weekend. Espinoza directs the nation's only grassroots organization that has brought national and international attention to the tragic killings of Americans by illegal aliens. With her success, Washington, D.C. based organizations in business for decades begain following her lead in 2016.

"Our organization has made huge strides, so we're accustomed to leading. We're in the trenches doing the heavy-lifting with 'the People' who have been pushing an 'America First' agenda for years. We're forming coalitions with those who have the same agenda. We actually want to save our beloved country. Losing is not an option."
- Maria Espinoza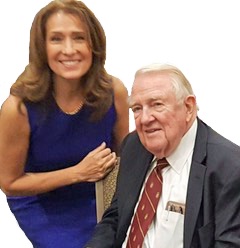 Maria and U.S. 75th Attorney General Edwin Meese, III.


Kickoff Press Conference with Ed Martin, David Horowitz, Missouri Secretary of State Jay Ashcroft, and Maria Espinoza.

Ed Martin gives The Remembrance Project an opportunity to speak about their work. Congratulations to Ed, who was recently hired as a CNN political contributor.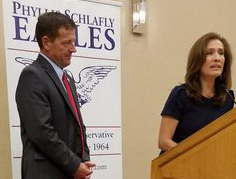 Photo: Ed Martin and Maria Espinoza
Eagle Forum's Kick Off Press Conference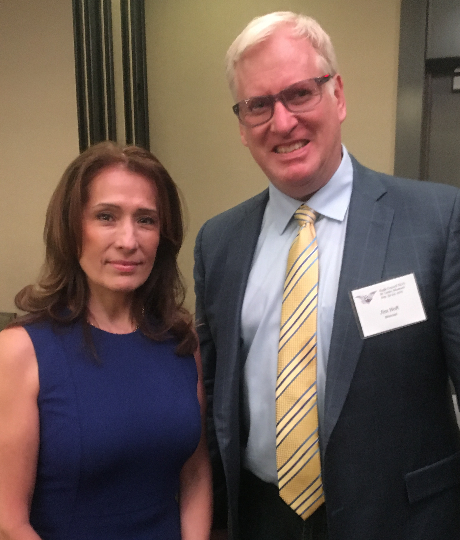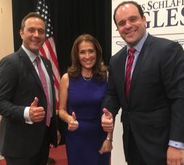 Maria & Jim Hoft Paul Nehlen, Maria Espinoza,
of Gateway Pundit Boris Epshteyn


Boris Epshteyn, Keynote Speaker for Eagle Council. Boris is a former Senior Advisor for the Trump Campaign. Also in the photo is Paul Nehlen, is a candidate for Wisconsin's District 1 is challenging Paul Ryan.


---
Asplundh Tree Experts, Co. Fined $95 Million in Largest Immigration Case

REUTERS - The prosecutor said on Thursday that Asplundh's management were "willfully blind", while supervisors and general foremen hired illegal immigrants through word of mouth referrals. Read article

---

Sessions' DOJ to Sue Colorado Corporation for Hiring Foreigners Over Americans

(Washington, DC) - U.S. Attorney General Jeff Sessions' Department of Justice (DOJ) said it will file suit against a Colorado corporation accused of hiring foreign workers over Americans. It will be the first-ever lawsuit based on President Trump's 'Buy American, Hire American' executive order.

Read Article

---

We are making a difference!
Draining the swamp with the truth!