---



Dallas Morning News has named our production of Rudolph the Red-Nosed Reindeer as one of the TOP FIVE Holiday shows for kids this year. Join us for this beloved animated classic as it comes to life on stage! All your favorite characters will be there: Hermey, our elf that just wants to be a dentist, Yukon Cornelius, the great explorer, Bumble, the abominable snowman, and of course Santa and Mrs. Claus, PLUS the most famous reindeer of all.....RUDOLPH!!
Performances will run Dec 7th - 22nd
Fridays & Saturdays at 7:30
Sundays at 2:30
Snag your tickets
here
before they sell out...because they will!
---
Saved By the Bell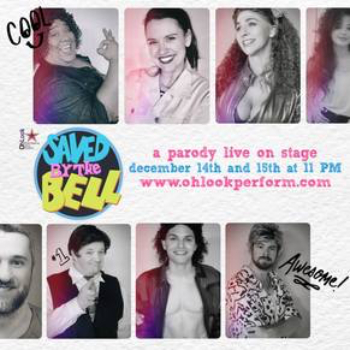 As if we could not have more fun in our Late Night series!!! Join us for all the laughs as we bring you a very special Saved By the Bell:
A Parody Live on Stage! Take a look at those smiling faces!
Don't miss this
live stage re-enactment of the show we all love! Join Screech, Slater, Kelly, Jessie, Lisa, Zack and a bevy of other fun characters as we relive two episodes every night! BYOB - you'll need it!
December 14th & 15th @11pm
---
Rocky Christmas

As we end 2018 we are also wrapping up our Rocky Through the Seasons adventure. We have had so much fun! With rotating casts and new themes each month...well let's just say...it has been a blast.
Remaining performances:
December 7th and December 8th
December 14th and December 15th - NO ROCKY THIS WEEKEND (don't miss Saved By The Bell!)
December 21st and December 22nd
The Rocky Horror 2019 Show! Tag-Team Edition
December 28th and December 29th
Purchase tickets today!
---
Special Thanks
We must take a moment and thank all of you who have already donated to Ohlook this year. Your contributions mean more than we can say. Our goals get bigger because your talent and commitment to musical theatre grows every year!
The campaign continues. With bigger goals come bigger prices. We will be seeking corporate sponsors as well as private. More information will be coming your way about ways that you can share this information with friends, family and businesses.
Donations can be accepted
here
!
---
Mark Your Calendars!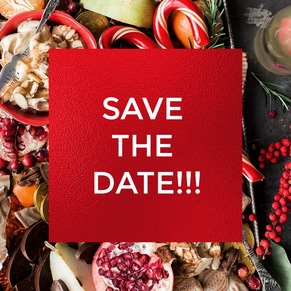 Special things are coming at Ohlook.
Stay tuned for information on our upcoming Holiday performances, including a special night with our GROCO performers singing some of their favorite Holiday songs, some old and some new.
December 23rd at 7:00pm
Tickets will be $10
As many of you know, Ohlook has launched a campaign to raise funds for a new and improved space. We will be hosting a very special Ohlook Gala in February to not only celebrate all that Ohlook and our families do, but also to raise funds to go toward this effort.
More details will be out soon.
This incredible event will be held
Saturday, February 23, 2019.
We cannot wait to celebrate with all of you!
---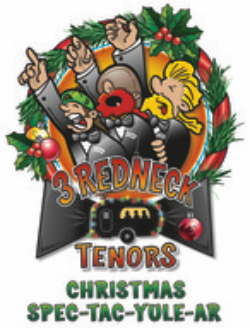 Well we sure did have us a grand ol' time with the Rednecks and their special guests Taylor Wallis and John Garrison. Special thanks to Matt Lord, Blake Davidson and Jonathan Fruge for kicking off this Holiday season with us...Redneck Style!
Be sure to check out their website for opportunities to share upcoming dates around the country!
3redneckTenors.com
---
Master Class Magic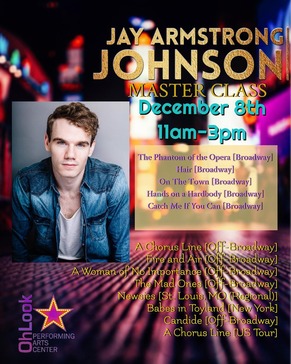 Ohlook has had a long, impressive string of Broadway stars come through our doors to share their passion and skills with our students. We have welcomed Anthony Rapp, Pasek & Paul, Kerrigan & Lowdermilk, Brad Simmons, Lindsay Mendez and Corey Cott. just to name a few.
Jay Armstrong Johnson
can currently been seen as Raoul in
Phantom of the Opera
celebrating 30 years on Broadway. Up next you can see him as Bobby in City Center Encore's production of
A Chorus Line
. Jay has been working professionally since the age of thirteen when he was cast in Cathy Rigby's
Peter Pan
as John Darling
in his home town of Fort Worth, Texas
.
This special event is reserved for our current Master Class students.


Check out this super star here:
---
Spring 2019 Registration Open Now!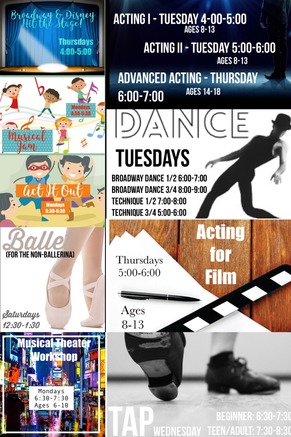 As we wrap this semester we are excited to share our new Spring 2019 season. Some old favorites are sticking around and some new classes have been added.
Don't forget that the Early Bird Special ends on December 20th so be sure to take advantage of this great deal.
We invite you to share this link with your friends and neighbors. It is one small way that you can help us grow this program that we love so much.
From all of us at Ohlook to all of you,
We wish you the very best, most magical Holiday Season of them all!
---