"The County of Marin proclaims 2018 as the Year of the Older Adult to highlight the ways older adults in Marin create a welcoming place to age, learn, share and grow, while recognizing the concerns and challenges aging may bring
."
Read the entire resolution here.
---
>
These organizations offer free tax preparation assistance to older adults:
SparkPoint
Drop-in services a
vailable to households with 2017 income of $54,000 or less. Tuesdays and Fridays through March 23. For more information call 415-526-7539.
AARP Foundation Tax-Aide offers free, individualized tax preparation for low-to moderate-income taxpayers - especially those 50 and older - at six locations across Marin:
Mill Valley
Community Center
Novato
Margaret Todd Senior Center
Novato Marin Community Services
San Rafael Community Center
San Rafael
First Congregational Church
For more information about days and times and
locations,
click here
.
---
Family Caregiver Support Group
Alzheimer's
Association
offers regularly scheduled meet-ups to give caregivers a place to connect with other caregivers who truly understand what you are going through. Sessions are f
ree. Drop-ins are welcome.
More info
Immigration Workshops Available
Canal Alliance provides "Know Your Rights" workshops for employers about how to prepare for an encounter with an immigration officer. The workshops inform employers about what to do when an Immigration and Customs Enforcement (ICE) officer comes into an agency or field office to inquire about an employee or client. If you are interested in having a workshop conducted for your organization contact Sarah Emory at 415-306-0414.
Mental Health and Dementia Workshops Available
The AAI Detect & Connect workshop
helps people recognize concerning behaviors, connect compassionately with older adults and connect individuals with resources. This workshop is perfect for agencies, civil groups, and service staff that interact with older adults. If you are interested in hosting a workshop at your organization click
here
.
Volunteer Career Coaches Needed
SparkPoint seeks volunteer career coaches
at its financial coaching center to help members with career and job search goals. For more information contact Zoila Deras at 415-526-7530.
---
Help form
advocacy strategies to fight food insecurity.
The s
tatewide coalition CA4SSI works to elevate the issue of SSI/SSP benefits being inadequate.
The SF-Marin Food Bank sees this as a food insecurity issue because
this population is ineligible for CalFresh, and because many of the seniors who visit our food pantries are SSI/SSP recipients.
You can help by taking the time to
circulate this survey
to SSI/SSP recipients
or volunteer to hold a SSI/SSP 'listening session'.
The feedback will shape future advocacy efforts.
To host a listening session, please contact Becky Gershon at
bgershon@sfmfoodbank.org.
Join the advocacy team for
Whistlestop's affordable senior housing. Whistlestop's 54-unit housing project is receiving early feedback from San Rafael's Design Review Board (February 6), Planning Commission (February 27), and Citizens' Advisory Committee on Economic Development and Affordable Housing (March 1). To join the advocacy team call AAI at 415-492-9444.
Support the King Street senior housing plan in Larkspur.
Homeward Bound and St. Patrick's Church are collaborating to create homes for 11 previously homeless seniors. To learn more and show your support,
click here
.
Volume 2, Issue 1

February 2018

From the Program
Director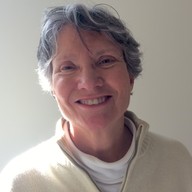 The Chinese calendar is marvelously evolved and insightful. Each year, over a 60 year cycle, is nuanced with expectations for life, work, love and health. 2018 is the Year of the Dog – faithful, caring and energetic. Those qualities are exactly what we need for this year: faith that fair play and social justice matter, caring that results in working together for solutions, and ceaseless energy to protect each other from the vagaries of life.
Here in Marin, we have our own year: the Year of the Older Adult in Marin. The Supervisors' proclamation on January 23 gives us a framework to highlight our work in 2018. Use the logo, use it often, and use it proudly.
Frankly, we are not prepared for the future needs of older adults in Marin. Read more
---
>
Year of the Older Adult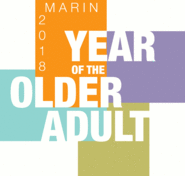 On January 23, the Marin County Board of Supervisors proclaimed that 2018 is the "Year of the Older Adult". Given that 27% of Marin's residents are 60 or older–making Marin the oldest county in the Bay Area–and that this percentage is on track to be 34% in just 13 years, this recognition of older adults is timely.
Older adults are valued because of their contributions, vitality and wisdom leavened by changing times, circumstances and hard-won experience. Marin's older adults are active as consultants and volunteers in agencies and organizations across the county. The cultural arts thrive with the creative ventures of older residents, and our local economy benefits. Read more
---
Network News:
Network Member Wins Award for Fighting Food Insecurity
AAI congratulates network member ExtraFood.org on its award for Achievement in Nonprofit Excellence at the 25th Annual Heart of Marin awards on January 11 at the Civic Center. In Marin, 16,000 seniors worry about where their next meal. ExtraFood has 500 volunteers and 200 donors picking up extra food and immediately delivering it to one of the 97 sites in the program. In accepting the award, Executive Director Marv Zauderer shared this inspirational quote by
Bryan Stevenson, 'The opposite of poverty is not wealth. In too many places, the opposite of poverty is justice.' ExtraFood feeds 6,000 people every day. More info
Cross-Sector Coalition Wins Award for Tackling Prescription Drug Abuse and Misuse
AAI also gives a shout out to RxSafe Marin
which received the Excellence in Innovation Award at the Heart of Marin event. The mission of RxSafe Marin is "To reduce harm from prescription drug misuse and abuse, and to save lives." The cross-sector coalition was represented by Dr. Grant Colfax, Dr. Matt Willis and Damon Connolly (County of Marin), Pat Kendall (Kaiser), and Ken Lippi (County Office of Education). Dr. Willis announced that because of RxSafe Marin, prescriptions in Marin have been reduced by 40%.
Marin Transit Adopts Short-Range Transit Plan
Covering 2018 - 2027, The plan includes a funding framework should new funds (i.e., gas tax, bridge toll, or sales tax) become available for one-time expenditures or for an increase in services.
More info
Rental Housing Dispute Resolution (RHDR) Program for Unincorporated Areas of Marin County
The County's new program for mediation in case of large rent increases--more than 5%--will be of interest to organizations that have clients who rent their homes in Marin's unincorporated areas.
More info
Report on Senior Housing in Marin Due in March
Michael Hagerty, Novato representative to the Commission on Aging, is finalizing his research into the demand for home modifications, for accessory dwelling units, and for new and additional housing for older adults in Marin. On January 31, the COA's Housing and Transportation Committee voted unanimously to approve the report and sent it for review by the Commission. Michael expects the report,
Senior Housing in Marin: Demand in 2030 and Current Inventory
, to be released to the public in March.
San Rafael Approves Plans for Senior Care Facility
Oakmont Senior Living will construct an 89-unit "hybrid" residential and commercial facility in Terra Linda.
More info
---
THU FEB 15 10:00 AM Section on Aging
Meets the third Thursday of each month at Alma Via of San Rafael.
More info
FRI FEB 16 Family Caregiver Alliance: There Must Be a Better Way Than This!
A free one day class for caregivers about understanding and communicating with those with Dementia. To register please contact Amanda Hartrey at 415-434-3388 ext. 334.
More info
WED FEB 21 Age Friendly Corte Madera Speaker Series: The Challenge of Caregiving
Every third Wednesday of the month.
More info
FRI FEB 23 Age Friendly Fairfax Resources for Older Adults Forum:
Staying in Touch with Family & Friends
A free forum held on the fourth Friday of every month. To learn about the monthly topics email jodytimms@comcast.net or
click here
. For February, j
oin a communications and computer expert and a speaker from the California Telephone Access Program to learn about the technology needed if you have hearing, vision or mobility limitations. This forum will be followed by a special 2-hour class, "Making your Smartphone Work for You!" Space is limited, call Fairfax Library to register
415-453-8092.
WED FEB 28 Marin County Mayors & City Councilmembers: Age Friendly Presentation
Age-Friendly advocates Pati Stoliar, Jody Timms and Carla Cordon will give an overview of the Age-Friendly work in Marin. The MCCMC meetings are open to the public. This is a dinner meeting; members of the public have the option to buy a dinner ahead of time, or to attend the meeting without purchasing the meal. More info will be posted
here
or you can email mccmcsecretary@gmail.com.
THU MAR 01
9:00 - 10:00AM Marin Age-Friendly Meeting
Every first Thursday of the month. Same location as Commission on Aging meeting. Every first Thursday of the month.
To see the location and agenda click here.
10:00 - 11:00AM Commission on Aging Presentation
The Encore movement: Using the experience of older
adults to create a better future for future generations
Margaret Todd Senior Center, 1560 Hill Road, Novato CA.
More info
FRI MAR 16 Second Annual Marin County Fall Prevention Summit: Matter of Balance
Please come prepared with the services and educational opportunities your organization provides, to network with other organizations, and review last year's goals and progress. To register please contact Monique Black at monique.black@maringeneral.org or at 415-408-1087.
TUE MAR 20 California Alliance for Retired Americans: Marin County Senior Forum
Learn about what's happening to Social Security, Medicare and Medicaid. For more info please call 415-342- 7135 or 415-492- 8160 or email ksmith.cara@gmail.com.
MON MAR 26 YWCA: Work for Yourself @ 50+
A program specifically designed for people 50 and older to learn about what it takes to be successfully self-employed in today's economy. For more info or to register call 415-479-9922.
MAR 26-29 American Society on Aging: Aging in America Conference
Nearly 3,000 professionals meet at the conference to discuss a multitude of issues affecting older adults and the latest policies and trends affecting this population. The Marin Community Foundation is pleased to be a sponsor of this year's conference. The Aging in America Conference is recognized for its 360-degree view of the multidisciplinary issues, challenges and opportunities in aging. Register here
THU MAR 29 ASA 2nd Annual Summit on Livable Communities: Planners & Aging Professionals Working Together to Plan Livable Communities for All Ages
Building on the discussion and momentum started in 2017, planners and professionals in aging will come together to focus on further breaking down barriers and fostering collaboration among urban planners, aging network partners, and other professionals to advance livable communities for people of all ages and abilities.
Register here
---
Want to submit news or an event?
---
Aging Action Initiative
The purpose of Aging Action Initiative (AAI) is to promote a countywide age-friendly environment, especially for those in need, collectively created by a strong network of service providers through education, policy advocacy, and service coordination.
For more information:
Email
support@agingactioninitiative.org
Call the AAI support team MARINSPACE
415-492-9444