Medfield Update, Nov 2nd 2011
On Track with the Bay Colony Rail Trail

The Bay Colony Rail Trail is the proposed 7-mile long recreational path that traverses through the towns of Needham, Dover and Medfield.

Dear Friends,
The Bay Colony Rail Trail project has continued to gather momentum over the past few months.
The biggest news for us in Medfield today is that our Board of Selectmen voted last night to appoint members to a Bay Colony Rail Trail study committee. Similar committees have recently been established in Dover and Needham, and in order to keep things moving along at the same pace here in Medfield, it was important that the selectmen voted in favor.
Why another committee? Dover is targeting a town vote in the spring of 2012 for a rail trail to be established, and Needham put the rail trail on their strategic plan for 2012. Before town officials can endorse concrete steps towards acquiring the lease for the corridor and starting contruction (through a collaboration with the Iron Horse Preservation Society, for example), a number of important questions must be answered. There is synergy that can be achieved by working with the study committees in the other towns, but each town is different and has specfic features.
For us to bring the rail trail to a town vote in Medfield in 2012, a catalog of recommendations must be compiled that Medfield's citizens and town officials can use to base their support on.

There is currently a catalog of about 40 issues or questions that each town must work on. Some of them can be taken on by one group and answered for all three towns, others must be answered separately in each town.
If you feel passionate about the rail trail and want to help the project to come to fruition, and if you can spare some of your time to contribute to the study committee, please send an expression of interest along with a CV and/or a list of credentials related to similar projects to Evelyn Clarke eclarke@medfield.net and copy selectman Osler "Pete" Peterson at osler.peterson@verizon.net.
Committee members will be appointed at the next Board of Selectmen meeting on 11/15.

If you have any questions about the project, the process, or the tasks at hand for the study committee, please email me at cd@baycolonyrailtrail.org or call me at 617-610-1527.



Best regards,
Christian Donner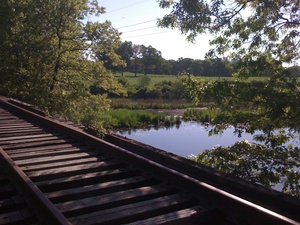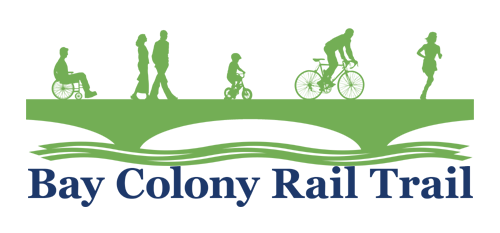 BCRT volunteers needed...
The Bay Colony Rail Trail needs to fill the following positions:
Fundraising committee members -- working with a board liaison, members of this committee will help to research grant opportunities and seek out other types of funding for BCRT.

Community liaisons -- BCRT needs a group of dedicated citizens in each of the communities it serves (Medfield, Dover, Needham and Newton) to keep residents and public officials informed about BCRT's plans.
If you are interested in these or other volunteer opportunities, please contact us at baycolonyrailtrail@gmail.org.