South Africa
October 28, 2016
"Working with Grief In the Professional Workplace"
Seminar for Holocaust Center/Museum Staff
South African Holocaust & Genocide Foundation
www.holocaust.org.za
December 18 & 19, 2016
Honoring the Guardians of the Endangered Species
Lion Tree Top Lodge (South Africa/Hoedspruit)
Phone : +27 15 793 3976
(call the lodge for an appointment with Lyn)
I''m donating my time to offer compassionate Degriefing services to park rangers, conservationists, activists and individuals who devote time to guarding, protecting and caring for the blessed endangered species on earth.
Animals have always been ruthlessly hunted for their skins. Now, the shamefully erroneous myth that powdered rhino horn and ground elephant tusks have beneficial sexual powers has escalated the slaughter and devastation of these precious endangered animals.
Park rangers are the ones who regularly find themselves grieving the gut-wrenching, senseless loss of the animals they love. My intention is to acknowledge, show respect and appreciation and to those individuals dedicated to stopping the illegal poaching.
Elephants, Rhinos, Cheetas and Lions, etc. are magnificent creatures and sadly, Extinct is Forever.
Upcoming Events 2017
San Francisco Bay Area, California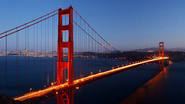 April 19, 2017
Degriefing: Integrative Grief Therapy Staff Training
Transforming Somatic Grief in a Professional Workplace
9 AM-4:30 PM
Behavioral Health Services Department (BHSD)
Substance Use Treatment Services (SUTS)
Addiction Medicine & Therapy Program
San Jose, CA 95116
Degriefing is a body/mind process based in the premise that "grief is the most available, untapped, emotional
resource for personal transformation." This body/mind approach uses traditional and integrative therapeutic
modalities to assist individuals in identifying and recognizing the pain of grief in their bodies and minds. This approach teaches how to use grief as fuel and enables an accurate assessment of an individual's relationship to their own grief.
Degriefing is intended to normalize the experience of loss and subsequent upsurges of grief from both past and present events. Grief is the body's response to loss…any loss. Fresh grief can stimulate the feelings of previous unresolved grief. Loss is a common experience that we all encounter during our lifetime. A grieving person can undergo both significant and subtle changes impacting their physical, emotional, mental and spiritual states.
Sunday, April 23rd, 2017
Mini Grief Retreat:
A Day of Degriefing for the Bereaved
10AM-5PM
Lyn offers a unique integrative approach to grief therapy and grief counseling. She will provide practical techniques and useful strategies to cope with the physical and emotional symptoms of bereavement.
Retreat participants will:
Recognize the physical symptoms of grief.

Practice integrative transformative tools.

Learn to normalize their relationship to loss.

Have an opportunity for self-reflection

.
Phone interview required. Minimum enrollment essential to hold the retreat.
Tuition: $165.00
May 6 & 7, 2017
Feeding the Bereaved:
Balancing the Somatic Aspects of Grief with Nutrition
9AM-4PM
Grief is an integrated reaction involving the entire human system and is mainly orchestrated by a central structure within the nervous system: the Limbic System. Deeply related with stress, it includes oxidative injury to the enzymes involved in the production of chemicals messengers: the Neuropeptides – molecules that carry messages between the brain and every cell, the endocrine system and the immune system.
To serve the bereaved population efficiently we must recognize the disruption and imbalance that occurs in the human body, mind and spirit as a result of loss. This workshop is intended for both the bereaved and those who care for them.
Nutritional support, although most often overlooked, can be instrumental in promoting emotional regulation while tempering the intensity of the somatic aspects of grief.
Symptoms of blood sugar dis-regulation can mirror the many physical complaints that the grieving express. Grief exacerbates the extremes we often hear that people cannot eat or cannot stop eating. This speaks for an altered relationship to food and nurturance and in and of itself can easily promote extreme highs and lows.
When the bereaved attempt to "bounce back" (or metaphorically want to return to their" "Normal Lives") after loss, trauma, significant stress; food chosen with awareness can be part of the reclamation of their well-being.
In this workshop you will learn:
The symptoms of grief and how they impact us.

Simple nutritional tools that enhance resilience.

Yoga Therapy principles to optimize brain's neuroplasticity.

Insights for transforming the pain of grief.
Lyn Prashant and Frances Holmes (Certified Nutrition Consultant) will alternate didactic with experiential work, offer case studies and simple doable tools for incorporating healthy nutrition into the healing process. This is an efficient way to use "food as medicine".
Phone interview required.
Minimum enrollment required to hold the class.
One partial scholarship available.
Tuition: * $295.00
May 18-20, 2017
Degriefing Bodywork®: for Hands–On Health Care & Medical Professionals (16 Hours)
Friday (5-9 PM), Saturday & Sunday (9AM-4:00 PM)
Grief related problems are often unrecognized and remain unaddressed by today's overtaxed healthcare system. This experiential seminar is designed to provide massage therapists and 'hands-on' professionals with information, skills and resources to better understand and work with grieving individuals.
You will:
Explore grief – its physical, mental, emotional and spiritual effects.

Practice compassionate listening & communication tools.

Heighten awareness regarding your relationship to your own grief.

Utilize integrative therapies for transforming grief and enhancing self‐care.

Exchange hands-on practice with peers.
Phone interview required.
Minimum enrollment required to hold the class.
One partial scholarship available.
Tuition: * $445.00
EARLY BIRD SPECIAL-15% received 45 days prior to start.
Special offering in TWO Locations!
May 26-30, 2017 San Francisco Bay Area, CA.
July 02-06, 2017 San Miguel de Allende, Mexico.
Degriefing: Integrative Grief Therapy Professional Certification Training: Level 1.
This five day course is designed to provide participants with information, tools and resources to identify and skillfully work with grief and the grieving process. It addresses the psychological and somatic aspects of grief and will demonstrate the applications of various integrative therapies for the transformation of grief.
Participants will be able to:
Recognize the subtleties and complexities of grief.

Explore your personal relationship to grief and trauma.

Identify the impact of grief on professional and personal interactions.

Address compassion fatigue, burnout and bereavement overload.

Enhance self-care to prevent compathy (caregiver burden).

Combine traditional and integrative treatment modalities for transforming grief.

Practice tools in the Degriefier's Toolbox.
Phone interview is required.
This program not recommended for the newly bereaved.
Minimum enrollment required 30 days in advance. Maximum enrollment is 18 participants.
Tuition is $1500.00 (all materials are included) One partial scholarship available.
15% EARLY BIRD SPECIAL: Paid online or received 45 days before start date.
Written exam required obtain a certificate.
Upcoming Events 2017
San Miguel de Allende, Mexico.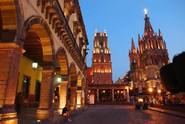 San Miguel de Allende, is one of the most enchanting cities in the Americas. Perched at 6400 feet and luxuriously surrounded by thermal hot springs…San Miguel is a safe haven and perfect venue for this work! Passport required & entrance visa given on the plane. Closest airport (BJX) Leon, GTO. MX.
San Miguel was named one of the Top Ten Destinations in the World by Conde'' Nast Traveler magazine–and chosen one of the Five Best Places in the World to Visit by the readers of Travel & Leisure magazine. In 2008, it was designated a Unesco World Heritage Site.
In the mountains of central Mexico, this town is a jewel of Spanish Colonial architecture enjoying a moderate year-round climate. Cobblestone streets and picturesque church domes, offer a feeling of peace, serenity, and sanctuary that permeates the soul.
July 02-06, 2017,
San Miguel de Allende, GTO, Mexico.
Degriefing: Integrative Grief Therapy.
Five Day Professional Certification Training: Level .
***see above****
Special rates available at a lovely B'n'B close to the training site. Contact Lyn details.
July 18-20, 2017
San Miguel de Allende
Non-Residential 3 Day Grief-Relief Retreat
10AM-4:00PM
This 3 day non-residential Grief-Relief Retreat is a specific offering for individuals interested in exploring their relationship to loss and their subsequent grief in a group format. The retreat offers a safe environment for participants to explore their personal experience while being guided towards the transformation of grief into an internal source of self-awareness.
The schedule will alternate theoretical information to normalize grief with experiential activities to "meet each individual where they are."
Participants must be at least 9 months post-loss. Yoga for Degriefing, stretching, mindful walking, and expressive arts will be employed along with other supporting integrative modalities. No previous yoga experience is necessary to benefit from this retreat. The work is tailored to abilities and needs. Those attending will have private time to honor their personal process.
Minimum enrollment required 30 days in advance to hold the event.
Maximum enrollment is 12 participants.
Phone interview required prior to registration.
One partial scholarship available.
Tuition for 3-Day : $445.00.
15% EARLY BIRD SPECIAL:
Personal Grief-Relief Retreat: (Dates and length of retreat time scheduled upon request).
The Personal Retreat is for grieving individuals and couples, interested in exploring their relationship to loss in their life in a safe, supportive and nurturing way. It is specifically tailored to accommodate individual needs.
While each individual grieves in an entirely personal and unique way, there are certain aspects that are universal. Some individuals are not ready for a group; and this offering can begin to support the deep healing process possible when grief is transformed into personal fuel to power our new reality.
Supportive Degriefing integrative modalities will be employed. No previous therapeutic experience is necessary to benefit from this work. Private time is highlighted and encouraged for integration, honoring personal process, and promoting self-awareness.
Together, through skillful communication, we can clarify the prominent issues to be addressed, length of retreat desired, and integrative modalities to incorporate. The cost is then determined.
A phone interview is required to schedule a personal retreat. Please call Lyn @ 415-457-2272.
And for keynotes, classes or trainings in your home town. If you have a group of at least 12 participants and I will gladly travel to YOU!
Once again, I wish you well and send warm regards.
Dr. Lyn Prashant, PhD, FT, IGT
P.S.-See you at the Association of Death Education and Counseling annual conference in Portland, OR.
April 5-8, 2017. Pre Conference Institute: April 4-5, 2017. Portland Marriott Downtown Waterfront. (See ADEC website for more details).