Feigelman Insurance Services
3838 Carson Street, Ste. 106
Torrance, Ca. 90503
310-792-8002
www.feigelmaninsurance.com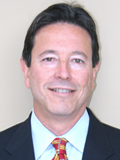 Neal Feigelman
Ca. Lic # 070685
neal@feigelmaninsurance.com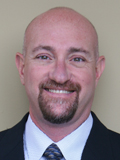 Lance Harris
Ca. Lic # 0E10547
lance@feigelmaninsurance.com
---
Are You Making These Insurance Blunders?

When it comes to buying insurance, what you don't know can hurt you…and your family…for years to come.

Learn how to identify the top ten insurance mistakes and what you can do about them with my free guide, "The Top 10 Insurance Blunders - and How to Avoid Them."

Just reply to this email and I'll send it right out to you.

---
Quick Quiz

Each month I'll give you a new question. The first 2 to answer correctly will receive a $10.00 gift card of their choice to Starbucks/Coffee Bean or Jamba Juice.

Just reply to this email for the answer.

What was the last name of flight pioneers Orville and Wilbur?

---
Why Not Pass Me to a Friend?

If you've enjoyed this newsletter and found its information useful, please forward it to a neighbor, friend or co-worker by clicking this link.
---
Recipe: Butterscotch Poached Pears
Serves 6
3 cups dry white wine
1 ½ cups sugar
1 strip lemon peel
2 tablespoons lemon juice
1 whole cinnamon stick
4 whole cloves
6 firm ripe pears (Bartlett or Bosc)
1 ¼ cup butterscotch sauce, store-bought or homemade
Bring wine, sugar, lemon peel, juice, cinnamon and cloves to a boil in a large saucepan.
Boil until sugar has dissolved, about 5 minutes.
Peel the pears, leaving stems on, and carefully core from the bottom.
Add the pears to the liquid and then cover and simmer for 10-15 minutes or until tender.
Remove from heat and cool.
Keep pears in cooking liquid and chill in the refrigerator for at least 3 hours.
When ready to serve, remove pears from liquid and place in a bowl with warm butterscotch sauce.
---

Worth Quoting

This month, some famous quotes about the movies:

A lot of movies are about life, mine are like a slice of cake.



Alfred Hitchcock

A story should have a beginning, a middle, and an end...but not necessarily in that order.


Jean-Luc Godard

A wide screen just makes a bad film twice as bad.



Samuel Goldwyn

Adding sound to movies would be like putting lipstick on the Venus de Milo.



Mary Pickford

Cinema is a matter of what's in the frame and what's out.



Martin Scorsese

Cinema is the most beautiful fraud in the world.



Jean-Luc Godard

---
Long-Term-Care Insurance: When Should You Buy In?
A lot of baby boomers still haven't given much thought to the purchase of a long-term-care insurance policy.

However, the cost of a long-term-care need could be the biggest threat to their retirement portfolios.

As of last year, the average cost of a private room in a nursing home for just one year was more than $75,000 - and it's expected to rise this year to approximately $79,000.

Plus, with an average stay in a nursing home of just under three years, these costs can really start to make a dent in retirement assets.

So is there a good time to purchase long-term-care insurance? Speak with us at Feigelman Insurance Services so we can help answer this questions and others that will arise.

According to a number of long-term-care specialists, the ideal time to purchase a policy is between the ages of 50 and 60.

Typically, this is when people are nearing the end of their working years, and with a 10-year premium pay option, the policy can be paid for, in most cases, long before the coverage is even needed.

Another reason not to wait too long to purchase a policy is because an applicant's health will play a big factor in whether or not he or she will even qualify for coverage, as well as the premium amount if he or she does.

In fact, it's been estimated that roughly 20% of long-term-care insurance policy applicants are turned down for health-related reasons.

Certainly, the cost of insurance plays a big part in when to apply for coverage as well.

This is because, on average, even waiting just one more year to apply can cost between 2% and 9% more - and the older an applicant is, the more the premium cost will increase for each year waited.
Although people don't like to think about having another insurance premium to pay, the amount that long-term-care insurance could actually save a policyholder far outweighs the expense of the premium.

---
Taking the Mystery out of Fixed Index Annuities
A prudent plan shouldn't rely solely on future Social Security to pay for an individual's retirement years. One way to accumulate additional assets for retirement income is an annuity. To recap, an annuity, at its most basic level is a contract with an insurance company. In exchange for a payment now from you, either in a lump sum or a series of installments, the insurance company guarantees you a stream of income at some point in the future. That stream of income could last for life or even go to your heirs after you death, depending on the annuity.

Annuities offer important benefits:
Potential Interest
Guaranteed income for life and other options
Tax Deferral
Guaranteed death benefit protection

Fixed index Annuities are different.
A fixed index annuity earns interest based on changes in an external index. This is different from traditional fixed annuities which credit interest calculated at a fixed rate set in the contract. The selected index varies from day to day and is not predictable.

The value of a fixed index annuity will not drop below a guaranteed minimum specified in the contract. This means that if you surrender your contract or die, you (or your beneficiaries) are guaranteed to receive at least a minimum value. To summarize, a fixed index annuity offers contract owners:
The potential for growth by basing interest earned on the performance of a nationally recognized index or indexes

A guaranteed minimum value
Bonuses on your initial deposit maybe available from different carriers so please contact Neal Feigelman or Lance Harris from Feigelman Insurance to get further details on what would work best for you and your families future needs.
Why Empty Nesters Might Still Need Life Insurance

If you think you don't need life insurance anymore because your last child has moved out of the house, think again.

Your circumstances may have changed, but there's a good chance your future needs may require you to maintain your life insurance policy.

Many individuals consider life insurance a way to provide for their children in the event of their early demise.

In fact, life insurance is a way to provide for financial obligations - and empty nesters have financial obligations too.

You may have a mortgage on a home or a second home, for example.

What would happen if you or your spouse died or became disabled?

Would the other be financially devastated? If the unthinkable happens - particularly if it happens close to retirement - the living spouse may be forced to work long into his or her golden years.

According to a study conducted by the Employee Benefit Research Institute, the percentage of workers who expect to retire after age 65 increased from 25% in 2006 to 36% in 2010. Moreover, the percentage who expect to work in retirement increased to 74%.

If that's what is necessary in the best of circumstances, what would happen in the worst? It's a good question to ask - and life insurance may be the answer.

Life insurance can help protect your retirement savings, which will ensure that you or your spouse will remain financially secure and your estate will be passed on to your survivors in the event of an untimely death.

Before canceling or reducing your life insurance coverage, you may want to take some time to ask how it might still be relevant and then speak with your financial advisor.

Regardless of your age, there are a number of choices when it comes to life insurance, all of which can be tailored to your unique circumstances.

---
Want to Kick That Habit? Check Out These Tips


The Free Dictionary defines a habit as "a recurrent, often unconscious pattern of behavior that is acquired through frequent repetition."

It also says breaking a habit, though, is "not so easy."

Breaking a bad habit is doable, though. All you need is patience, persistence, willpower, lots of support and luck.

As noted in the Free Dictionary, habits are often unconscious. If you don't know when, why and where they're going to arise, they can be hard to kick. Many experts advise journaling. By writing down your habits, you find out what's behind them and can then substitute an alternative behavior.

You may want to check out a professional program. You can sign up for one of several 42-day programs at www.habitchanger.com. You'll receive daily challenges, email and text reminders, and a tracker to chart your progress.

Consider the cost - monetary or non-monetary - of your habit. Then consider paying yourself. Give yourself small rewards when you are able to push away from the table, stub out the cigarette or stop swearing in traffic. If you're trying to break the overeating-at-dinner habit, though, don't reward yourself with a midnight snack of cake and ice cream.

Breaking a habit can be incredibly difficult. Be kind to yourself. Zenhabits founder Leo Babauta has developed a guide for beginners at his blog at www.zenhabits.net. Working through the guide may help you keep your equilibrium while you break a habit.

Picture credit.
---