Feigelman Insurance Services, Inc.
3838 Carson Street, Ste. 106
Torrance, Ca. 90503
310-792-8002

Please take 30 seconds to visit our website
www.feigelmaninsurance.com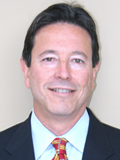 Neal Feigelman
Independent Agent
Ca. Lic # 0E10547
neal@feigelmaninsurance.com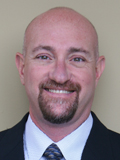 Lance Harris
Independent Agent
Ca. Lic # 070685
lance@feigelmaninsurance.com


Are You Making These Insurance Blunders?



When it comes to buying insurance, what you don't know can hurt you…and your family…for years to come.

Learn how to identify the top ten insurance mistakes and what you can do about them with my free guide, "The Top 10 Insurance Blunders - and How to Avoid Them."

Just reply to this email and I'll send it right out to you.

---
Quick Quiz

Each month I'll give you a new question.

Just reply to this email for the answer.

In which city were the "Chariots of Fire" Olympic Games held?

---
Why Not Pass Me to a Friend?

If you've enjoyed this newsletter and found its information useful, please forward it to a neighbor, friend or co-worker by clicking this link.
---
Recipe: Lentil Walnut Dip

Serves 4


1 cup raw walnuts
1 ½ cups cooked lentils
2 tablespoons water
1 tablespoon soy sauce
2 tablespoons lemon juice
1 teaspoon dried tarragon
1 teaspoon dried thyme
1 teaspoon dried parsley
½ teaspoon onion powder
2 tablespoons extra-virgin olive oil

Directions

Place walnuts in a food processor and process until they are finely ground.

Add all remaining ingredients except for oil and process until smooth, scraping down sides of the bowl once or twice.

After the mix is well combined, add the olive oil in a thin stream, with the motor running.

Reserve just a drizzle of the olive oil for topping the spread.

Serve with vegetables or pita chips or as a spread in sandwiches.


---
Worth Quoting

This month, some famous quotes with a sporting theme.

A good hockey player plays where the puck is. A great hockey player plays where the puck is going to be.


Wayne Gretzky

Approach the game with no preset agendas and you'll probably come away surprised at your overall efforts.

Phil Jackson

Baseball has the great advantage over cricket of being sooner ended.


George Bernard Shaw

I'll let the racket do the talking.

John McEnroe

If winning isn't everything, why do they keep score?


Vince Lombardi
Life Insurance Basics: How to Pick the Right Policy

Do you have a spouse, a child or a family member who is dependent on your income? If so, you'll want to ensure the person is provided for in the event of your death - with life insurance.

But selecting a policy isn't always easy. Following is a rundown on the basic types of policies:

Term Life Insurance

With a term life insurance policy, you pay an annual premium and an insurance company promises to pay a death benefit to your beneficiaries if you die while the policy is in force. This is the simplest form of life insurance.

Whole Life Insurance

Whole life insurance is similar to term life insurance, but you purchase the policy to cover your whole life instead of a term.

Your premium will stay the same during the life of the policy.

Additionally, the life insurance company will invest a portion of your premiums.

Some may even share investment proceeds with you in the form of a dividend.

Universal Life Insurance

With universal life insurance, you can contribute more than the premium.

The life insurance company will place this money in what is called a cash-value account and invest it in a vehicle of its choice.

Depending on your policy, your cash value could be invested in something akin to a savings account with interest paid by the insurer or something akin to a mutual fund.

You can allow the cash value to build or use it to pay premiums.

Depending on the policy, your beneficiaries will either receive the face value of the policy or the face value plus part of, or all, the cash value of the account upon your death.

Universal Variable Life Insurance

A universal variable life insurance policy allows policyholders to choose investment vehicles. There is usually a wide selection of investment products, including stock funds.

---
How to Change Your Life by Rewiring Your Brain


It was once believed that the fully developed human brain was not capable of regenerating itself and was instead hardwired for life.

However, science has proven that theory wrong and has made dramatic inroads into helping repair, rebuild and remodel the brain.

Neuroplasticity, also known as cortical remapping, recognizes the dynamic nature of the brain to learn from prior experience and reshape itself over time. Some scientists even claim it is now possible to gain the brain you have always wanted with some fairly simple exercises.

The "use it or lose it" idea has taken on new meaning as scientists explore the final frontier of the human mind ... the brain itself.

Researchers now believe that training your mind can help you overcome many of the limitations once believed impossible.

The list includes everything from physical impediments resulting from a stroke to increasing the attention spans of those suffering from attention deficit disorder or attention-deficit/hyperactivity disorder.

Advocates of brain training believe it holds potential to unleash even more, including pain relief, emotional bondage and even character defects, without the use of dangerous drugs or subjective talk therapy.

Wondering if it'll work?

Try out a few brain games at www.sharpbrains.com.

Picture credit.
---
7 Easy, Low-Cost Ways to Transform Your Home


Searching for easy ways to spruce up your abode? Following are some ways to transform your home for less than $10.

Turn Your TV Into Art: Newer television sets can easily display family portraits, vacation photos or your favorite scenery with the touch of a button. Just upload to the gallery, add music if desired and enjoy.

Paint It Up: Add a splash of color to a boring old chair or bring new life to a table with bold bright colors.

Sign Your Name: Decorations don't need to be expensive. Use a template or vinyl letters to showcase your favorite quote. Simply select a blank spot on the wall or furniture to instantly apply a thoughtful expression to your daily life.

Stop to Smell the Roses: Bring a little of the outdoors inside with the creative use of flowers, grasses, leaves, pinecones or even rocks. They add interest and color to any décor.

Cover Up: Use old wrapping paper, string and ribbons to transform plain cardboard boxes into ultra-colorful organizers.

Soft Spots: Create soft spots with the help of a semitransparent scarf draped over a lamp, table or armchair. Use different colors to create ambiance.

Create Interest: Repurpose old jewelry, buttons and other knickknacks by adding interest to throw pillows, pull strings or other ordinary items around the home. Sew on or thread together using ribbons and lace.


---
How Your Premiums Are Calculated

Underwriting is a part of purchasing any type of insurance policy. When an applicant applies for insurance, the person is essentially asking the insurance company to take a chance on him or her. Thus, the insurer is taking a risk.

In the case of life insurance, the chance is that the applicant's life will last as long as the average life expectancy for individuals of that particular gender and age. And if the insured lives as long as expected, then after death the money paid in premiums has created enough investment income for the insurance company to make a profit once proceeds are paid to a beneficiary.

Underwriters for different types of insurance look for different factors when initially underwriting a policy. For instance, with life insurance, underwriters look for conditions that could possibly cause an early death of the applicant. This could include heart conditions or other types of issues that are likely to cause an early death.

If an applicant has such a condition, chances are that the person will be denied life insurance coverage. This is because the early death of an insured would actually cost the insurance company a great deal of money in comparison to the small amount of money they are likely to receive through premiums.

Conversely, underwriters on health insurance policies look more for conditions that would not cause an early death, but rather would cause long periods of health or medical treatments. For example, someone with diabetes is likely to live a long life but will require years of medical treatment and medications, costing the insurer a great deal more than the insured has paid in premiums.