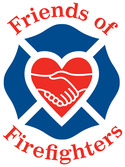 Skills for Psychological Recovery
offered to FDNY community in March
---
---
What is Skills for Psychological Recovery (SPR)?
SPR is a skills-training intervention developed by the National Center for PTSD and the National Child Traumatic Stress Network. It focuses on building strengths and coping skills to assist individuals in reducing post-disaster distress and prevent PTSD or other mental health conditions that may interfere with personal and/or professional functioning. SPR includes five main skills all of which have been linked to more rapid and stronger recovery from adverse events:
• Building Problem-Solving Skills. Survivors may experience continuing problems that can add significantly to stress level, distract from self-care, and increase traumatic stress reactions. Problem-solving skills give you a tool to break these problems down into more manageable chunks, give you a range of ways to respond, and help you thoughtfully decide what actions to take.
• Promoting Positive Activities. After a disaster, it is very common for people to stop doing things that used to be enjoyable, rewarding, or personally meaningful. You will learn to increase meaningful and positive activities in your schedule, to build your resilience, and to bring more fulfillment and enjoyment into your life.
• Managing Reactions. When people have been exposed to extreme stress and fear as a result of disaster, their bodies are often on alert and ready for danger. You will learn tools to better manage distressing physical and emotional reactions. You may also learn how to think through any memories that are especially troubling, so you can understand them better and master them more successfully.
• Promoting Helpful Thinking. After a disaster, people's thoughts about the world and themselves often change. It is common for survivors to see the world as dangerous, have difficulty trusting other people, or see themselves as unable to cope. You will learn how your thoughts influence your emotions, and replace negative thoughts with more helpful thoughts.
• Building Healthy Social Connections. Social support is one of the most consistently identified protective factors in studies of disaster survivors. Often the best way to cope is to have other people with whom to talk and do things. This module will help you learn how to more effectively seek support and give support to others.
---
Who can benefit from SPR?
Any person (child, adolescent, or adult) experiencing new challenges in personal and/or professional functioning in the months following Hurricane Sandy may benefit from SPR. FDNY firefighters and family members may especially benefit from SPR sessions, as it is intended to be a secondary prevention approach towards minimizing secondary PTSD.
---
When and where are SPR sessions offered?
A group of students from Dartmouth School of Medicine will be offering SPR to the FDNY community Wednesday, March 13th through Saturday, March 16th at four different Friends of Firefighters locations:
Wednesday through Friday 9AM-5PM & Saturday 9AM-noon at Red Hook FoF headquarters: 199 Van Brunt Street, Brooklyn
Thursday & Saturday 10AM-3PM at FoF Distribution Center in Glendale: 80-28 Cooper Ave, Queens

Wednesday & Friday 9AM-5PM at FoF Trailer in Gerritsen Beach Fields

Saturday 9AM-noon at FoF Trailer in Belle Harbor: 130th street
SPR counseling sessions last between 20 – 90 minutes. No scheduled appointment is necessary, walk-ins are welcome; however, appointments can be made through Friends of Firefighters.
For additional information please contact:
Stephanie Cherry, LCSW, Associate Director & Counselor at Friends of Firefighters
E-mail: stephanie.cherry@friendsoffirefighters.org
Phone: 718-643-0980
---
199 Van Brunt Street, Brooklyn, NY 11231
t: 718.643.0980 f: 718.643.1240