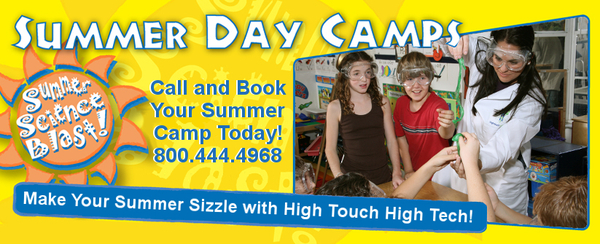 Start Booking Your Summer Camps With HTHT Now! Here are are few of our 2016 Summer Camp Programs:


Drip Drop © Get up close and personal with several different types of drops. Discover cohesion as we make a paperclip float, create your own bubble tower and much more!
Gas Blast © Take off on our high energy adventure into the world of gasses. Discover how gasses are made naturally and chemically. Have a gas race, build your very own anemometer and more!
Going in Circles © Make bubbles go in circles and build your very own Loop Plane to keep!
Lab 101 © Use chemicals to make slippery slime. Learn all about acids and bases with our special indicator as chemicals magically change color instantly.
Nutty Newton © Become a mechanic, a Newtonian Mechanic that is! Learn all about those incredible forces. Have fun as we experience the laws of physics.
Rock & Roll © Discover the wonderful world of rocks. Pan for gems and become a real geologist as you classify your rocks. Take home an assortment of real beauties, maybe even gold!
Soak It Up © Become a FUN science soaker! Discover all the neat ways that we can soak up. Explore the world of chromatography, capillary action and much more!
Volcanoes © Become a volcanologist and discover the Ring of Fire. Explore the awesome world of volcanoes as we move magma and erupt them!
And More!
Click Here To View Our 2016 Summer Camp Brochure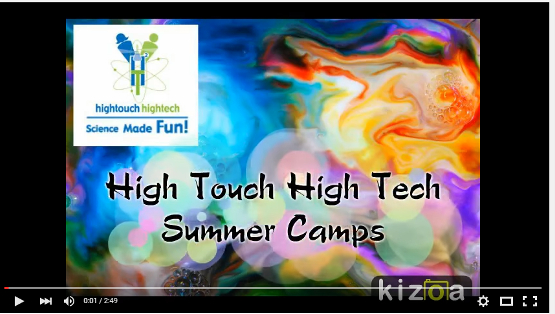 Get a Sneek Peak at Some of our Summer Camp Programs in Action!