Dear
Friend
,

With the 175th Anniversary of NLM behind us, I would to take a moment to review our accomplishments of the past year and to look forward to the coming year.
During 2011, FNLM conducted a conference on clinical trials,
held an
Awards Gala
at the Library of Congress, published four issues of
NIH Medline

Plus
magazine and one of
MedlinePlus

Salud
, supported curriculum development for Mentoring in Medicine's biology course for underserved high schoolers, and helped with many NLM events throughout the year. Your support in the past year made this all possible—thank you.
The next year we will continue supporting and promoting the National Library of Medicine, the world's largest medical library. By making NLM's resources better known, we can improve health through access to reliable health information. I hope you will continue to support FNLM in 2012.
Donald W. King, MD
Chairman
In this e-newsletter:


•
Latest

NIH MedlinePlus

Magazine
: Learn about
research for safe medicines for children, how to prevent eye problems, treating gout, and more!
•

Biomedical Libraries in the Next Decades
:
Clifford Lynch, PhD, Executive Director of the Coalition for Networked Information, spoke on the future of biomedical libraries, including the rise of data-intensive biology and medicine and the use of electronic health records.
•
Open for Nominations!
2012 DeBakey Award
:
Do you know a great medical librarian? Consider nominating him or her for the 2012 Michael E. DeBakey Library Outreach Services Award! Nomination materials available at
www.fnlm.org
.
•

Henry Swan Papers added to Profiles in Science
:
American surgeon Henry Swan II pioneered the use of hypothermia—cooling patients to a very low body temperature—to make possible the first open-heart surgeries. See his papers
at NLM's Profiles in Science.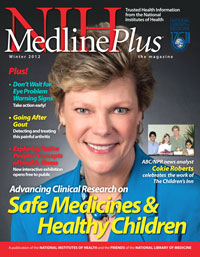 NIH MedlinePlus
magazine provides up-to-date health information from the National Institutes of Health to the public.
The Winter 2012 issue features efforts to develop safe medicines for children, as well as important steps for you to preserve your sight and to detect and treat gout. Click
here
to read
NIH MedlinePlus
online and get your free subscription!
---
Clifford Lynch "Biomedical Libraries in the Next Decades: Open, Diffuse, and Very Personal"

Dr. Lynch's talk on the future of biomedical libraries, given December 16, 2011 at the National Library of Medicine, encompassed a broad range of future trends in the role of libraries in biology and medicine. FNLM Board member Naomi Broering offers her
impressions
about an "inspiring and provocative" presentation, also written about in
NN/LM Southwest Region's Latitudes newsletter
. You can see the entire presentation as an NIH videocast
here
. Below are some highlights from the talk:
NLM is a unique resource in data-intensive fields:

NLM is a natural focal point to aggregate and access biomedical data, which other sciences do not have. As biology and medicine become more data-intensive, NLM role as a place to house and retrieve that information will grow in importance.


We're learning to keep vs. recreate data:

Many negative data are thrown away rather than used, and in some situations, it's actually cheaper to recreate data than save it. But, ethical considerations of the human cost, as in clinical trials, are driving movements to save those data instead.


e-Articles will differ from paper counterparts:

"A scholar from the 1920s would be perfectly familiar to the format" of electronic journal articles of today, said Dr. Lynch. But in 20 years or so, e-articles will be very different from their paper counterparts: more interactive and able to provide access to their data.


Journals & data are not just for human readers:

With a new article published every minute or so and with huge datasets produced, there's no way that humans can keep up with new information generated. Instead, "we're going to mine and compute upon these kinds of collections of text and data" to "serve audiences that include computer programs, as well as human beings."


Big data make new patterns visible:

The larger the dataset, the greater is "resolving power," that is, the more correlations and complex patterns can be found. Medical data, including electronic records, genetic sequences, and environmental data, can show "very complex multidimensional interdependencies between, for example, large assortments of genes, environmental factors medical conditions"—if those data can be amassed at a large enough scale.

Public policy about EHRs differs by country:

In the UK, all medical records are held by the National Health Service, which will now make the medical records of every UK citizen, who does not opt out, available to researchers for large-scale data analysis. The US does not have the medical records of its citizens in any one place, and some people in the US fear the way medical records could be used to discriminate in job hiring or insurance rates. Others freely share their medical data or genetic data from companies like 23andMe over the Internet. Many living people may be willing to share their medical data for the public good if their assured that their data won't be used against them; many more people might be willing to donate their medical records to research, as they do their organs, after their death.

Libraries have important role in Electronic Health Records:

Because the public trusts libraries to keep information well and to use it conscientiously, Dr. Lynch stated "that medical libraries may wind up with a considerably more substantial role in managing records and helping to integrate them with the rest of the knowledge base that people might expect right now." Indeed, libraries may act "as stewards for these knowledge bases of the future, which integrate data, literature, and records and provide a computational platform for all of them."
-based on NIH Video cast of Clifford Lynch's December 16, 2011 presentation "Biomedical Libraries in the Next Decades: Open, Diffuse, and Very Personal." Video available at http://videocast.nih.gov/summary.asp?Live=10864; transcript available at http://videocast.nih.gov/closedcaptions/nlm121611.txt

---
Now Accepting Nominations for 2012 DeBakey Medical Librarian Award

FNLM presents the Michael E. DeBakey Library Services Outreach Award annually to a practicing health sciences librarian for outstanding outreach in a rural or underserved communities.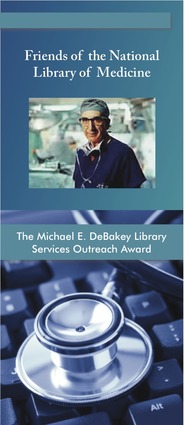 The nomination deadline for the 2012 Award is February 15, 2012.
To find out more and nominate a medical librarian for this award, visit
www.fnlm.org
.
Nominations
Nominees must be currently employed as a health sciences librarian and have worked in such a position for at least five years immediately preceding the award.
The nomination may be made for contributions by the librarian as demonstrated by excellence and achievement in leadership, publications, teaching, research, special projects or any combination of these.
Nominations must be in writing and contain at least the following elements:
The official nomination form (available at fnlm.org)
A precise description of the nominee's achievements, no more than 5 pages
A current resume or curriculum vitae
Any additional information that would assist the jury in the evaluation of the nomination and selection of the recipient. Please include no more than ten extra pages.

Self-nominations are accepted and encouraged.
All nominations must be received by February 15, 2012 via mail, fax, or email (details below):
Mail: Friends of the National Library of Medicine
7900 Wisconsin Ave., Suite 200 Bethesda, MD 20814
Fax: 301-657-9174
Email: helen.harley@fnlm.org
If you have any questions about the award, please contact Helen Harley: 202-679-9930, helen.harley@fnlm.org
---
Henry Swan Papers added to Profiles in Science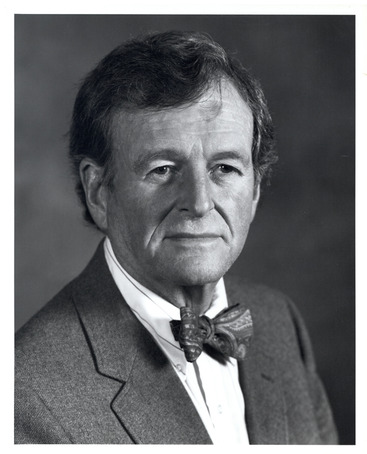 Henry Swan (1913-1996) was an American surgeon who pioneered the use of hypothermia to make open heart surgery possible. After serving in World War II in one of the first MASH units, Dr. Swan joined the medical faculty in the University of Colorado where he conducted his research on hypothermia and the heart.
Profiles in Science
features digitized correspondence, published articles, departmental reports, and photographs from the
Henry Swan Papers
at the National Library of Medicine. Visitors to the site can view, for example, Swan's college letters to his family, and his World War II letters to his wife describing his experiences as a surgeon on the front lines; correspondence with professional colleagues, and a rich selection of photos documenting his life and career.


-adapted from http://www.nlm.nih.gov/news/profiles_henry_swan.html

---
Support the work of the Friends!
Click
here
to make a secure online donation.