This Month's Focus - Medical Identity Theft
Medical identity theft occurs when an individual's personally identifiable information such as a name, date of birth, social security number, or health insurance information is fraudulently used to obtain medical services, devices or goods. Much like its' financial counterpart, medical identity theft causes expenses to victims and exorbitant costs to industry, which in turn increases the cost of health care and health insurance for all. But more importantly, medical identity fraud can compromise patient care, and holds devastating – even deadly – risks should a perpetrator's inaccurate health records be mixed with the patient whose identity has been stolen.

According to the Ponemon Institute Third Annual Survey on Medical Identity Theft, 1.85 million Americans have been affected by this crime. What if you're given the wrong blood because your records indicate another person's blood-type? What if you receive a drug to which you are severely allergic because the records are incorrect? What if your appendicitis goes undiagnosed because your medical records state your appendix has already been removed?

Perpetrators include international organized crime rings stealing and/or ransoming patient information and selling stolen identities to uninsured patients to gain medical services. Often the victim is left with their credit destroyed and an inability to access health care. They are responsible for resolving the problem, which can be an arduous task. The Ponemon Study found the average cost a consumer faces in attempting to resolve a medical identity theft incident is more than $22,000, and in addition, many victims have experienced a lapse in their health insurance coverage.
Announcing The Medical Identity Fraud Alliance
FraudAvengers is pleased to announce to its readers the formation of the Medical Identity Fraud Alliance, a consortium of industry, technology service providers, associations and consumer organizations, law enforcement and government agencies, academia and research, empowering consumers to better protect themselves from medical identity theft and the resulting financial, physical and emotional damage it can cause. We are pleased to lend our support to the Alliance, launching this November, which will provide education and awareness to all, while promoting best-in-class technologies and practices, and influencing government regulations, policies and laws. For more information please contact MedIDFraud@sbcglobal.net.

Primary Motives For The Fraudulent Use Of Medical Identities:
Financial gain from selling of medical identity on the black market or fraudulent billing for more expensive services than those rendered to the patient

To obtain expensive medical procedures and services

A relative lends their medical credentials to an uninsured friend or relative

To hide information about health status from employer or health insurer (i.e., AIDS, STDs, mental illness, substance abuse, etc.)

To obtain prescription drugs for recreational use or to illegally sell those drugs

To obtain additional personal information in order to commit other forms of fraud, including identity theft and credit card fraud
Medical Data Breaches Expected To Rise
New laws and regulations are changing the way health providers keep records, including providing monetary incentives to electronify data (HITECH Act). Since 2009, nearly 21 million Americans have had their electronic medical records (EMRs) stolen or lost1, a number that is considered to be vastly underestimated. Criminals are banking on medical providers taking advantage of the federal government offer to implement Electronic Health Record (EHR) for patients without fully understanding all of the security risks and vulnerabilities that exist in housing and transmitting electronic records. Providers must ensure the confidentiality, integrity, and accessibility of patient's sensitive information or risk fines and penalties for not protecting that data (HIPAA Security Rule).

1Medical Cybercrime: The Next Frontier. By Neal Ungerleider. FastCompany.com. August 15, 2012.
You Can Be The First Line Of Defense Against Medical Identity Theft:
Review your Explanation of Benefits (EOBs). Ensure the doctors listed and services provided and accurate. If you find an incorrect item, even if no money is owed, contact your insurance company immediately.
Obtain your "benefits request" annually. Your insurance provider can provide a list of all benefits and services paid in your name, which you can review to confirm all the services listed were received.
Protect your medical insurance card. Leave your insurance card in a safe place, and don't carry it with you unless it's necessary.
Safeguard your insurance-related paperwork. Shred or file your Explanation of Benefits in a safe, and preferably locked location.
Report lost or stolen health insurance identification cards. Alert your insurance carrier of misplaced, lost or stolen cards to avoid unauthorized use.
Use vigilance when providing your personal or insurance information. Be sure you're dealing with a reputable health care provider. Be cautious when offered free medical services. Often fraudsters use this as a way to obtain your health information.
Review your credit reports annually. You have a right to request a free annual credit report from each of the credit bureaus. Be sure your reports are free of any medical liens.



Take Action - Your Voice Counts!
Help us educate others on how they can protect themselves and identify current fraud and scams. You can:
We look forward to hearing from you on how we can make FraudAvengers.org a more valuable resource for you, your family, your company or your organization. Please feel free to send us your feedback and ideas.

Remember, the first line of defense starts with you!

Robin Slade, President & CEO
Jodi Pratt, Director of Business Development
Michele Edson, Director of Industry Relations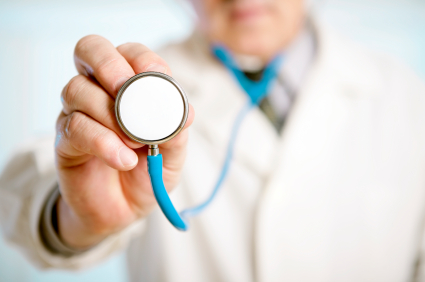 Inaccuracy of health records relied upon to guide patient care

Expenses to individuals whose identities are stolen

Loss of trust in providers and insurers by victims

Incorrect diagnosis, medication or patient care plan of action

The inability for the victim to obtain health insurance, due to inaccurate health information used to make decisions about benefits3
3
Medical Identity Theft Environmental Scan, Booz Allen Hamilton, October 15, 2008.


If You Think You Are Being Scammed