Hi Valued Customer,
Giving Big – To CoolMom Tuesday, May 6th
I recently attended a meeting where we were talking about how to engage women on Climate Change.
I was incredibly happy to be apart of that conversation. The first time I learned about CoolMom, I thought, "why moms?" I got a great answer – moms control about 80% of the spending decisions in households in this country.
I know for my family, we make big decisions together with a lot of thought and discussion. However, there are so many more decisions that I have to make all day every day which set the tone for how we live our lives: buying local food, biking my son to school, walking to the book store instead of driving, taking the bus to the library, what kind of light bulbs we buy. The balance of the climate of the planet isn't made or broken on any one of these decisions. However, they do create that ripple effect that sets a tone, creates a conversation (which you often have to have a number of times) where I have an answer when my son groans about biking home after pick-up.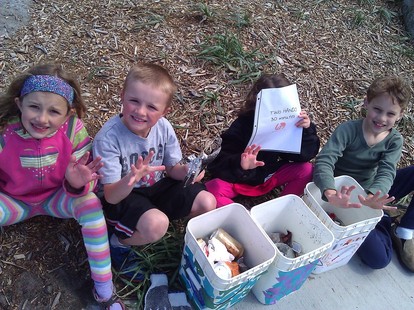 Then I met some of the women who've been involved! Some are political, and incredibly informed. They were already doing so much on their own: whether they had solar panels on their roofs, or launching the groups in their kids' schools to get their Washington Green Schools certification. But I also met a few who didn't really think about politics – they knew that walking or biking to school makes sense, and they wanted to learn how to make that happen safely for their kids.
I love the idea of someone having a wish or hope and being able to make that happen. From there, that person inspires others to come along. Then you quickly move to asking bigger questions like, "How can we safely walk to school without decent sidewalks? We need to talk to someone about fixing this!"
There are countless moms who don't realize the power they have. CoolMom is uniquely positioned to invite them into the conversation and empower them to start changing the world, with those every day decisions then help to bring the bigger change that we urgently need.
We have some ambitious goals to expand beyond Seattle. We want to reach out into other parts of the Puget Sound area. We have one of the "greenest" governors in the country. With your help, we can leverage that advantage to work with families to accomplish great things, one step at a time.
If you can dig a little deeper, and give to CoolMom through the Seattle Foundation's Give Big campaign on TUESDAY, MAY 6TH, the Seattle Foundation will also contribute on top of that. This will make a difference for our ability to expand our reach and help other moms take those steps for their families and our climate.
Thank you! Learn more here.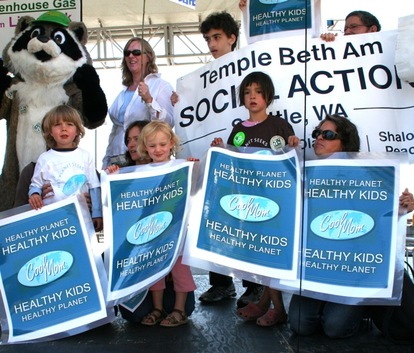 CoolMom Team