The National Institute of Corrections (NIC) and the US Department of Energy (DOE) hosted the first national workgroup on sustainability in corrections in Aurora, Colorado on April 24-28 and GreenPrisons was there.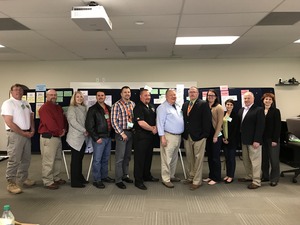 Participants left to right: Kevin Orme, Indiana, Bailey Waits, Memphis, TN,
Deborah Hysen, CA, Colby Barbier, Lafayette, LA, Chad Naugle, OR, Charlie Hines, BOP,
Tommy Norris, GreenPrisons, Tony Stines, NIC, Lois Fegan, VA, Leah Morgan, OH,
Barry Brady, Marion County KY, Alice Dasek, DOE

The meeting was facilitated by Stacy Fitzsimmons of SNF writing Solutions. With Stacy's guidance the workgroup developed the first comprehensive look at sustainability in corrections, and drafted a list of specific outcomes the group hope to see accomplished in the coming months ahead. For more information on the meeting
click here
.
---
Two Major Conference Events Rapidly Approaching
---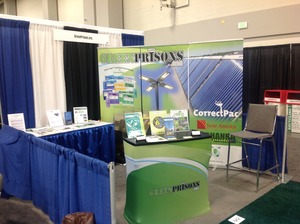 Look for the familiar GreenPrisons booth at two of the most significant correctional conferences of the year. We will be at the Southern States Correctional Conference in Norfolk, VA July 15-19, and at the Summer Congress of Corrections hosted by the American Correctional Association August 19-23.
If you are coming to Southern States you will want to catch the workshop that GreenPrisons is doing with Lois Fegan, Sustainability Manager of the VA DOC. We will look at the national state of sustainable practice as well as focus on what is going on in VA and their highly successful recycling programs. We will also look at their newly acquired
ECOVIM
dehydrator that virtually eliminates the need for a dumpster for food waste.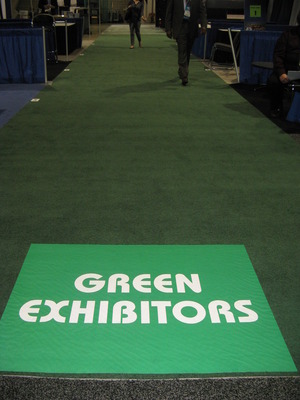 At ACA we will be on the Green Aisle with 18 other exhibitors of sustainable products and technology. You are encouraged to visit each exhibitor to learn about new products that will assist you in running a more cost-effective operation. You are also encouraged to come by the Sustainability Committee meeting on Saturday, August 19 at 1:00 PM. It's the first meeting under President Linthicum's direction and we will be among other things reporting out on the NIC/DOE workgroup that convened in April. Every registered participant and exhibitor is welcome to attend.
---
Horticultural and Gardening Programs Bring "New Life"
to the Correctional Environment
---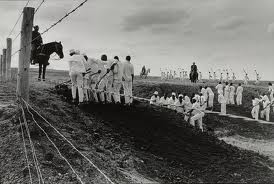 Agricultural programs were the mainstay of prisons for centuries. And while there are still some farming operations most have faded from the landscape for a variety of reasons. In recent years there has been something of a renaissance of sorts in that many institutions have taken on gardening programs designed not only to grow plants, but equally importantly to put prisoners back in touch with the earth, help engender responsibility in the offenders, and provide many with a new set of skills that will hopefully improve their chances for success when they return to the community.
Two such programs the
Insight Garden Program
and
Roots of Success
were recently in the national spotlight. Although highly successful in adult facilities around California, the Insight Garden Program had never done a project with a juvenile facility until this summer. For more information on this project check out the IGP webpage.
The Toledo Correctional Institution was featured in a recent article of the area newspaper
The Blade
. The article points to the achievements of offenders involved in this Roots of Success program. For more information or to read the article
click here.