Water Conservation Webinar -
July 11th
Join GreenPrisons.org July 11th for a webinar on "Cost Effective Water Management in the Correctional Setting."

Some of the country's foremost experts on a variety of water management approaches will be offering their experience, including:

Bob Boulware, President,
American Rainwater Catchment Systems Association
Ed Howell, Customer Service Manager for
I-CON Systems, Inc.
Peg Ritchie, of Ritchie Consulting Services, LLC and former Deputy Director of the California Department of Corrections and Rehabilitation.
The webinar begins at 11am Eastern Daylight Time and is FREE to participate.
Learn more or REGISTER
Chief Executives to Receive Free Report
With thanks to the North American Association of Wardens and Superintendents (
NAAWS
) we will be sending a bound, published copy of the NIJ "Greening Corrections Technology Guidebook" authored by GreenPrisons.org Senior Advisor Paul Shelton and retired Colorado Warden Gene Atherton to every Department of Corrections Chief Executive this month.
Download the Report.
Sustainability Survey
Please take a few minutes to help us shape our services and information by taking a
quick survey
about your interest and experience in sustainable corrections.
CLICK HERE
UPCOMING EVENTS
President's Perspective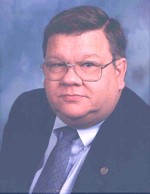 The 2012 National Symposium on Sustainability in Corrections is just around the corner. Registration fees begin at $225. Join GreenPrisons.org October 29th - November 1st in Plainfield, Indiana.

Highlights of the conference include keynote speakers Maryland Secretary Gary Maynard, and former Director of Corrections in Michigan Pat Caruso. These notable speakers will be joined by Commissioner Bruce Lemmon of Indiana and Director Gary Mohr of the Ohio Department of Rehabilitation and Correction on an Executive Panel to discuss the challenges and successful strategies for including sustainability as a measure of success.

Premium Workshops, Exclusive Access
Exhibitors have the unique opportunity to offer training sessions on their service or products. Premium Workshops take place the morning of Tuesday, October 30th during the Symposium and run 45 minutes. Space is limited. To reserve your Premium Workshop or for more information, visit: www.GreenPrisons.org/symposium
---
Join us at ACA!
GreenPrisons will be offering two workshops at the upcoming American Correctional Association Summer Congress in Denver, CO July 20-22. Find out more at ACA.org

GreenPrisons.org will also be attending the Southern States Annual Conference and will be presenting sustainability strategies to executives of Corrections Corporation of America.

If you would like GreenPrisons to make a presentation on the advantages of sustainability at your conference or staff meeting call our office at 859-353-5651 or email Tommy@GreenPrisons.org.

News and Information
Illinois Department of Corrections Releases Sustainability Plan
The Illinois Department of Corrections released the state-wide Sustainability Plan on Earth Day, April 20, 2012. The mission of the plan is to, "reduce the environmental, economic, and human capital costs of prisons by engaging our staff, educating our offenders, partnering with local communities and working with fellow stakeholders in both the public & private sectors towards achieving this mission. READ MORE
Solar Mapping: What's Your Potential?
Ever wonder about the solar potential of your home or business but don't have the time or patience to get a company to come out for a consultation? Over the past several years, a number of innovative, forward thinking cities have invested in an online interactive system that puts the information at your fingertips. READ MORE


GreenTech Media
Greentech Media (GTM) is devoted to covering emerging green and clean technologies. As renewable energy becomes an increasingly large sector, the business community needs a source with up-to-the-minute news on solar, smart grid, enterprise energy solutions, wind energy, electric vehicles, biofuels, water, batteries and storage, finance and VC, and policy throughout the sectors. READ MORE
5 Million Green Jobs
5 Million Green Jobs has a challenging and inspiring mission: to be the Green social networking platform and center point for the Green Industry by providing a web-based platform for companies, individuals seeking employment opportunities, educational institutions, consultants and experts and even those curious to learn more about Green opportunities to come together.
READ MORE
Apprenticeship Programs Pave Way to Sustainable Careers
For 71 years, the Washington State Department of Labor and Industries has administered on-the-job vocational training programs through their Apprenticeship Training Council. Today, there are over 13,000 employees in 7,232 companies participating in our state's apprenticeship system. Over 625 industrial and service occupations are involved. Each occupation falls under the oversight of an apprenticeship committee which develops, administers and enforces published program standards. Specific training requirements vary for each particular occupation, but all require many hours of on-the-job training under the supervision of a seasoned, journey-level person and supplemental related instruction, usually at a vocational school or technical college. READ MORE