Since our inception in 2011 GreenPrisons has remained the primary source of information on sustainable products, practices and technology in corrections. In 2018 you will see us take the next logical step in our continued effort to serve the field.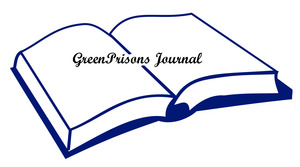 The "GreenPrisons Journal" will offer its first edition in the first quarter of 2018. We envision the Journal will focus on articles by and for correctional practitioners and the companies who serve them. We have begun the process of soliciting articles for this new publication. If you would like to submit an article for publication to the Journal click here for publication guidelines or email
Tommy@GreenPrisons.org
for more information.
Watch this newsletter or check back on the GreenPrisons
website
for more information about the newsletter, our revamped website and other changes designed to better serve correctional practitioners going forward.
Beginning in December the highly subscribed GreenPrisons webinar series will return with new content and presenters. Mark your calendar now to join us on December 5th for our first webinar that will focus on next generation ozone cleaning techniques. You won't want to miss learning about this new technology. More information forthcoming about registration.
GreenPrisons has added to its cadre of advisory staff to better respond to specialized questions from the field. We now have five
Senior Advisors
who can provide advice and in some cases technical assistance to correctional practitioners and sponsors of GreenPrisons on a wide range of sustainable topics.
Meet the Senior Advisors to GreenPrisons: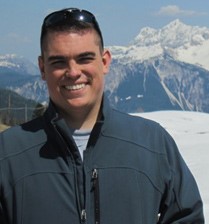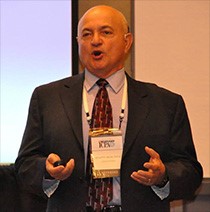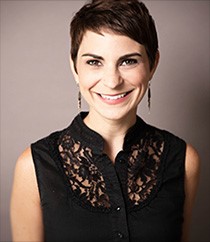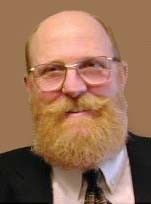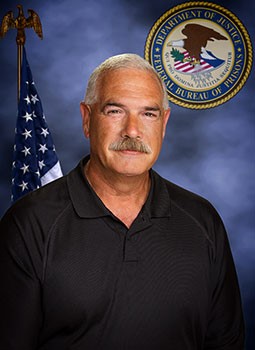 George Berghorn Joe Marchese Leah Morgan Paul Sheldon Steve Tussey
George Berghorn
is a professor in the School of Engineering at Michigan State University and currently sits on the Delegate Assembly for the American Correctional Association. George conducted the first NIC funded, sustainability assessment of a correctional facility in the US in 2015.
Joe Marchese
is a nationally known expert and trainer on jail and community Corrections issues with over 40 years in corrections. He currently provides training and facilitation to jails around the country.
Leah Morgan
is the former Sustainability Manager for the Ohio Department of Rehabilitation and Correction (ODRC). She is the primary author of ODRC's Sustainability Plan and initiated many of the Department's unique programs while with the agency. She currently is a project manager for MilePost a national environmental consulting firm.
Paul Sheldon
is the most tenured of our team having joined up with GreenPrisons at our inception. He was also a charter member of the ACA Sustainability Committee and is the author of many articles and publications on sustainability all of which can be found on our website.
Steve Tussey
began his career as a correctional officer and advanced through the system holding positions of increasing responsibility until retiring as the Federal Bureau of Prisons, National Safety Administrator, the agency's top safety and health professional. He has nearly 40 years of experience in Corrections, Occupational Safety, Environmental Health and Fire Protection. He is a certified OSHA instructor and is the primary instructor in the Eastern Kentucky University Correctional Safety Officer Training Program.
To learn more about any of our Senior Advisors or to contact them directly click on their names and follow the links under each bio. GreenPrisons is truly fortunate to have this level of correctional and environmental expertise to call on.
---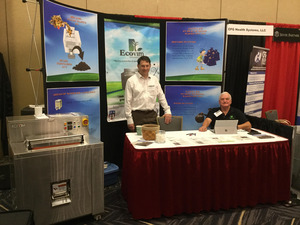 Senior Advisor Joe Marchese joined IVS CEO Butch Maki and representative Tom Gilardi at the recent New York State Sheriff's Association conference. To see the full article click here.
---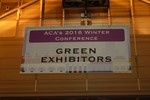 Plan now to join GreenPrisons on the ACA Green Aisle at the Winter Conference January 5-10, 2018 in beautiful Orlando, FL. If you haven't reserved your booth on the Green Aisle by now you may be too late. At press time there were two booths left. Reserve yours today!!!
---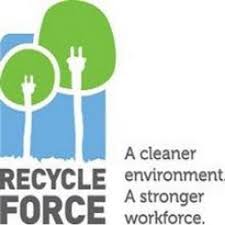 Join Us in Helping Our Friends
Our friends at RecycleForce of Indiana need our help. This social enterprise has helped to re-employ, resettle and assist with the reentry of more than 450 former offenders who have returned to the Indianapolis community in the last year according to their 2016 annual report. Participants in RecycleForce not only learn job skills but they also earn a living wage while they readjust to life in the community and work to become responsible citizens.
A recent move from their old plant site to a new and larger location at 1255 Roosevelt Avenue in Indianapolis necessitated the suspension of their recycling efforts, dramatically impacting not only their revenue stream but endangering their ability to continue to provide support to their employees.
GreenPrisons wants to help support their effort in continuing to offer these services and to serve additional clients as well. We encourage you to visit the
RecycleForce of Indiana
website or
click here to make a tax-deductible donation to their success
---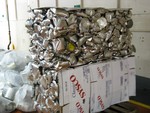 Minnesota County Projects to Save Almost $300,000 Through Its Recycling Efforts Next Year Assisted by Inmate Work Crews
Utilizing a crew of 10 from the Minnesota Department of Corrections, Becker County Minnesota, has made a $400,000 investment in equipment that they believe will increase their revenue from recycling by more than $30,000 annually and will save the county more than $100,000 in hauling costs for waste that will no longer be carted to the dump.
Check out the article by "DL-Online"
for the full article on how you can replicate their savings.
---
Solar Continues to Lead the Way as One of the Best Ways to Offset Energy Costs in Corrections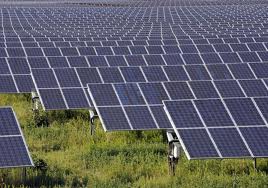 According to an article from the Associated Press the jail in Franklin County Massachusetts will save more than 26% of its energy costs (currently more than $92,000) by installing solar arrays over its parking lot. The $545,000 project was funded in part by a grant from the US Department of Energy. To read the full article
click here.
---