The GreenPrisons Website Gets A New Look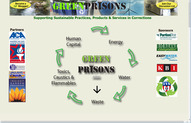 We've started off the New Year with a fresh look. We've redesigned the site so that archived articles, newsletters and PowerPoints are easier to find. With more articles on a regular basis and more pictures of sustainable projects throughout the country you will want to check back often. Just go to www.GreenPrisons.org
---
Write Your Own GreenPrisons Blog
In an effort to get news and information to you more quickly, and to give practitioners the opportunity to share their sustainable experiences we have created a GreenPrisons blog. Your experiences, opinions, and questions are welcome. Simply click on the "Become A GreenPrisons Blogger" in the upper left hand corner of the website to get started. Fill out the brief "Join Now" form and you are ready to submit your first blog. You are reminded this is a professional website that has as its sole purpose the improvement of the corrections profession. GreenPrisons will not allow the use of profanity, or defamatory language in any post and the post will be deleted if in the sole opinion of GreenPrisons the post is inappropriate or offensive. Start your blog today!!!
---
GreenPrisons Initiates a Sustainability Listserv
Got a question about sustainability in corrections? Better yet got the answer to a question? In an effort to be more responsive to the needs of our users, the GreenPrisons listserv is now available for your use. Click on the "Discussion List" button on the right side of the home page, complete the form and post your first question. This discussion forum will provide the perfect opportunity for you to find out about new products and trends in corrections and to share your knowledge with your colleagues.
---
ACA Winter Conference Marks A Milestone in Sustainability for Corrections
As we noted in our December newsletter the Clean and Green Committee of ACA officially became the "Sustainability-Oriented and Environmentally Responsible Practices Committee" and we held our first meeting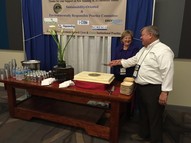 as a standing committee of the Association.
The occasion was celebrated by a reception provided by Aquawing, Easywater, I-Con, NORESCO, Integrated Veteran's Services and CorrectPac and included remarks by ACA's Executive Director Jim Gondles, outgoing President Mary Livers and President-Elect Gary Mohr.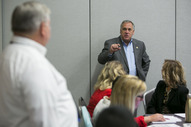 Type Title Here
The Summer Conference Season Is Gearing Up !!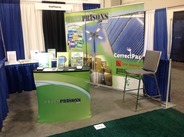 Conferences are a great way to network, meet new colleagues from outside your immediate area and learn about new sustainable practices and products. GreenPrisons is firming up our Summer and Fall conference list now but you can count on seeing us at the Southern States Correctional Association Conference July 16 -19, 2017 and the ACA Summer Congress, Aug 18-22, 2017. We are also making plans to attend the Construction Management Institute, Oct 9-12, 2017.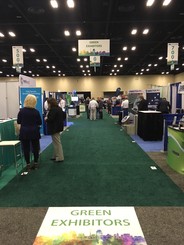 If your Association will include sustainability as a major topic of your agenda and you would like GreenPrisons to provide a workshop, and/or exhibit contact us today at info@GreenPrisons.org or call Tommy Norris at 859-582-1900. We can't accept every invitation but will try to support your event in any way we can. Check the "Conferences" button on the website home page to learn of new conferences coming up this year.