Why doesn't PubMed include studies from the peer-reviewed Journal of Orthomolecular Medicine?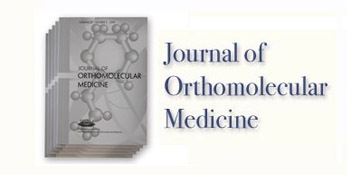 "Orthomolecular medicine is defined as the therapeutic use of substances that occur naturally in the body. Originally defined in the context of treating and preventing psychiatric diseases, the intent of orthomolecular therapy is to provide the optimal molecular environment for the brain and other tissues by altering the intake of nutrients such as vitamins (and their metabolites), minerals, trace elements, macronutrients, as well as other naturally occurring metabolically active substances".
You can browse through 40 years of their papers:
http://orthomolecular.org/library/jom/index.shtml
From a recent study on Whey protein
:
Effects of preoperative feeding with a whey protein plus carbohydrate drink on the acute phase response and insulin resistance. A randomized trial.
Nutrition Journal 2011, 10:66 doi:10.1186/1475-2891-10-66
Prolonged pre-operative fasting increases insulin resistance and current evidence recommends carbohydrate (CHO) drinks 2 hours before surgery. Our hypothesis is that the addition of whey protein to a CHO-based drink not only reduces the inflammatory response but also diminish insulin resistance.
Conclusions: Shortening the pre-operative fasting using CHO and whey protein is safe and reduces insulin resistance and postoperative acute phase response in elective moderate operations.




Our 2012 Evidence-based Complementary and Alternative Cancer Therapies conference is set for March 1-3 in West Palm Beach.
We hope to have several panels on Insurance Reimbursement and CAM issues. If you can recommend speakers, let us know how to reach them.

An Annie Appleseed Project West Coast conference is being planned for Fall 2012 around the San Francisco area.

Remember we respond to all emails so if you seek some specific information from our site, feel free to contact us. We try to cover a broad array of issues for many cancer diagnoses.