Wine Connoisseur Gift crate on sale. Wine and Cheese pairing tips. Buy now, ship later. 5 Year Cheddar still on sale.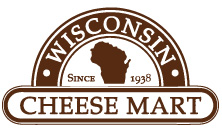 Cheese
Sausage
Gifts
Recipes
Catalog
Clubs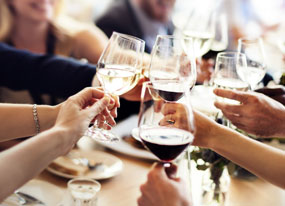 Creating a decadent tasting is simple:
Have a few accompaniments prepared.

Apple slices, almonds, dried cranberries, fresh bread, crackers and olives are good staples for a wine and cheese pairing.

Leave the cheese in full blocks and have a seperate knife for each cheese.

Take the cheese out of the fridge an hour before serving.

The cheese should be served at room temperature.

Put a sign out next to each cheese with the suggested drink pairing

Most importantly, Enjoy!
Pairing wine and cheese is easy with this gift box!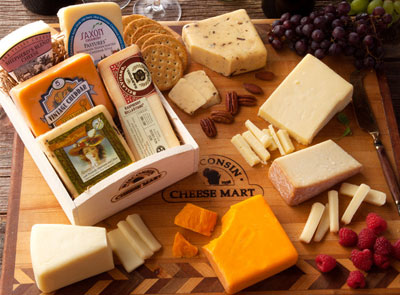 Raspberry Bellavitano with Riesling

Saxon Pastures with Pinot Noir

Shepherds Blend with Chianti

Five Year Cheddar with Cabernet Sauvignon

Abergele with Chardonnay
Wine Connisseur Gift Box On Sale $45
More great gifts
Corporate Gifts | Sharp Cheddars | Cheese Gifts | Cheese Curds
The Wisconsin Cheese Mart
215 W. Highland Avenue
Milwaukee, WI 53202

1-888-482-7700 | sales@wisconsincheesemart.com | M-F 10am-5pm CST