GREAT (MOSTLY AMERICAN) INSPIRATIONS
Ives: "Three Places in New England" (Set #1)
Beethoven: Concerto for Piano No. 2, Op. 19
Ziyao Chelsea Guo, piano
Dvořák: Symphony "From the New World" (No. 9 in E minor)
Admission: $15 Suggested Donation
CONCERT INFO & Chelsea Guo VIDEO >>>
A synthesis of the American Ideals:
"Three Places in New England" by the Connecticut native Charles Ives serves as an example of American Avant-Garde Primitivism style. The three places described in the music are: The "St. Gaudens" in Boston Common, Putnam's Camp in Redding, Connecticut, and The Housatonic River at Stockbridge. The piece, composed in 1914 is portraying the American life and bringing fulfillment to the ideals expressed by Beethoven and Dvorak. It is also an example of American born composer bringing American music to it's maturity.
Beethoven was the first composer to express a universal desire for freedom and self-determination. His piano concerti serve as a medium for his most expressive and powerful statements of his desires, hidden in the rich and dynamic pallet of most innovative creative musical elements. The second concerto, finished in 1789 is charming and yet profound, classical and reserved in form, and yet most romantic in it's expressions and lines.
Dvorak's Symphony "From the New World" is a composer's tribute to the young America. Dvorak, a native Czech, Dvorak has written the work on commission from the New York Philharmonic in 1893 while living in America and serving as a director of the National Conservatory of Music of America. The work was inspired by the American folk music, and is the most famous work of Dvorak today.
---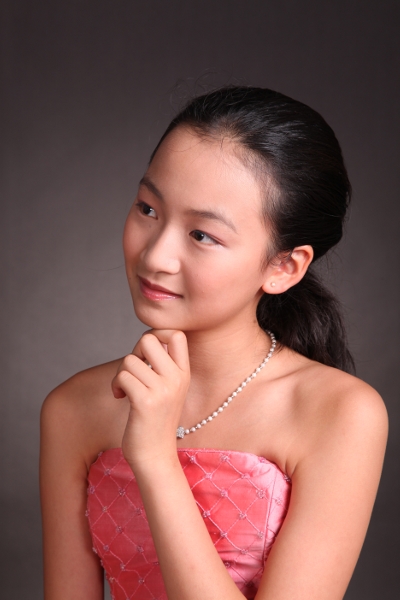 Connecticut Native, young piano prodigy Ziyao Chelsea Guo has been studying piano with Svitlana Fiorito since the age of 5. At age 8, she was invited to perform at the U.S. State Department after winning 1st place at the 24th Annual International Young Artist Piano Competition, Washington D.C. The recording of her performance was featured on WQXR's "Young Artists Showcase" hosted by Robert Sherman. At age 9, Chelsea debuted in Tianjin, China, performing Mozart's Piano Concerto No. 23 in A Major with the Tianjin Symphony Orchestra conducted by Mr. Ding Cao, Chief Conductor of Shanghai Opera House. She has also performed in prestigious concert halls like Carnegie Hall (2010, 2011, 2012) and Historique du Bon Pasteur (2010, Montreal, CA). In June 2012, Chelsea participated as a semi-fianlist in the Gina Bachauer International Junior Competition (2012), one of the most prestigious venues for young pianists in the world, in Salt Lake City. Her most recent awards were the first prize and the Hazel Ghzarian Skaggs Young Artist Award at the Piano Teachers' Congress of New York 2012 Competition, and first prize at the 2011 American Protégé Piano Competition. Other awards include CMTA Piano Competition (2008), American Fine Arts Festival (2008), Schubert Club Piano Competitions (Bach Award, Chopin Award, Schubert Award, Beethoven/Mozart Award, 2009, 2010, 2012), Audrey Thayer Competition (2010), Young Pianist Competitions of New Jersey (2010), and Piano Teachers' Congress of New York Piano Competition (2010).
(soloist sponsored by Concert Festival)