Click to view this email in a browser

---
A Place to Belong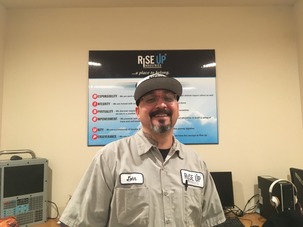 There are quite a few organizations out there who are working to close the manufacturing skills gap. They are also teaching a trade to those who not only need the guidance but the steady career path that manufacturing provides.
Shop Floor Automations (SFA) wanted to share with our audience a local organization called Rise Up Industries.
Trainees of the program become machine operators by trade. They are also taught to overcome obstacles from their past to become
productive members of society through various life skills classes.
Their motto is "a place to belong" and we were very touched by our visit to their shop recently. We invite you to check out what they are doing over in Santee, CA!
Get more information on this organization:

---
LAN-USB Connect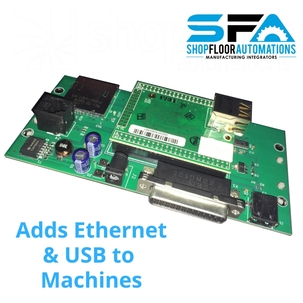 You have heard it from us before - you can add USB to your CNC of any make, model, and age. You may have also heard we can add Ethernet to your machines. Why not both?
We present to you the LAN-USB Connect. This hardware packs a one-two punch. It's easy to install, as it connects to your machine's RS232 port. You can drag and drop files from, and to, your CNC machine memory. Use the Ethernet connection via FTP, and best of all, no special software is required to install and use the device!
Buy this device, or get more info:

---
20th Anniversary Sale & Contest

If you're a current customer, we want to say "Thank You" for doing business with us! To celebrate 20 years in business, we are giving away software and services to our customers. Be sure to click below so you can
enter our contest
!
Don't forget to visit our online store now through May 1st to get big savings on our hardware and software. The prices are incredible - it's the perfect time to update your shop floor!
More info on how SFA is celebrating 20 years in business:

---
Mazak West Event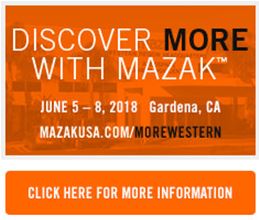 SFA will be at Mazak West from June 5th to the 8th, 2018. We will be exhibiting Scytec DataXchange machine monitoring software, showing attendees how to
collect real-time data from their
Mazak machines.
Ask the MTConnect experts in attendance at Mazak West how the protocol benefits you, how to integrate your legacy machines, and how information collected from your machines can help improve both capacity and productivity. Implementing machine monitoring has many benefits - we can't wait to show you!
Hardware solutions for new and legacy machines will also be on display. Using wireless, wired and USB solutions will increase your shop floor productivity.
Get more info on the Mazak West event in June:

---
CONTACT US
Toll Free: (877) 611-5825
---
| | |
| --- | --- |
| | |