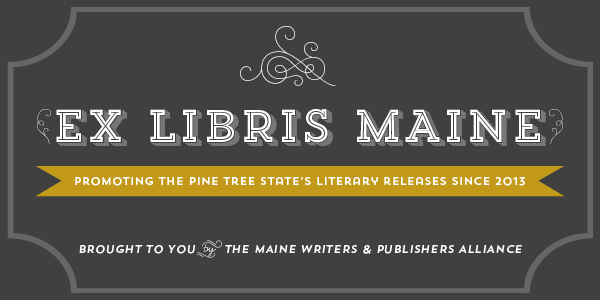 Greetings, May 2014
Welcome to the
May 2014
edition of the MWPA's
Ex Libris Maine
.
This month's edition offers new books by Maine authors in the categories of Fiction, Crime Fiction, Nonfiction, Memoir, Poetry, and Young Readers/Young Adults.

For more information on any title below, simply click on the book's cover.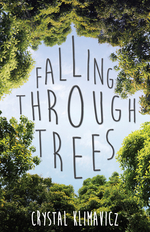 Falling Through Trees
Crystal Klimavicz
Deeds Publishing
Kate Harriman, an Atlanta attorney who thought she had it all, left home years ago and turned away from the family she felt had betrayed her and on secrets buried away. Molly, Kate's younger sister still lives near their small Maine hometown, and feels that her sister abandoned her. She is a stay-at-home mother who has no choice but to take care of BETH, the ailing mother that the sisters share, and she lives in fear that she will one day end up the same. The sisters are forced together when their mother does the unspeakable, attempting suicide. Kate has no choice but to fly home and confront her family and the past that haunts her. Through Beth's demise, Kate and Molly reunite their relationship, and Kate changes the course of her own life by reclaiming the one true thing that she gave up in her lonely quest for success.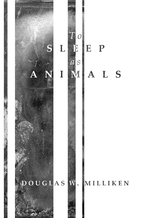 To Sleep as Animals
Douglas W. Milliken
Publication Studio
A shadowy organization dispatches narcoleptic photographer Ben Nigra west to conduct an obscure research assignment. There, in the streets and casinos of Reno and the abandoned ghost towns of the surrounding Nevada Desert, reality begins to blur. Ben finds illicit romance with his cousin El and friendship with a host of prostitutes and homeless men while trying to keep his tenuous hold on waking consciousness. A botched errand, haunting childhood memories, relentless bodily hazard, and an arcane African mask ritual take shape in Douglas W. Milliken's sensuous prose.
To Sleep as Animals
is an existential detective novel charting the slow belly-crawl towards personal oblivion.
Through Emerald Eyes: The Kriterion Saga Book Three
Belva Rae Staples
Tate Publishing and Enterprises, LLC
After Miss MacAlpin left her estate to George O'Dell, it became his duty to get her manuscripts published, and from his first glance at this one, he knew it was another wild adventure. After the rebellion and subsequent war in Kriterion caused by her brother, Alex, the kingdom needed healing. No one understood that better than the governor of Minorea, Cole. He started by visiting the mines there, but what he saw shook him to the core. Strange creatures were stripping the mines of treasure. He knew something or someone sinister was behind it because the creatures weren't intelligent enough to act on their own. Cole must seek the help of an odd cadre of characters, possessing extraordinary supernatural powers. An old man, purported to be a wizard, and his mysterious granddaughter see the culprit responsible,
Through Emerald Eyes
, but will their powers be outmatched by evil forces?

Clean Slate: Book Two of The New Mafia Trilogy
E.J. Fechenda
Kindle Direct Publishing
In Clean Slate
, the thrilling second installment of The New Mafia Trilogy, a battered and bruised Natalie Ross leaves her family and boyfriend behind in Philadelphia and makes her way to Los Angeles to seek forgiveness from her estranged best friend, Chelsea. Natalie wants to start over and forget all about the past year she spent as the girlfriend of an enforcer for the Philly Mob. Unfortunately, it isn't as simple as running away. While there are thousands of miles between Los Angeles and Philadelphia, the ripple-effect of her actions is far reaching. With a price on her head, Natalie's brother, Grant, and her mobster ex-boyfriend, Dominic, are forcing change within the Philly Mob to eliminate the threat. Alliances are formed and negotiations are made to ensure Natalie's safety in California, but an announcement from home and an unexpected betrayal may cause Natalie to once again leave everything behind.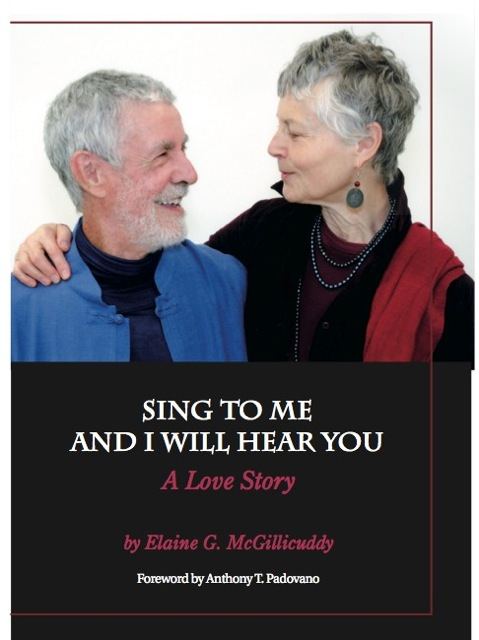 Sing to Me and I Will Hear You: A Love Story
Elaine G. McGillicuddy
Caritas Communications
Sing to Me and I Will Hear You: A Love Story
opens when a nun and priest, newly assigned to Waterville, Maine, meet in 1968. After they (both members of the peace group, CALCAV) fall in love, she leaves the convent. Elaine and Father Francis' relationship goes "underground" for two years. When the Vatican closes the door to fiercely debated optional celibacy, his "exodus" ensues, and the wedding date is set. Elaine and Francis' married life is many-faceted and spiritually rich, engaging them in peacemaking, permaculture, and the founding of Portland Yoga Studio. Francis' cancer diagnosis in 2009 leaves the couple only one hundred more days together. Deeply moved by the way Francis approaches his death, she celebrates his extraordinary patience, courage, and grace in dealing with pain and in facing the unknown. With the attitude of his patron saint, Francis welcomes "Sister Death," with love on his lips.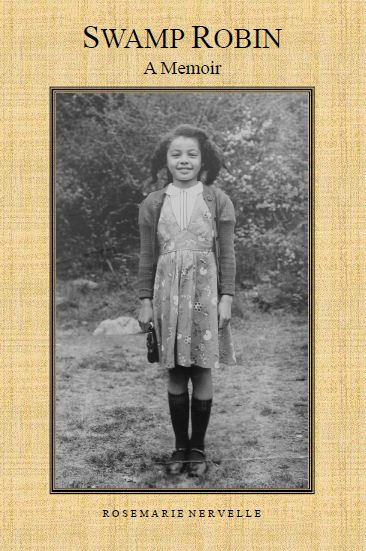 Swamp Robin, A Memoir
Rosemarie Nervelle
Nervelle Books
This is a true story based on a daughter's struggle for acceptance and love from her mother, Lizzie, a mulatto servant girl. The father, a white, married businessman, abandoned Lizzie and never acknowledged his daughter. Lizzie's lust for revenge threatens to destroy her illegitimate child. In
Swamp Robin
the author retraces her steps through her traumatic young life, reliving the few happy times and remembering her struggles through the bad. She recalls longingly the periods when she lived with her grandparents, where each day was not a struggle for survival. She also recount s how these happy times were punctuated by Lizzie's attempts to take her back and how her grandparents desperately tried to protect her. Though she endured abandonment, loneliness, pain, and fear, these ultimately strengthened the author's resolve to resist being a casualty of her mother's deteriorating life. Her youthful determination to prevail stands her in good stead.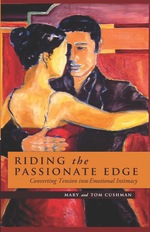 Riding the Passionate Edge: Converting Tension into Emotional Intimacy
Mary and Tom Cushman
Langdon Street Press
In an intimate relationship, it's a common error to believe that emotional closeness and tension can't co-exist – that love and anger can't sit at the same end of the couch.
Riding the Passionate Edge: Converting Tension into Emotional Intimacy
turns this mistaken idea upside down. Believing that unresolved tension creates estrangement and loneliness, these authors provide concrete skills for transforming relationships—even those that feel beyond repair. In this book, readers will learn how to change corrosive conflict into pathways to deep emotional intimacy. It is written in a conversational, informal style, by a married pair of long-time counselors. It will nourish any reader seeking a concrete approach to intimate relationships that is direct, engaging, and inspiring. "Grounded in practical suggestions and real life examples, this book is a truly helpful guide for couples." —Dr. Kenneth Ruge, Supervisor, American Association of Marriage and Family Therapy.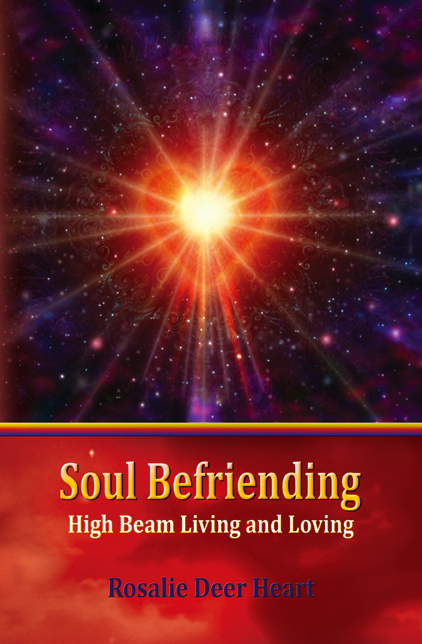 Soul Befriending: High Beam Living and Loving
Rosalie Deer Heart
Heartlink Publications
This book illustrates how to move from your small, ego directed, personal story to your expanded, multi-dimensional soul story. Bridging stories is connected to what you see, what you don't see, and how deeply you see. When you align with your soul story, you are capable of channeling love, purpose, and passion. Embracing your unique soul purpose grounds you in high beam living and loving. Soul Befriending is filled with stories, concepts, channeling, journaling prompts to jump-start your consciousness, with questions like: What is your capacity for fully flourishing? What is your heart loyal to? How would your life be different if you believed that you are the first choice of your soul? Heart describes this book as "a year's workshop between covers."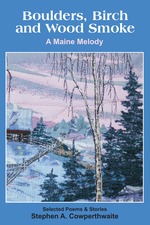 Boulders, Birch and Wood Smoke
Stephen A. Cowperthwaite
Moon Pie Press
"The voice throughout is pure Maine, as defining as the state's rocky coast, lobster and the white pine." —Ted Bookey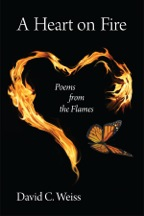 A Heart on Fire, Poems from the Flames
David C. Weiss
Maine Authors Publishing
A Heart on Fire, Poems from the Flames
by David C. Weiss includes poems derived from his near-death experiences as a young boy, which, as an adult, he has come to believe were imbued with the numinous presence of the Divine. Some of his poems express warmth, playfulness, and a heart open to love. Other poems convey loss, grief, forgiveness, and healing. David uses images of nature to give voice to his passion and gratefulness for being alive, as well as his awareness of aging and death. It is David's desire these poems may ignite a healing fire in the heart of the reader.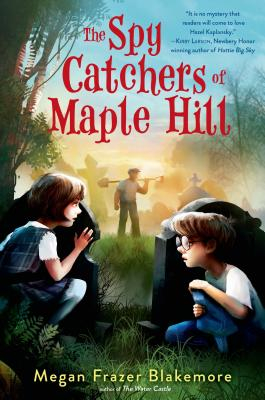 The Spy Catchers of Maple Hill
Megan Frazer Blakemore
Bloomsbury
Hazel Kaplansky is a firm believer in the pursuit of knowledge and truth—and she also happens to love a good mystery. When suspicions swirl that a Russian spy has infiltrated her small town of Maple Hill, Vermont, amidst the fervor of Cold War era McCarthyism, Hazel knows it's up to her to find a suspect… starting with Mr. Jones, the quietly suspicious grave digger. Plus she's found a perfect sleuthing partner in Samuel Butler, the new boy in school with a few secrets of his own. But as Hazel and Samuel piece together clues from the past and present, the truth is suddenly not what they expected, and what they find reveals more about themselves and the people of their cozy little town than they could ever have imagined.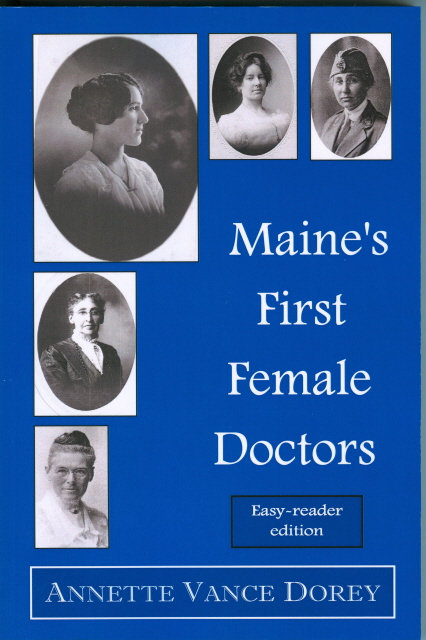 Maine's First Female Doctors
Annette Vance Dorey
Van Horn Vintage Press
Many women were not afraid to study tough subjects in medical school. They were curious, strong, and determined. They had a passion for healing. Some chose marriage and motherhood and walked away from a medical career. Many stayed single. These forgotten women were natives of Maine as well as women from other states who chose to work in Maine. Their stories tell about early medical schools and being accepted by men in medicine, which was a major challenge. Their struggles and accomplishments fill over 150 profiles that span the years 1850 to 1920. "Activities-For-You" give readers hands-on experience, plus a Glossary, and a detailed Timeline of Medical History.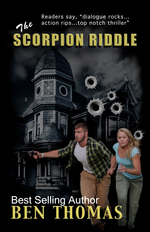 The Scorpion Riddle
Ben Thomas
Echo Publishing Co.
Jack Kidd, awesome and smooth with the girls, except for the one he wants. Jenna McQueen, beautiful and daring...dating Nick, a blond, rakish guy with gold necklaces, charm and manners. Jack's impossible, heart pounding brag to Jenna plunges him into a life surrounded by hieroglyphic symbols...an enormous Egyptian diamond...mummies...bad guys with guns...then the FBI arrests him for stealing $250,000. Pistol smoke follows them and as they dodge bullets...a fractured romance begins...but there is the "other" guy, Nick. A Scorpion ring...an old tea colored letter from the 1800's and the riddle of three codes muddles the plot. Can these two work closely enough to solve the
Scorpion Riddle
? Based in Yarmouth & the Portland Maine area.

The following Maine booksellers support the Maine Writers & Publishers Alliance via our members-only Independent Bookseller Program, so let's support them:

---