SAVE THE DATE
Sunday, April 21st
2013 St. Louis Earth Day Festival
---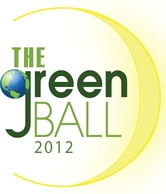 Friday, April 27th
7-11pm
Moonrise Hotel
Proceeds from the gala will benefit the EarthWays Center, a division of the Missouri Botanical Garden that promotes sustainability through environmental education and improving the built environment.
More info & tickets...
---
RECYCLING EXTRAVAGANZA

Seven hundred and fifty-seven vehicles took advantage of this year's Earth Day Recycling Extravaganza!!! That's over twice as many vehicles than 2011!
Many thanks to the participating businesses and organizations that collected hard-to-recycle items. A special thanks to our host - St. Louis Community College, Forest Park Campus, and to Lambert International Airport for providing a free shuttle service from STLCC to the Festival with compressed natural gas and biodiesel buses.
Read more about the event from

Post-Dispatch.
---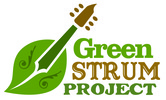 BAND SCRAMBLE CHAMPIONS!
Participants in the
Green Strum Band Scramble
make instruments out of re-purposed materials over the course of a couple hours at the Festival, and then must write and perform a song with other musicians they may have never met before!
Congratulations to this year's champions (& winners of some sweet tickets to LouFest!): "The Trash Tones", made up of Michael Morgan, Hannah Arnson and Doug Foehner.
Watch a video of
their performance here
, AND
learn the cords/lyrics
.
Thank you for a memorable
2012 St. Louis Earth Day Festival.

FESTIVAL SURVEY

Please take a few moments to share with us your thoughts on this year's event. We appreciate any feedback that you can provide so that we can continue to improve our event.

Complete our online survey from your computer or phone (use this link). Thank you for your input!
THANK YOU TO OUR VOLUNTEERS

We couldn't have done it without you! A very sincere thank you to the over 250 individuals who made an invaluable contribution to the event. We are grateful for the time, talent and energy that was displayed by our volunteers and entertainers. Thank you.
FESTIVAL EVALUATION SESSION

You are invited to join us

Tuesday, May 1st

from

4-6pm

at

Schlafly Bottleworks

, as we celebrate the beginning of another year to make Earth Day every day and consider how we can improve upon special programming and logistics for the St. Louis Earth Day Festival.

If you can't join us for the entire session, please pop in for light refreshments, compliments of our host, and meet other members of our St. Louis Earth Day community.
---
We are hard at work crunching the numbers for participation on Earth Day, compiling links to videos and news articles, and posting photos from the event. Please check www.stlouisearthday.org for updates.


Did you get some great pics?
Share them with us on Facebook or send them to submission@stlouisearthday.org

Support St. Louis Earth Day with a personal gift--your financial contribution will provide vital funding necessary for our organization to bring you the environmental stewardship and education that you want for your community.

---
The St. Louis Earth Day Festival is grateful for the support and partnership of many local businesses, companies and organizations. This event was presented by Nature's Own and sponsored, in part, by:

---