Community Blood Drive
The Family Center and Sunrise Rotary are teaming up to host the Wisconsin Rapids Community Blood Drive on Wednesday, August 6. You can help save lives by coming to the Family Center on Wednesday, August 6 between 1:00pm - 5:00pm. You can make an appointment to give blood at www.bcw.edu/rapids or call the BloodCenter at 1-888-310-7555.
Walk-ins are welcome, and refreshments will be provided. Help save lives - donate blood!
(Please bring a photo ID with your birth date)
Wisconsin Rapids Sunrise Rotary Club is holding a Glow-Ball Golf tournament and dinner to help raise funds for the Family Center. Come out to Tri-City Golf Course (3000 Golf Course Road, Wisconsin Rapids) on Saturday, August 9 for dinner, golf, and lots of fun!
What: Chuck Wagon Dinner, Games, Glow-Ball Golf & Lots of Fun When: Saturday, August 9, 2014
Time: 6:30 p.m. Registration and Cocktails
7:00 p.m. Chuck Wagon Dinner & Fellowship
8:00 p.m. Non-Traditional Golf Fun Begins
Price: $40 Per Person
Format: Six Person Teams
Contacts:
John Moffat - 715-422-0700, stocks@wctc.net
Dennis McCarville - 715-423-7990, dmccarville@hermeningfinancialgroup.com
Bob Ebben - 715-421-9696, bob.ebben@edwardjones.com
Lorna Holewinski - 715-741-0323, lornaholewinski@yahoo.com
Last summer our community held the annual 'Stuff the Bus – Stuff the Desk' event, a community school supplies drive and distribution. Nearly 1000 students benefited from the school supplies that were collected, and as a result, those students were able to start school with the supplies they needed to be ready to learn.
We need your support again to make this year's 'Stuff the Bus – Stuff the Desk' event successful. We hope to support even more families this year. We are in need of the following supplies:
backpacks
pencil boxes
1' binders
markers (thin and wide)
calculators
pink erasers
highlighters
notebooks and folders (plain colored)
loose leaf paper
colored pencils
rulers
compasses
watercolor sets
pencil top erasers
pencils
pens
red pens
glue sticks
glue
crayons
Supplies can be dropped off at WRPS Central Office (510 Peach Street) until the end of July. Donations can also be brought to the Stuff the Bus event on August 7th from 11:30-1:00 at Veteran's memorial Park (Lunch by the River) or to any community collection site listed at www.uwiw.org. Monetary donations are also needed and greatly appreciated. Monetary donations can be made out to 'Stuff the Bus – Stuff the Desk' and mailed to 351 Oak St, Wisconsin Rapids, WI 54494 in care of Mary Schultz. Please help us send students to school with the supplies that will help them be successful!
Thank you for your continued support,
The 'Stuff the Bus – Stuff the Desk' Committee
Coaching Boys into Men
Men – as fathers, brothers, coaches, teachers, uncles, and mentors – have a role to play in coaching boys into men. The Coaching Boys into Men leadership program equips athletic coaches with strategies, scenarios, and resources needed to build attitudes and behaviors among young male athletes that prevent relationship abuse, harassment, and sexual assault.
Athletic coaches play an extremely influential and unique role in the lives of young men, often serving as a parent or mentor to the boys they coach. Because of these special relationships, coaches are poised to positively influence how young men think and behave both on, and off, the field. This program helps illustrate ways to model respect and promote healthy relationships and choices among youth, and instructs coaches on how to incorporate themes associated with teamwork, integrity, fair play, and respect into their daily practice and routine.
Coaching Boys into Men is incredibly easy to implement - it only takes about 15 minutes once per week to make a difference in the lives of young athletes and those around them.
If you are a coach, or know one that would be interested in getting involved with the Coaching Boys into Men program, please call the Family Center at (715) 421-1511 and ask for Jake or Ben. You can also find out more here:
http://www.coachescorner.org/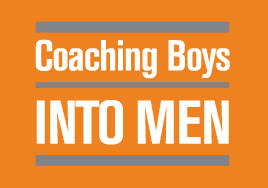 Interested in becoming a Community Partner?
If you own or manage a business and would like more information on being a Family Center Community Partner call Jake at 715-421-1511, or email him at jacob@familyctr.org.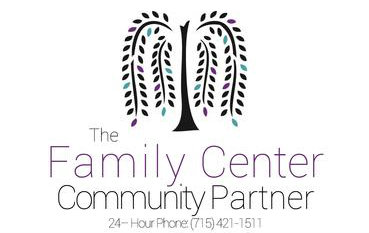 Groups
Hmong Women's Support Group
Facilitated by Plua, Hmong Services Coordinator
Next Meeting: Morning Group: Wednesday, August 13th 9:00am-11:00am; Evening Group: Wednesday, August 13th 5:00pm-7:00pm
Location:

First Congregational Church UCC, 311 2nd Street South, Wisconsin Rapids, WI 54494

Purpose: Topics that will be covered include: safety planning, strengths, stress management, and information about domestic abuse and sexual assault.
English Night Support Group
Facilitated by Plua, Hmong Services Coordinator
English Morning Support Group
Facilitated by Plua, Hmong Services Coordinator
Women's Support Group
Facilitated by Melissa, Transitional Services Coordinator & Deb, Victim Services Coordinator
Next Meeting Dates:

Every Wednesday

Time:

6:00pm-7:00pm

Location:

The Family Center, 500 25th Street North, Wisconsin Rapids

Purpose:

This is a combined domestic violence and sexual assault support group that will focus on understanding the impacts of trauma on survivors of abuse. The topics of empowerment, choice, connection, and hope will be discussed.

Childcare may be available if you contact Melissa or Deb at (715) 421-1511 in advance.
Summer Teen Support Group
Facilitated by Hannah Haltom, Child and Youth Services Advocate
Next Meeting Date: Every Wednesday from June 11th through August 27th
Time: 12:00-1:00pm
Location: First Congregational Church UCC in the Fellowship Hall (311 2nd St. South, Wisconsin Rapids, WI 54494)
Purpose:

Teens will get together to talk about relationships, friends, abuse, family , school, and bullying. All participants will have the opportunity to share ideas, thoughts, and experiences about weekly topics, do expressive art project or journals, have some food, and make new friends. Call or stop by the Family Center to sign up - (715) 421-1511.

Who: Any teen between ages 13-18 is welcome to join!
Opportunity for Visitation Volunteers
If you are looking for a way to get involved within your community, the Visitation Center has an opportunity for you! The Visitation Coordinators are looking for volunteers.
The Visitation Center focuses on safe exchanges and supervised visits between parents. This program was developed from a need to protect adults and children from both physical and emotional abuse. Our mission statement is to provide children, whose parents are struggling with domestic abuse, custody, or visitation issues, the opportunity to maintain healthy, positive contact with parents within a safe, nurturing, home-like environment.
If you are interested in becoming a volunteer for the Visitation Center or if you'd like more information, please call The Family Center at (715)421-1511 and ask for Heather or Diana.
The Family Center, guided by survivor voices, works through education and community involvement to eliminate violence and provide safety for all
people victimized by abuse.

---
Volunteer Opportunities
Donations/Food Pantry: Receive, sort, and organize clothing, food, and household donations
Reception: Answer the phone; greet the general public, clients, and donors; accept donations; and general office duties
Weekend/ Evening Shelter: Provide advocacy and support to victims residing in the shelter

We currently need extra Weekend Shelter Assistants.
Visitation: Assist with cleaning and organizing the visitation area, data entry, and other duties as needed. If interested, contact Diana or Heather, our Visitation Coordinators, at (715) 421-1511.
We currently need volunteers in our Visitation area.
Contact Marissa at
(715) 421-1511 or volunteer@familyctr.org for more information.
---
Hope Chest
Wish List
Please bring your donations to the south end of the building.
Donations accepted:
Mondays, Wednesdays & Fridays
11:00 a.m. to 3:00 p.m.
Food needs:
Other needs:
• AA batteries
• All-purpose cleaner
• Garbage bags
• Ziplock bags (all sizes)
• Lysol spray
• Toilet bowl cleaner
• White & colored copy paper (20-24 lbs.)
• Bath & Hand towels, Dish towels
• Diapers (sizes 4 & 5)
• New women's underwear size 6 - 12
• Silverware, Glassware, Pots and Pans
• Kitchen tables and chairs
• Queen and double bedspreads
• Women's, Girls, and Toddler Summer Clothes and PJs - All Sizes
• Girls summer tops and shorts sizes 2T - 5T
• Boys summer clothes sizes 2T - 5T
• Girls summer shoes sizes 10-13
• Boys summer shoes sizes 6-13
• Boys/Youth shoes sizes 1-4
• Women's socks, underpands, and PJs
for the full list of our donation needs.
---

Please use
GoodSearch
to support the Family Center! A penny is donated to your non-profit or school of choice every time you use this search engine.