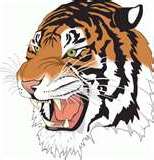 Albert Hill PTA News 10.23.12


First Fridays at AHMS

In our ongoing effort to increase neighborhood and zone awareness of all the fantastic things happening at Albert Hill Middle School, Principal Jones and the PTA are offering "First Fridays at AHMS". Our first "First Fridays" coffee will be held on Friday, November 2 from 7:30am-8:15am in the Media Center and will focus on the path to AHMS from the elementary schools. We chose this time in an effort to accommodate both working parents and also those with a second drop off. Principal Jones and members of the AHMS PTA will be available to answer questions, etc.

We hope you will feel free to share this date with parents who might be interested - and we will send you reminders of our topic and time each month.

For December, we will be focusing on the path from middle school to high school.
---
Thomas Jefferson HS IB Program Info Meeting

There will be an IB Program informational meeting at Thomas Jefferson High School on Thursday, October 25th from 6:00PM-7:00PM in the TJHS auditorium. This session is for 8th graders interested in applying for the 2013-2014 school year. For more information and to view the flyer, please click on this link.
---
High School Applications Now Available

High School applications were released on October 15th and will be due back by December 3rd. These are city-wide dates. Please have your child request applications from our school guidance counselor.
---
November PTA General Membership Meeting
Our November PTA meeting is scheduled for Thursday, November 15th at 6:30PM. The theme will be Math Night at AHMS and dinner will be included!
---
Pink Out Day

Friday, October 26th is Pink Out Day. Wear pink in support of the fight against breast cancer.
---
Beautification at Albert Hill
Beautification Committee --there are lots of things to be done around Albert Hill MS. If you are interested in helping with beautification, please send an email to annelarus@comcast.net.
---
Mr. Rhea's Blog

Parents and student of Mr. Rhea's 8th Grade Language Arts classes can use this link to connect to Mr. Rhea's blog, http://alberthillenglish.blogspot.com. Mr. Rhea has posted a direct link to Scholastic books (http://alberthillenglish.blogspot.com/2012/10/scholastic-bookclub.html). You can use this link to shop for books for your students and in turn your purchase will credit his class account so that he can make purchases to enhance his class library!
---
Save the Date - PTA Day at the General Assembly

Save the date for PTA Day at the General Assembly. This event will be held on January 28th. Time TBD. Please click on this link to view the flyer.
---
2012-2013 School Calendar

The Richmond Public School calendar for the 2012-2103 school year is available. Please click on this link to view the calendar.
---
Join the PTA

Visit the AHMS PTA Page to download the PTA membership application for 2012-2013.
---
Important Dates To Remember

October 25 - Thomas Jefferson HS IB Program Info Meeting
October 26 - Pink Out Day
November 1 - PTA Board Meeting
November 2 - First Fridays at AHMS
November 15 - PTA General Membership Meeting - Math Night


---