Save the dates: Santa is coming!
Santa Claws is coming to PetSmart*! Bring your pets and kids for a holiday photo on the following dates: Dec. 3, 4, 10, 11, 17 and 18. Santa will be available for photos from 11 a.m. to 4 p.m. Check out photos from last year on our Facebook page. We hope to see you this holiday season!



*PetSmart is located at 11000 Roosevelt Blvd. in the Great Northeast - near Target, Shop Rite and Chickie's and Pete's
---

Helping outdoor cats in Winter
In cold weather, shelter is important for stray & feral cats. Even though feral cats build thicker coats for Winter, they can quickly succumb to hypothermia, particularly in rain & snow when their fur gets wet and doesn't insulate as well. Check out these links to help provide warm shelter this winter:
---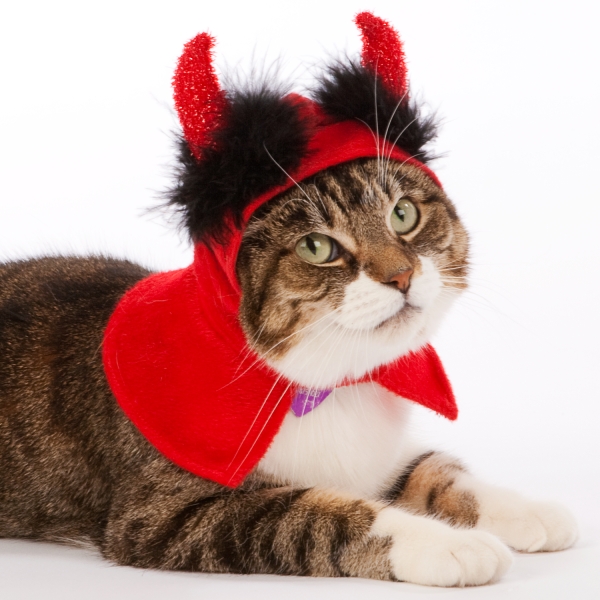 Holiday pet hazards
Halloween is a fun day for humans, but pets may become spooked (no pun intended!) by the altered appearance of their families. If your dog does not appear to recognize you and your children, use caution when approaching him or her.

Candy can make your pets sick, so you should always keep it out of reach of your pets, but especially on this holiday, when there's so much of it around. You can encourage pet involvement in Halloween by making homemade dog and cat treats for your own animals and for other people's pets. (Make sure they're clearly labeled as pet treats!)

Some people like to dress up their pets for Halloween (or other holidays). Because wearing a costume might be uncomfortable or frightening to your pet, introduce the costume slowly.
As you celebrate Christmas, keep these tips in mind:
If you have a real Christmas tree, keep the water in the stand covered so your animals can't drink it. The pine sap is dangerous if ingested.

Secure the tree to a wall or the ceiling with fishing line and a hook to prevent pets from knocking it over.

Tree lights should not be left on when you're not around, since your pets may tangle themselves in the cords. Unplug the tree lights when you're not using them.

Once you've decorated your tree, pick up all tinsel, ribbon and ornament hooks on the floor. These glittery items may be attractive playthings to your pets, but they can get sick if they ingest them. If a gastrointestinal blockage occurs, surgery may be needed to save your pet.

If your pets express interest in playing with the decorations on the tree, decorate the bottom third of the tree with wood or plastic ornaments that won't break.

Keep all gifts that contain human food off the floor so that pets are not tempted by the smells. Human treats can be dangerous for pets – especially food containing chocolate, alcohol, raisins and onions.

Holiday plants such as poinsettias and mistletoe can be dangerous, too, if your pets chew on them. Keep holiday plants well out of reach of your pets, or buy artificial plants.
Source: Best Friends Animal Society

---
Cold weather tips
The following guidelines will help you protect your companion animals when the mercury dips.
Keep your cat inside. Outdoors, felines can freeze, become lost or be stolen, injured or killed.

During the winter, outdoor cats sometimes sleep under the hoods of cars. When the motor is started, the cat can be injured or killed by the fan belt. If there are outdoor cats in your area, bang loudly on the car hood before starting the engine to give the cat a chance to escape.

Never let your dog off the leash on snow or ice, especially during a snowstorm, dogs can lose their scent and easily become lost.

Thoroughly wipe off your dog's legs and stomach when he comes in out of the sleet, snow or ice. He can ingest salt, antifreeze or other potentially dangerous chemicals while licking his paws, and his paw pads may also bleed from snow or encrusted ice.

Never leave your dog or cat alone in a car during cold weather. A car can act as a refrigerator in the winter, holding in the cold and causing the animal to freeze to death.

Does your dog spend a lot of time engaged in outdoor activities? Increase his supply of food, particularly protein, to keep him, and his fur, in tip-top shape.

Like coolant, antifreeze is a lethal poison for dogs and cats. Be sure to thoroughly clean up any spills from your vehicle, and consider using products that contain propylene glycol rather than ethylene glycol.
Source: ASPCA
NAR is seeking experienced trappers to help with TNR projects. While experience is preferred, NAR is also willing to help train those interested in learning. Please email drdoolittle8893@aol.com for more information.
---
By the numbers
106: number of adoptions

80: number of feral cats NAR has helped

24: number of kittens NAR has helped (out of those 80 feral cats helped)



*As of Oct. 30, 2011
---
Calling all adopters
NAR loves to hear from our adopters for updates on the kitties! Our foster homes and volunteers always like to hear how the cats are doing. If you'd like to send an update, feel free to post a photo to our Facebook page or email us at drdoolittle8893@aol.com.

---
Thank you!
We can't thank you

all enough for the great reviews you left for NAR on Guide Star. We truly appreciate all our adopters and volunteers. Check out what others said and leave a review if you haven't already!

---
Catnip toys!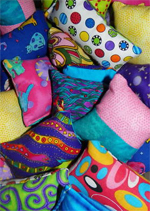 Check out our Kooky Katnip toys! They make great stocking stuffers for the holiday season.


---
Volunteers wanted
Have a few hours to spare on the weekends? Love working with cats and interacting with people? NAR is seeking volunteers to help at our PetSmart location on the weekends. Hours are from 10-1 or 1-4 Saturday or Sunday. If interested, please fill out a volunteer application here.

Here's what one volunteer, Shawn, says about volunteering:
I volunteer because I receive a certain satisfaction from helping animals in need. I know that by assisting NAR with a trapping project or clinic transport that I have played a part in making sure the number of stray cats turned in and euthanized at shelters decreases. Yes, the sad fact is that most cats turned in at shelters are euthanized, regardless of their status.
If NAR had a larger pool of active volunteers who each gave 4 hours a month, we could accomplish much, much more. If you're apprehensive because this is new to you – fear not! We will train you and you can "apprentice" for a while before taking over more responsibility.
---
Did you know?
You can donate to NAR via the United Way work program. Our number is 49349.
---

Visit our PetJunkie Store for fun, functional and feel good pet products.