June 2016:
The Bathroom Edition!

Dear Friend,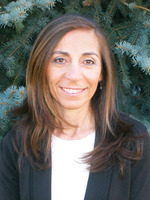 Dare I say that the public restroom has garnered more media attention this spring than the political candidates? Okay, maybe not, but close.

As a child sexual abuse prevention educator, my job is to look at situations from the perspective of "prevention" and ask whether or not specific policies (or the omission of policies) help keep children safe from sexual abuse or make them more vulnerable. See below for my article about gender neutral bathrooms and child safety.

In this issue of the Parenting Safe Children newsletter, I also have included an article about kid's safety and summer programs – and the three questions every parent can ask to help keep their children safe.

Have a fun and safe summer!
Your Partner in Safety,
---
Bathroom Panic
I've been asked many questions regarding transgender men and women using bathrooms and parental concerns about sexual abuse. The questions themselves sometime imply that transgender people are more likely to abuse and this reminds me of a similar myth that is still perpetuated about Gay men.
Fact Check: Gender identity and same sexual orientation are not predictors of child sexual abuse. The vast majority of child sexual abusers are heterosexual males.
North Carolina's House Bill 2 and similar legislation ban people from using public bathrooms that do not correspond with the sex listed on their birth certificate. Proponents of such legislation argue that it's important because a transgender person, or someone posing as transgender, might otherwise enter a women's restroom and attack a young girl.
Fact Check: There are hundreds of nondiscrimination measures in place across the United States, and according to law enforcement officials, there has not been a surge in bathroom victimizations.
Unbeknownst, you and your children have been sharing public bathrooms with transgender men and women long before North Carolina passed House Bill 2 and well before Target announced a policy allowing transgender people to use the restroom of their choice. We didn't worry it about it then and we shouldn't worry now.
Fact Check: Child sexual abuse typically takes place in homes, youth organizations, schools, camps, and places of faith – not typically in public bathrooms.

"Stranger danger" is among a parent's worst fear and such occurrences garner a great deal of media attention because they are brazen and sometimes horrific, but in day-to-day reality, people who sexually abuse children typically [Read More]
---
Going to the Bathroom Alone – or Not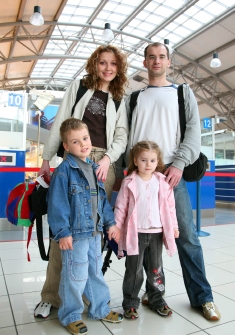 So you're at an airport, or off to a baseball game, state fair, or amusement park. Should you let your child go
i
nto the bathroom alone? I get this question in nearly every Parenting Safe Children workshop and the answer is, "It depends!" Some children are ready to go into a bathroom alone at six, while others aren't ready until nine, ten, or even later. You know your child best. A
more mature child is focused and isn't likely to dawdle. Here are four prevention tips:
If a bathroom stall is available near the door or your child is using a porta pottie, stand outside the door and talk with your child. This takes away access by demonstrating that your child is well-connected to an adult.

With children who are four or five or so, start teaching that you don't go places or talk with people you don't know, unless you're with a trusted adult.

Teach refusal skills: "No, thank you. My Mom/Dad is waiting for me."

Reinforce refusal skills with "What If" games. For instance, "If someone talks to you in the bathroom, or you feel uncomfortable in any way, what can you say or do?"
If you want to talk more about bathrooms, kids, and child sexual abuse prevention join the Parenting Safe Children conversation on Facebook.
---
Three Questions Every Parent Should Ask This Summer!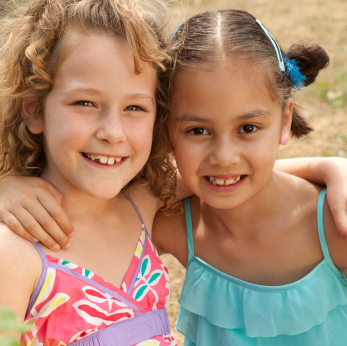 It's never too late to talk with your camp or summer program director about child sexual abuse prevention. Here are the three must-ask questions:

1. Beyond background checks, what is the screening process for new hires?

Look for camps & programs that have a three-part staff interview process: Background checks, personal interviews, and reference checks. Background checks alone are not enough because most people who sexually abuse children are never legally identified and won't come up on a background check. Interviews should include questions about counselors' boundaries with children and a discussion of the camp's zero tolerance of sexual abuse. The reference check might include a question about how the candidate upholds boundaries with children.

2. What kind of child sexual abuse prevention training do you offer staff and volunteers?

Camps typically provide orientation for staff. Find out if and how the orientation includes training about child sexual abuse prevention. The training should dispel common myths about sexual abuse, introduce body-safety policies, cover how sexual abusers groom children, and identify warning signs that someone is abusing or being abused.


3. What specific policies are in place to minimize the risk of child sexual abuse at your camp?
Make sure there is a rule for adults spending time alone with children (two adults to one child); appropriate and inappropriate touch of children by adults – and by other children. If your child is going to a sleep-away camp, also ask about showering policies and sleeping arrangements.

Up to 50 percent of child sexual abuse is committed by youth, so it's important to discuss p
olicies for older kids spending time with younger kids. Just as a counselor should never be alone with a child, an older camper should not be spending time one-on-one with a younger camper either.

If you're not sure how to start a safety conversation and invite someone onto your prevention team, check out the Parenting Safe Children Conversation-Starter Cards!
---
Do You Live Outside the Denver, Colorado, Metro Area?
My popular Parenting Safe Children Workshop is now available online to people who live outside the Denver, Colorado, Metro area. This workshop imparts essential body-safety rules for children and gives you tools and techniques for inviting caregivers onto your prevention team. I have educated tens of thousands of parents, and countless participants have told me that it's the most useful and enlightening parenting class they have ever taken. Please sign up for the self-paced Parenting Safe Children Online Workshop. Use the coupon code OFFLIMITS for $5 off!
---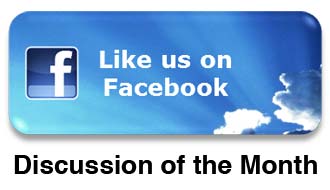 Building Community to Keep Kids Safe
The Parenting Safe Children community on Facebook is nearly 8,400 strong. We are dedicated to keeping children safe from sexual abuse, and we support each other in speaking up every chance we get. Will you join us?

In the last couple of weeks, we've had conversations about whether to ask your child before posting about him or her on social media. We've talked about the importance of talking with family members about why it's important for children to choose hugs and kisses. Join the conversation.
---
My Unwavering Mission
Parenting Safe Children empowers parents and professionals to
raise kids and build communities that are off limits to child sexual abuse.
---