November 2016:
The Consent Edition
Dear Friend,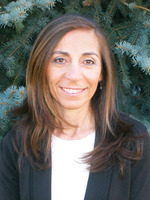 Several high profile news stories this year have delivered a massive teachable moment, and it is my sincere hope that you are having, or will be moved to have after reading this newsletter, a meaningful conversation with your children and teens, and all of their caregivers and loved ones, about consent.

It is our shared responsibility to build a society in which "no" means "no," and every child, and the adult they become, have the right to live life free from bullying, sexual harassment and assault.
It is never too early or too late to start talking about consent, and in this issue I will give you the language for talking with children, teens and caregivers. I also invite you to join our conversations about consent on Facebook, so we can keep learning from and supporting each other.
Your Partner in Safety,
---
Talking with Children, Teens, and Caregivers about Consent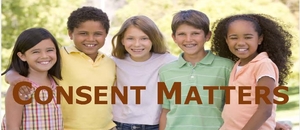 Learning about boundaries and consent is a process that takes place over many years. By starting the conversation early, your children have more time to internalize body-safety rules and practice setting boundaries. And likewise, by talking with caregivers and family members about boundaries, you can model for your child, and the adults in their lives, what consent looks like and that it matters.
Talking about consent will help your children have safe and healthy relationships throughout their lives. This article has three parts and can be accessed in it's entirety on the Parenting Safe Children blog.

1. Giving Children Choice Around Affection. Read now.
2. Talking with Children about Boundaries. Read now.
3. Talking with Teens about Consent. Read now.
---
What Does Consent Look Like at Different Ages?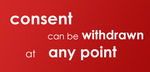 This article shows you concrete examples of what consent looks like for toddlers, children, teens and adult committed partners. It's the toddler who's learning body-safety rules and exclaims, "My vagina is mine." It's the dad who asks his mom to respect when her grandchildren / his kids do and don't want a hug. It's the teen who knows she has the right to say, "No, I don't want to have sex."[Read more]
---
A Healing Presence
As you and your spouse or friends are talking about sexual assault and consent, please be kind and gentle because for every incident broadcast in the news, millions of women and men are being re-traumatized, and they need a safe place in which to courageously share their story. You can listen and be a healing presence.
---
Workshop Schedule & Sabbatical!
Register now for workshops in November, December and January.
Please note that I am taking a 60-day sabbatical, January 30 – March 30, 2017. As you may be able to imagine, working in the field of CSA prevention requires excellent self-care, and this short break is one of renewal. In my brief absence, my colleague, Annie Gardiner, will be available to respond to your questions but most importantly at this time, if you wish to host a workshop for April or May of 2017, please contact me as soon as possible.
---
Do You Live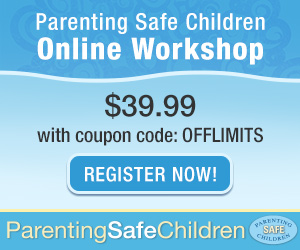 Outside the Denver, Colorado, Metro Area?
My popular Parenting Safe Children Workshop is now available online to people who live outside the Denver, Colorado, Metro area. This workshop imparts essential body-safety rules for children and gives you tools and techniques for inviting caregivers onto your prevention team.

I have educated tens of thousands of parents, and countless participants have told me that it's the most useful and enlightening parenting class they have ever taken. Please sign up for the self-paced Parenting Safe Children Online Workshop. Use the coupon code OFFLIMITS for $5 off!
---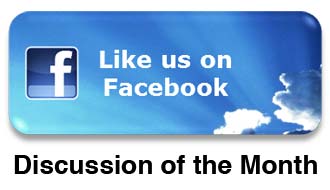 Building Community to Keep Kids Safe
The Parenting Safe Children community on Facebook over 8,500 strong. We are dedicated to keeping children safe from sexual abuse, and we support each other in speaking up every chance we get. Will you join us?
Join the conversation about consent.
---
My Unwavering Mission
Parenting Safe Children empowers parents and professionals to
raise kids and build communities that are off limits to child sexual abuse.
---