"Students at our school have learned how to stand up for themselves and for others in the face of injustice. They now know how to take a brave stand to eliminate bullying among their peers. One of our sixth graders has even taken on an independent project to stand up to injustice and eliminate bullying in our school! My counselor reports that the kids really "get it" and know what it means to take a courageous stand." - Vickie Jacobson, Principal, Maplewood Elementary
Dear Friends,
We are completely humbled by the response from our supporters over the past few weeks.

On behalf of the thousands of youth who will learn how to
help stop bullying thanks to your generosity, THANK YOU.
For those of you that haven't had a chance to make a donation yet, it's not too late to make one and still get that handy tax deduction. Simply pop a check in the mail, or go to our secure donation page linked below. We still have more dollars to raise to meet the needs in our community.

As 2011 comes to a close, and bullying continues to negatively affect so many children every day across the nation, please watch this video below and consider making a donation to our counter-bullying efforts.

Together, we can make a difference. At any level of giving, your donation matters.
$1,875 allows an entire grade level, 125 students, to participate in a 5-day conflict resolution, counter bullying or leadership program.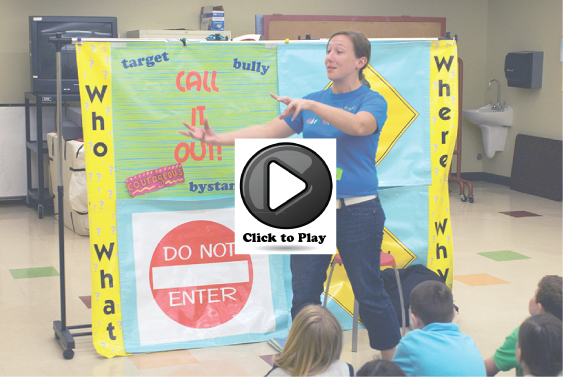 Thank you for your support!
The Theatre Action Project Team