March 2014
LTABC News
Thank you to renewing members: Peter Mason Land Surveying, Greenways Land Trust, Comox Valley Land Trust, Swan Lake Christmas Hill Nature Sanctuary, Tsolum River Restoration Society, Friends of Cortes Island Society, Quamichan Watershed Stewardship Society, Somenos Marsh Wildlife Society, GOMPS, Kootenay Land Trust Society, NALT, Denman Conservancy Association, GaLTT, NCC and new member: Juan de Fuca Land Trust.
If your organization would like to become a member, we have an attractive commercial insurance package - call for more details.
Conservation News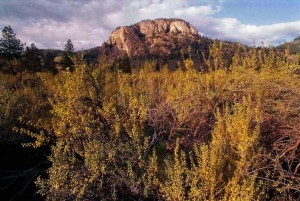 The Nature Trust of BC is working to acquire a 34 acre property in the Okanagan adjacent to the Antelope Brush Conservation Area. There are 20 species at risk known on the property. The goal: $140,000 by March 31. Read about it here.
Photo Antelope-brush
©
Graham Osborne
In February Budget 2014 was presented in parliament. Read about the Carry Forward on Ecologically Sensitive Lands here and more budget details for charities here.
West Coast Environmental Law's view on Bill 4, The Park Amendment Act. Read it here.
The Islands Trust is accepting nominations for the Community Stewardship Awards Program. Deadline is April 16. Read about it here.
Google's street view of Churchill Manitoba focusses on polar bear populations and climate change. Read more here.

Call for Citizen Scientists to help record the effects of Fukushima radiation along the coast of BC. Read more here.

Read the latest Action Plans and Recovery Strategies for Canada's Species at Risk Please visit here.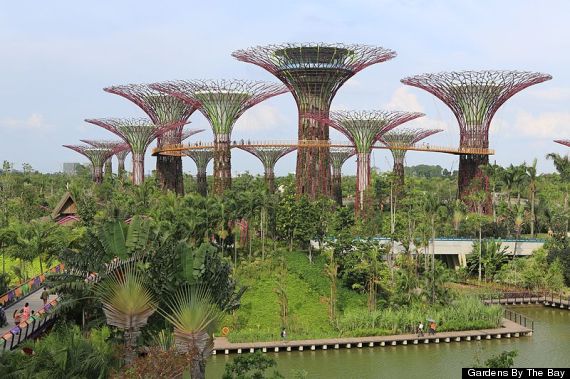 Imagine what city parks could look like in 20 years. See the futuristic designs here.
Help Watershed Watch protect wild salmon. Read about it here.
Events
CRD N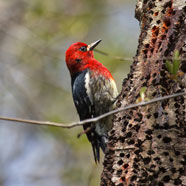 aturalists lead guided walks, hikes and drop-in events. See the calendar
here.
Red Breasted Sapsucker by Andrew Reding.
Earth Future's Green Diary for March. An abundance of environmental activities for every week of this month in and around Victoria. Visit here.

March 1-April 21. The Brant Wildlife Festival on Vancouver Island; a celebration of nature from The Nature Trust of BC. Event details here.


Last month for Winter Wednesdays at The Robert Bateman Centre in Victoria's inner harbour. Enjoy the gallery for free, Wednesdays 5-8pm until March 26. More info here.

Evergreen Urban Watersheds Forum will be in Vancouver March 21-22. Ticket info is here.



April 5,6. Pacific Brant Carving and Art Show in Sidney BC. An offshoot of the Brant Wildlife Festival that focusses on wildlife art. More information here.

Until April 6. Wildlife Photographer of the Year. Royal BC Museum, Victoria. Details here.

May 1-4. 2014 BC Nature Annual General Meeting hosted by Rocky Point Bird Observatory and Victoria Natural History Society. Victoria BC. Registration now open, visit here for more information.
Education
ENP Workshops have been scheduled in BC this spring. Attendence is needed to apply for Social Enterprise Development Grants. Read more here.

Various dates until June. Birding for Everyone at The Cowichan Estuary Nature Centre. Learn to spot, identify and count waterbirds. More info here.
April 18-20. Richard Walker's Food Forestry Workshop. Fernwood Community Centre, Victoria. Read more here.
Funding
Real Estate Foundation of BC. General Grants funding deadline March 14. Read more here.
Habitat Conservation Trust Foundation Acquisition Grant for conservation of fish or wildlife habitat. Deadline March 31. Read about it here.

Environmental Dispute Resolution Fund from West Coast Environmental Law. Grants are reviewed once a month. Read more here.
The Doug Tarry Young Ornithologists Workshop Award. Workshop or internship at Long Point Bird Observatory in ON. Deadline April 30. Application details here.
Patagonia Environmental Fund that supports root causes and long term commitments to change. Deadline April 30. Read the details here.
Employment
HAT is hiring a Community & Development Coordinator in Victoria BC. Deadline is March 9. Read the job posting here.
Various internship postings available at NCC this summer in BC and other areas of Canada. Closing dates March 5.
View details here.
---

banner photo: native willow in bud, spring is coming!