September 2014
LTABC News
LTABC's 2014 Seminar Series will be held in Squamish, November 6-8 at the Executive Suites Hotel & Resort. The Mega Early Bird Rate is available until September 19th! Read the details and fill out your registration form at our blog here.
Conservation News
Learn about Salt Spring Island Conservancy's successful conservation effort at Blackburn Lake. This land is key to protecting the health of the Cusheon Lake Watershed. Read the full story here.
The federal government has given an additional 3.4 million to North American Waterfowl Management Plans across Canada. This program is in partnership with The Nature Trust of BC. Read the press release here and a Breakfast Television video clip here.
Events
CRD N

aturalists lead guided walks, hikes, canoe trips and drop-in events. See the summer calendar
here.
East Sooke Park, CRD.
Earth Future's Green Diary for September. Environmental activities for every week of the month in and around Victoria. Visit here.
Sept 10-12. Living in the Crown: A Balancing Act for Community, Culture and Conservation. Waterton Park, AB. Details here.

Sept 13-14. Strong, enthusiastic and durable restoration volunteers needed by Fraser Valley Conservancy. Contact them here.

Sept 24-26. Yellowstone to Yukon 2014 Conference: Progress & Possibility. Waterton Lakes National Park, AB. More information here.

Oct 17-19. Sunshine Coast Mushroom Festival. It's the 6th annual - not to be missed: photography talk and mushroom foray. Details here.

Oct 21-23. International conference on The Future of the Columbia River "Learning from our past to shape our future". Spokane WA. A planning team from the US and British Columbia are shaping the agenda. Read more here.
October 30. Toast to Natural Wonders. A presentation on the Shackleton Expedition with dinner and 100 year old scotch! Hosted by The Nature Trust of BC. Tickets $90. Victoria BC. Make your reservation here.
Education
Sign up for one of the upcoming Native Plant Workshops at Swan Lake Christmas Hill Nature Sanctuary. This 3 hour workshop will be repeated several times in the fall. More details here.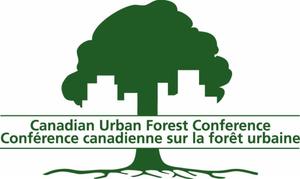 Sept 30-Oct 2. Canadian Urban Forest Conference 'Urban Forests by Design'. Pre-conference workshops on Sept 29. Victoria BC. Read about it here.
Sept 30 - Oct 1. Solving Wicked Problems - Using Human Dimensions to Inform Natural Resource Management. CMI Conference, Kimberly BC. Registration and more details here.
Funding
If your non-profit focusses on sustainability then you could win $10,000 from BC Hydro's Community Champions Program. Upload your video by September 30th. Read the details here.
MEC Land Acquisition Grant to conserve ecologically or recreationally significant landscapes. Deadline September 10. Visit here for more info.
Aviva Community Fund launches another $1mil competition on September 22. Start preparing your ideas now. Details here.

Shell's Energy 4 Seven Billion Contest. Individuals must submit a 500 word essay describing their dream energy experience for a chance to win $25,000. Voting conducted through facebook. Deadline September 30. Details here.

Habitat Conservation Trust Foundation grants for fish, wildlife or habitat in BC. Deadline November 2. Read more here.
---

banner photo: Point Ellice House on Gorge waterway, Victoria, BC