August 2014
LTABC News

New Resource Centre launched by LTABC. Don't forget, LTABC has a new Resource Centre for members only. Books can be borrowed on a four week basis. LTABC will mail the publications and the member is responsible to return them to the Alliance. Topics covered include land management, fundraising, strategic planning, communications and management. A full list of resources is available on our website.
LTABC's 2014 Seminar Series will be held in Squamish, November 6-8 at the Executive Suites Hotel & Resort (see banner image). Topics, speakers and activities will be announced soon.
Advance registration will begin mid August.
Conservation News

Poet Place in Klinaklini Valley is NCC's latest conservation project in BC. Read about it here.
Photo by NCC.


Green Mountain Wildlife Management Area near Nanaimo now has an additional 105 acres of protected alpine meadow. Read about this protected Crown Land here.
The BC Ministry of the Environment has released Protecting Vulnerable Species: 5 year plan for Species at Risk. The draft plan was released last year and was open to public comment. More information here.
Events
CRD N

aturalists lead guided walks, hikes, canoe trips and drop-in events. See the summer calendar
here.
East Sooke Park, CRD.
Earth Future's Green Diary for August. Heaps of activities for every week of this month in and around Victoria. Visit here.
August. Weekly FUN Camps in Vancouver, Victoria or Colwood. Youth ditch screen time for nature time in camps that feature outdoor adventure activities that explore and understand the environment. Details here.
Sept 10-12. Living in the Crown: A Balancing Act for Community, Culture and Conservation. Waterton Park, AB. Details here.

Sept 24-26. Yellowstone to Yukon 2014 Conference: Progress & Possibility. Waterton Lakes National Park, AB. More information here.

Oct 3-5. Get To Know International Unconference. Kelowna BC. Youth art environment. More info here.

Oct 21-23. Registration is now open for the international conference on The Future of the Columbia River. Spokane WA. A planning team from the US and British Columbia are shaping the agenda. Read more here.
Education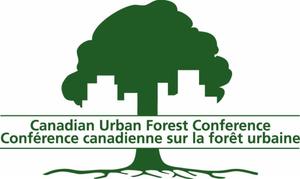 Sept 30-Oct 2. Canadian Urban Forest Conference 'Urban Forests by Design'. Pre-conference workshops on Sept 29. Victoria BC. Early Bird registration until August 15. Read more here.
Funding
BC Community Gaming Grants. Deadline for applying for environmental grants is the end of August. More info here.
Honda Canada Foundation funds non-profit charities for operating expenses, research or project costs of environmental projects. Read more here.
Patagonia Environment Fund for work that is committed to long-term change. Deadline August 31. Read more here.
Heritage BC Legacy Fund for heritage conservation and heritage awareness. Deadline September 5.
Details here.
MEC Land Acquisition Grant to conserve ecologically or recreationally significant landscapes. Deadline September 10. Visit here for more info.
---

banner photo: Executive Suites Hotel & Resort, Squamish BC