December 2014
LTABC News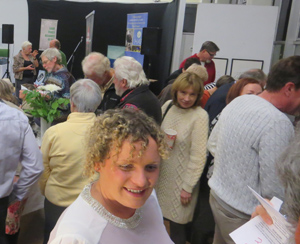 HAT and LTABC's

Green Christmas IV

on November 24

was a great success. The soldout event raised about $16,000 for both land trust organizations. Thank you to everyone who donated, bid and volunteered. More detailed thanks here.
Contribute to LTABC's Conservation Toolkit by completing the survey here. The BC Conservation Toolkit is intended to be a starting place where landowners, land trusts, local governments and professionals can get information on land conservation options, and direction to more detailed information depending on their individual needs.
LTABC wishes everyone a very
Happy and Healthy Holiday Season
!
Get out and enjoy the great outdoors! and... don't forget to
give to your favourite land trust.
Conservation News
Read about GOERT's Taylor's Checkerspot Butterfly Recovery Project. The 5 year plan is to augment current populations and re-establish old ones. Read more here. Read a past ltabc blog post about the butterfly here.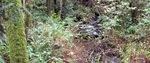 McFadden Creek on Salt Spring Island has been protected by Islands Trust Fund and Wild Birds Trust of BC since 2002. Now it has transfered to ITF to be managed as a nature sanctuary. Read more here. Image by ITF.

Read this BMO survey about charitable giving by affluent Canadians vs. what financial advisors think.
NALT in Nanaimo has living christmas trees for sale or rent this month. See info here.

Not all birds fly south for the winter. Read NCC's advice on attracting birds to your winter backyard here.
Image: Common Redpoll by NCC.
Events
CRD Events in the Victoria area
. See the fall calendar
here.
East Sooke Park, CRD.
Earth Future's Green Diary for December. Environmental activities for every week of the month in and around Victoria. Visit here.

Join the Greater Victoria Green Team that connects volunteers to environmental and restoration projects all over Victoria. Read about it here and the meet-up page here.

Feb 3-5. Kamloops BC. The Fresh Outlook Foundation hosts the first CommUnity Innovation Lab "Inspiring community conversations for sustainable change". Dr. John Robinson, Environmental Scientist of the Year 2012 will be a speaker. More information here.
Funding
TD Green Streets provides municipal funding for green infrastructure in urban design that benefits the community. Deadline December 12. More information here.
RBC Blue Water Project grants. Leadership Grants deadline December 15. Community Action Grants deadline January 22. Details here.
The James L. Baillie Memorial Fund for Bird Research and Preservation. Supports research, monitoring, education and conservation projects that involve any wild bird species in Canada. Deadline Dec 15 for regular grants. More info here.
The 2015 Canada's Endangered Wilderness Calendar is currently available from The Wilderness Committee. Shop here to support Canadian wildlife and wilderness.
Gordon Smith Youth Environmental Stewardship provides $500 bursary for youth 19 and under in the Vancouver area. Deadline February 23/15. Read more here.
Employment
HAT is hiring a Stewardship Coordinator. The coordinator will lead several HAT programs: the Good Neighbours Project, Species at Risk outreach and the Green Spots school program. Deadline December 17. More information here.
---

banner image: Mahonia aquifolium in bloom