April 2014
LTABC News
LTABC is now accepting applications for Directors of the Board. Board members serve a 2 year term. Meetings are held quarterly in Victoria. Please link to our blog for more information here.

Vote for us! LTABC has been nominated for a 2014 Social Media Award! Recognized as Canada's leading awards for social media, we are encouraging you to vote and support our nomination. You simply click here and then vote, you do not have to register!
One vote per 24 hours per IP/organization address until midnight April 9th. Vote today and tomorrow and tomorrow...Read the details on our blog.
Thank you to renewing members: Central Okanagan Land Trust, Ruby Lake Lagoon Nature Reserve Society, Native Plant Society of BC, C. Hall, W. Innes
If your organization would like to become a member, we have an attractive commercial insurance package - call for more details.
Conservation News
NCC has acquired 1836 acres of grassland called South Block, near Osoyoos. It is home to Burrowing Owl and Lewis' Woodpecker. The property is connected to the Sage and Sparrow Conservation Area. Read about this significant purchase here.

The Islands Trust is accepting nominations for the Community Stewardship Awards Program. Deadline is April 16. Read about it here.
After years of negotiation, waterfront land on Quadra Island to become provincial park. Read the story here.

Draft Action Plan for Northern and Southern Resident Killer Whales
is open for comments until April 16. Read more
here.
The Association of Denman Island Marine Stewards is asking the public to submit input on the Draft Integrated Geoduck Management Framework Plan by April 19. Read more here.
Events
CRD N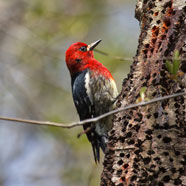 aturalists lead guided walks, hikes and drop-in events. See the calendar
here.
Red Breasted Sapsucker by Andrew Reding.
Earth Future's Green Diary for April. A bounty of environmental activities for every week of this month in and around Victoria. Visit here.
BC Parks reservation system is now open. Book front country campsites for to 3 months prior to your arrival. Reservation tips here.

March 1-April 21. The Brant Wildlife Festival on Vancouver Island; a celebration of nature from The Nature Trust of BC. Event details here.
April 5,6. Pacific Brant Carving and Art Show in Sidney BC. An offshoot of the Brant Wildlife Festival that focusses on wildlife art. More information here.

Until April 6. Wildlife Photographer of the Year. Royal BC Museum, Victoria. Details here.

April 24. Wade Davis: The Sacred Headwaters. Alix Goolden Hall, Victoria at 6:30. Ticket info here.

April 25-26. Creatively United for the Planet Arts and Sustainability Festival. Victoria BC. Free outdoor events. Read more here.

May 1-3. Social Media Camp. Victoria BC. Learn more here.

Until September 1. Rewilding Vancouver. Museum of Vancouver. Explores our relationship with nature through the lens of historical ecology. Information here.

May 15-19. 17th annual Meadowlark Nature Festival. Okanagan and Similkameen region. Tickets for tours and events available April 5. Festival info here.
Summer Song by Julia Hargreaves.
Education
ENP Workshops have been scheduled in BC this spring. Attendence is needed to apply for Social Enterprise Development Grants. Read more here.

Various dates until June. Birding for Everyone at The Cowichan Estuary Nature Centre. Learn to spot, identify and count waterbirds. More info here.
April 18-20. Richard Walker's Food Forestry Workshop. Fernwood Community Centre, Victoria. Read more here.
April 29-May 1. Statistics Refresher for Biologists. Revelstoke BC.
Course details here.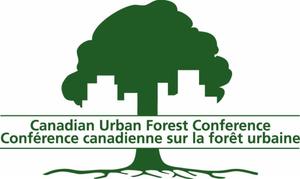 Sept 30-Oct 2. Canadian Urban Forest Conference 'Urban Forests by Design'. Victoria BC. Call for presentations deadline is May 2. Early Bird registration until August 15. Read more here.

Explore150 app. Pocket guide to Canada's cultural, natural and historically significant sites. Read more about it here.
Funding
Environmental Dispute Resolution Fund from West Coast Environmental Law. Grants are reviewed once a month. Read more here.
RBC-Evergreen Watershed Champion Award. For classes grades k-9. 4 regional and 1 national award. Deadline April 18. Apply here.

The Doug Tarry Young Ornithologists Workshop Award. Workshop or internship at Long Point Bird Observatory in ON. Deadline April 30. Application details here.
Patagonia Environmental Fund that supports root causes and long term commitments to change. Deadline April 30. Read the details here.
Public Conservation Assistance Fund to help implement on-the-ground conservation work. Deadline May 17. Apply here.
Nanaimo Community Foundation. For environmental projects by non-profits in the Nanaimo area. Deadline June 30th, funds distributed January. Read more here.
Employment
Anyone you know planting trees this summer? Here is a cheat sheet for eating right and getting fit beforehand. Read here.
Wildlife Rehabilitation Volunteer. BC SPCA Wild Arc, Victoria BC. Read about it here.
---

banner photo: grape hyacinth, not a native plant but naturalized in Victoria